'Drawn to Change'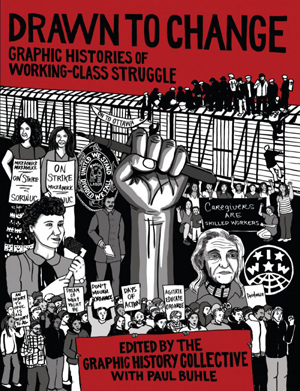 During Labour Day week of 2016, The Tyee publishes five excerpts from Drawn to Change: Graphic Histories of Working-Class Struggle. Among the real life stories, told comic-book style by various artists, are those of Great Depression-era radical Bill Williamson, Indigenous longshore workers, a women-led revolt at a B.C. mine, a bloody clash on Vancouver's docks, and a new kind of union pioneered by feminists in the 1970s.
The Tyee highly recommends this fascinating anthology edited by the Graphic Histories Collective with Paul Buhle and rolled out this year by Toronto-based publisher Between the Lines.
Part one of a series. Provincial lab played key role in denying existence of HSMI in BC.