The Christmas Letters: The Tyee Hacks the Holidays
Steve Burgess recently received a trove of leaked holiday emails. The Tyee feels it must publish them as a public service. Over four days we share hacked communications from the PMO, Christy Clark, the CBC and Santa himself.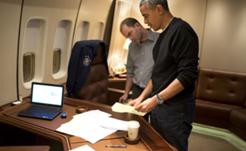 Advisor's book offers a look at the White House failure to anticipate the rise of Trump.