[Editor's note: In today's economy, packaged or prepared "kid-ready" meals can be a tempting solution for stressed-out parents. But the results aren't good for Canadian kids, with the number of them struggling with obesity on the rise. In response, a loose alliance of educators, parents, farmers and doctors argue that it's time to go back, for some of us way back, to the way our forebears ate: fresh food, made from scratch, eaten together. In a new series launching today, Tyee Solutions Society reporter Katie Hyslop visits farms, schools, full-length mirrors and our own kitchen cupboards to examine how we lost our way when it comes to feeding our kids, and how we can get back on the path to wholesome, healthy eating.]
In her new book Getting to Yum, child-feeding guru Karen Le Billon details funny-yet-depressing statistics about children's food knowledge all over the world.
She cites a British study of 1,000 primary school students: only one in four knew that beef comes from cows. Another study of Australian children revealed that one-quarter thought yogurt grew on trees. One in five thought pasta came from animals.
Le Billon doesn't cite the cases to chuckle at the ignorance of other people's children, but to show a troubling global pattern in 21st century ignorance about where food comes from, what you should be eating, how to cook it and how much of it to eat -- in a phrase, "food literacy."
It's difficult to show that pattern in Canada, because there are no nationwide surveys on the topic. But a 2013 Conference Board of Canada report found that "the low percentage of children and adolescents who regularly participate in family meal preparation is a concern, and may lead to future generations with increasing cooking skill deficits."
A 2013 Public Health Ontario study looked at the kitchen skills of teenagers and young adults in the province. It found most could "prepare meals at a moderate or advanced level." Nonetheless, barriers to applying those skills persist, including not knowing how to shop or budget for food, lack of access to a kitchen, and psychosocial issues like depression, poor body image and loneliness.
It's a theme that newly-minted Vancouver teacher and food-knowledge evangelist Eric Schofield is passionate about.
Canadians consume cooking shows on TV and gobble up books by celebrity chefs, Schofield said, "but [we're] cooking something like 17 per cent [of our meals]. It's just astronomical, the reduction in the amount of people cooking at home."
Schofield doesn't have stats for British Columbia, but he believes far fewer people in this province are cooking with their kids today than saw their parents cook with them. That's having a drastic effect on our knowledge about food, particularly among children, he believes.
Should we care?
One reason to is Canada's rising obesity rate: A recent study from Memorial University of Newfoundland found obesity rates for adults 18 and over had tripled from six per cent of Canadians in 1985, to 18 per cent in 2011.
Statistics Canada found it's worse for kids: by 2011, 31 per cent of children five to 17 were overweight or obese.
But the size of your waistline isn't a perfect indicator of health, said Schofield, nor the best reason to be food literate. Neither is promoting nutrition, or cooking knowledge, or supporting families struggling with food insecurity -- although all of those are topics food-literate people are well versed in.
For Schofield and educators like him, food literacy means something more like 'all of the above' -- and the ability to sort it out. Not only being able to read a food label, for example, but also to think critically about where a food item comes from, how its procurement affects society and the environment, and whether it should be eaten at all. Like media literacy, he argues, food literacy should be part of teaching kids how the modern world works.
When kids delve into food as a subject, Schofield said, "They're learning about economics, they're learning about trade. They're using food as a way to learn about these higher order things that many students [otherwise] find boring."
Food camp
Schofield, whose handlebar mustache resembles that of a cartoon commodore more than a chef's, was more interested in teaching social studies than home ec when he landed his first teaching gig in Nunavut.
Still an education student himself at the University of British Columbia, Schofield was at a loss how to engage his new students in social studies. It wasn't until he was invited to observe the home economics class down the hall that it clicked for him.
"I was amazed to see students up out of their desks and engaged with the class," Schofield recalled during his presentation at the 2013 TEDxTerry talks held at UBC. "Engaged with hands-on [food preparation] skills that related to their everyday lives and to the culture."
Sitting down with The Tyee Solutions Society at a Vancouver coffee shop this past June, Schofield remembered not that what happened in that Nunavut home ec kitchen "was awesome," but that it also got him thinking about how he could use food to make social studies, or "human geography" as UBC calls it, interesting to kids.
Schofield's recipe for food literacy education fits well with the B.C. Ministry of Education's focus on student-centred and directed learning, and on combining technology with practical skills that students can use for life.
Back at UBC, Schofield aspired to run his own program engaging youth through food. At the time he was volunteering at Britannia Secondary. The school agreed to partner with him in securing a UBC grant to present a summer course that connected "food studies -- cooking, learning about food -- with human geography: understanding humans' relationship with the world around us."
Nine students, ages 13 to 17, signed up for the program that ran four hours a day, five days a week, for five weeks. Using Michael Pollan's Food Rules: An Eaters Manual as his guide, Schofield and assistants from the undergraduate nutrition program at UBC led students in preparing, cooking and eating meals together every day.
Students weren't just making the typical home ec fare of mac 'n' cheese and chocolate chip cookies, either. Schofield whipped up an eclectic menu of tasty and healthy foods for kids to prepare, including salmon and quinoa, bouillabaisse, pita pizzas, gazpacho, and even a charcuterie plate.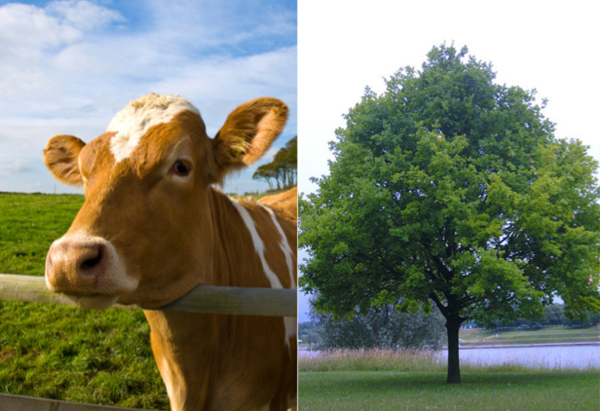 After lunch the discussions would continue, directed to food issues like food shortages and world hunger; carbon footprints of certain foods, involving both their production and the distance they travel to get to our plates; globalized versus local production and their impacts on the environment, local economies, and what we eat when; and other topics that might have glazed eyes if they hadn't been paired with learning to cook.
He also changed-up the class routine with guest speakers like Bill Rees, the UBC professor who coined the phrase "carbon footprint," and the members of Farm Folk City Folk, a non-profit that promotes a local food network. There were field trips to places like the UBC Farm, and to grocery stores to talk about food procurement and eating healthy on a budget.
Even unplanned events, like taking leftover food to a nearby day shelter after every meal, became a lesson on food insecurity.
Schofield is now a fully certified teacher hired by the Surrey School District, though his start date was continually pushed back because of the teachers' strike. He's hoping to find a home for his food literacy passion in the district, but his ultimate goal is a district-wide food literacy alternative program: instead of just one course about food, kids would learn science, math, social studies and the rest of the core curriculum by preparing, growing and harvesting their own food.
'What are you learning by opening a can?'
In fact, nearly half of Vancouver's 18 high schools are already taking small bites out of that idea. Eight of them blend food into their daily structure somehow.
One of those is Spectrum, a Vancouver alternative school. Around a dozen students in the school's Cafeteria Training Program spend two hours every morning preparing and cooking meals from scratch for the Spectrum students and staff, about 70 meals in total. Another four or five kids will then serve the food and be responsible for cleanup.
The food's not fancy, said the teacher in charge, Kevin Hampson. But it's healthy food the Grade 10-12 students will recognize: sandwiches, soups and pasta; with rotating vegetarian, meat and fish days.
As an alternative school, Spectrum draws students who didn't thrive in a typical high-school setting, for reasons ranging from learning disabilities to general disinterest in academics. Hampson found that the hands-on activity in Cafeteria Training works well for students whose learning disabilities make it difficult to sit at a desk and listen.
"They quite like it because it's so physical," he said. "They know every day, 'I'm doing something,' and by the end of the class it has [a clear] purpose."
For anxious kids, successfully preparing a meal for their classmates and teachers is a confidence-builder. Others just love to cook. Although the course isn't mandatory for graduation, Hampson said most students in the school take it, some more than once.
Cafeteria Training wasn't always so hands-on. Although the program's been running for 30 years, Hampson said, students only began preparing dishes from scratch in 2008, a year before he started teaching the class.
"I talk a lot about how to prepare food from scratch, and every year when I start teaching them how to make soups -- we do five different soups a week -- they say, 'Why are we making soup? Why don't we just open a can?'" he said. "And I say, 'What are you learning by just opening a can?'"
In addition to learning to cook from scratch, students learn cooking terminology, cooking industry knowledge, and gain "confidence in preparing healthier food." Hampson said a lot of his students also cook at home, equipping them to take care of themselves when they move out with a skill that's been lost to many people -- not only in this generation, but in their parents' and grandparents', too.
"Unfortunately a lot of food literacy is being lost because people are cooking for themselves less and less," he said. "So [the Cafeteria Training Program] is really a way to battle that."
Cooking up a food-based curriculum
During her first decade of teaching, Erin Stinson doubled as an organic farmer in Sidney, B.C., on the northern tip of the Saanich Peninsula. Passionate about food, she became concerned when students in her biology classes at Parkland Secondary displayed only a dash of food knowledge.
"I realized that most of them are graduating without a lot of education even around basic nutrition, because it's not covered in the learning outcomes in most of the high school programs," she told The Tyee Solutions Society by phone from Sidney.
"Although we have really good food and cafeteria programs at our school, still we have kids that are graduating without necessarily being able to feed themselves really well."
Not one to draw conclusions from impressions alone, Stinson quizzed her students about topics like organic food; "free" trade, where tax levies are lifted and the cheapest goods can flood out smaller producers, versus "fair" trade, where food is more expensive in order to allow for a higher wage for its producers; and globalized food markets, where food travels halfway around the world to make it to your plate.
Students drew blank after blank.
Her inquiries did however spark great conversations with both students and faculty at Parkland, where she still teaches five years later. It inspired Stinson to take food literacy as a subject for her master of education thesis at the University of Victoria.
When she started her research in 2007, Stinson found little mention of the phrase "food literacy." So her own research, observing how teachers at Parkland tried to integrated food into their French, Social Justice and English curricula, was groundbreaking.
Stinson found that teachers were only marginally more food literate than their students. They hadn't considered globalization, or how a handful of major corporations controlled the majority of mass-produced food in Canada, let alone how those insights might fit into their curriculum.
"The Social Justice [12] teacher was all over it from the beginning," Stinson recalled, finding that the subject blended naturally into what he was already teaching. Food literacy became the main theme of the course's globalization unit, taking three weeks to discuss the social, ethical and economic issues raised in a global food market.
The English Language Arts 9 teacher used food to fuel three separate research projects: one examining where food on a given lunch menu came from; answering questions about the health or ethical issues of one food from procurement to plate; and researching global issues like child slavery and chocolate, food trading and pesticide use.
French Language 10 focused on one research project, asking students to find out what a typical French meal might look like for a family from a francophone territory of their choice, researching where the food came from, how much it might cost, and any social or economic issues related to the food.
French is the only course at Parkland still using food literacy in its classes. Stinson slips in a taste of it where she can in the courses she teaches; for Biology 12, she takes students on native plant walks and discusses edible plants. Despite her colleagues' lack of take-up of the idea, she maintains that food literacy goes well with almost any course.
And while Parkland may have dropped its focus on food literacy for the time being, the local health authority may take it up. Stinson said a nurse from Vancouver Island Health Authority contacted her this year, excited about tying food literacy to community health.
An initial effort to build a professional development event around the subject for teachers failed to get momentum, but Stinson insists she and her Health Authority contact will try again next year.
Funding for food fundamentals
The biggest ingredient missing in the innovation of any new course in public education is money. Most school districts face cutting, not creating, programs every year in pursuit of legally required balanced budgets.
Funding for Spectrum's Cafeteria Training Program comes from the Vancouver School Board's hot lunch program, itself funded in part by fees that students pay to eat the food the cafeteria program provides.
The program is further subsidized in kind by the school's five food gardens and four laying hens, which eat veggie scraps from the cafeteria program. It's the only school in the district with fresh eggs from its own flock. The gardens and hens were made possible in turn by district social justice grants meant to boost food security for low-income students.
Schofield is undaunted, so far, in his vision of serving food up in the provincial core curriculum available in every school.
"It's an uphill battle," he admits. "It's going to have a ton of resistance." But, he enthuses, "If [taxpayers] can see... the academic, personal, community and social justice benefits."
Simpler and cheaper might be leaving it to parents to teach their kids what they need to know about food literacy. Schofield himself learned how to cook from his mom and grandmother, and he recalls a former student whose mother had protested, "'Why are you taking this course to teach you how to cook? I'll teach you how to cook!'"
But he doesn't think it's realistic to expect today's parents to bear the burden of teaching food literacy. "How many people cook at home today? How many people cook at home with their children? How much is that knowledge being transferred or trickled down through generations today?" he asked.
Again, the best studies we have to go by are from other countries like ours. But if an unsettling number of kids in Australia and the United Kingdom think yogurt comes from trees, it's a good bet that many Canadian families aren't talking to their kids about food either, let alone showing them how to grow, choose or cook it.
Schofield, Stinson and other evangelists for food literacy believe that rolling up sleeves in school kitchens might even help food literacy trickle back up, when students bring their fresh knowledge home to their families.
This Wednesday: French kids eat like adults, and learn about food in the classroom. Should ours?