Native Youth Speak Out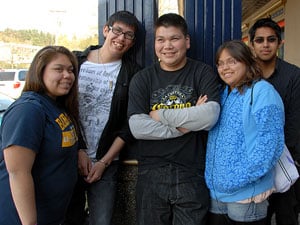 Tofino-based Jacqueline Windh spoke with 14 First Nations teenagers from various corners of the province, providing an opportunity for them to share their views on school, alcohol and drugs, family, culture and language.
The six-part series was made possible by Tyee readers who gave to the Tyee Fellowship Fund. Windh received a $5,000 Tyee Fellowship for Solutions Reporting enabling her to carry out this project.
'Overshoot' is when a species uses resources faster than can be replenished. We're already there. And show no signs of changing.