BC's Crazy Timber Economics
In This Series

Why they'd rather torch timber than feed mills.

Quesnel mill that creates jobs with marginal timber is squeezed by softwood reform.

Shift policies to encourage making goods with wood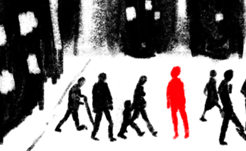 Farid was happiest when jotting down plans for his new life in Canada. Within a year of arriving, he was dead. A special report.