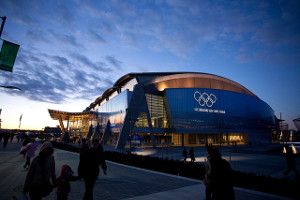 The number they will always want the public to remember is 14.
That's the number of gold medals proudly won by Canadian athletes on home ice and snow during the 2010 Winter Olympics in Vancouver, Whistler and Richmond. A record for a Winter Olympics host nation that the Russians failed to match at Sochi in February.
But the other numbers you need to remember are zero and 2025.
Zero, because that is how many times the board of directors for the Vancouver 2010 Winter Olympics organizing committee (aka VANOC) met before the prying eyes of the public and the press between Sept. 2003 and June 2014.
It was an organization with so much power, yet exempt from laws requiring it to act transparently. Salt Lake 2002's organizing committee held public meetings, but Vancouver's chose not to invite outside eyes into the boardroom of its seven-storey East Vancouver tower, which now houses the Vancouver Police Department.
The other important number is 2025, because that's the year when the public and the press will finally be allowed to see the board minutes, financial statements and other details of how the organization was built, operated and dissolved after spending nearly $1.9 billion and touching off another $5 billion in public development.
Vancouver's city manager Penny Ballem, also a VANOC director, agreed in late 2010 to keep important information about the Games sealed at the civic archives until most of those who ran the show are deep into retirement.
VANOC finally shut its books when its four-person board met behind closed doors one last time on June 27. It waited until July 3 to release the financial report, which states a break-even on almost $1.9 billion in operational spending. It repeated the Dec. 2010-reported $188 million in federal and B.C. taxpayer subsidies that weren't supposed to be part of the equation.
When it last published a financial report, the week before Christmas in 2010, VANOC held a news conference at BC Hydro headquarters, where former deputy CEO Dave Cobb was the top executive and former executive vice-president Dan Doyle was the chair.
This time, the Canadian Olympic Committee issued a news release, and VANOC chair Ken Dobell didn't take calls. He did comment via email, prefaced by a note: "We don't intend to get into ongoing detailed discussion of an event that ended four years ago; this is a report on the dissolution."
The elusive $10 billion
July 3 was the day after the 11th anniversary of International Olympic Committee president Jacques Rogge announcing Vancouver as the 2010 Games host.
In the decade following, British Columbians heard a lot of numbers. The Games were supposed to pump $10 billion into the B.C. economy, but a report commissioned by the federal and B.C. governments estimated the boost was just $2.3 billion between 2003 and 2010.
The Games didn't ignite a new tourism boom, but real estate prices have skyrocketed since 2003. By some measurements, Vancouver is now the second-least affordable city in the world, after Hong Kong. We were led to believe Vancouver had grown up and its citizens could celebrate spontaneously in the streets, but that notion was nixed in June 2011 with the second Stanley Cup riot.
The Games were supposed to pay for themselves, even maybe leave $100 million or so as a profit. Organizers budgeted $100 million to keep the Whistler and Richmond venues open after the Games, silencing those who might argue there was no legacy. VANOC published a business plan in May 2007 that assumed there would be no recession before or during the Games. The good times were supposed to merrily roll along.
"The $1.63 billion Games operating budget is funded entirely by the private sector; it is not funded by the taxpayers," CEO John Furlong said at a May 8, 2007 news conference. "And although we're projecting a balanced budget, I think we all hope that we will leave a positive financial legacy."
Lehman Brothers collapsed in Sept. 2008 and the global recession was on, the worst since the Great Depression and the worst for a modern Olympic Games host city to wrestle with. Vancouver's Olympic Village needed a bailout right before the civic election, when Wall Street financier Fortress Credit Corp. split. It was City of Vancouver's problem to solve, not VANOC's, which only put up $30 million of the $1.1-billion price tag.
Double overtime
More than a year after the Games ended, Furlong travelled to South Africa to deliver the final Games report on July 7, 2007. He told the IOC that VANOC was "very close to being no longer and by this time next year, we will, in fact, be no longer."
He meant 2012. It is now 2014. Dobell provided no details about the delay. "There are legal requirements in a dissolution process, and it takes the time it takes."
The report released yesterday said the budget was $1,894,718,000 and balanced. It included the previously announced $187.796 million extra from the federal and British Columbia governments -- to augment the money from sponsors, broadcasters, ticket holders and souvenir buyers. VANOC received another $10.6 million over the four years of dissolution. Half came from the IOC, $3.6 million from merchandising licensees and $1.2 million from Canadian and international sponsors.
"No government funds were requested or received during the dissolution period," said the report. The $90.5 million in assets and liabilities that existed on July 31, 2010 has been extinguished. Creditors are not owed and no assets remain.
The dissolution included $7.6 million spent under the budget of "services and Games operations." Outdoor venues in Whistler and Cypress Provincial Park needed remediation, including removal of invasive plant species, after the Games, and the Whistler Sliding Centre needed $2.7 million to be kept open. After the accidental death of Georgian luger Nodar Kumaritashvili on the Games' opening day, the B.C. coroner ordered a safety audit and a new men's start area was built to lower speeds and prevent crashes. VANOC had been warned by the track's architect in 2009, but did nothing substantial to slow the lugers until the day after the tragedy when officials ordered male lugers to start at the women's area.
The report also disclosed that VANOC spent almost $2.13 million on staff over the last four years, slimming down from 60 full-and-part-timers in the 2011 fiscal year to five part-timers this year. Among those connected until the end were chief financial officer John McLaughlin and executive vice-president Terry Wright. McLaughlin was hired to run the finances of Concert Properties, the development company founded by late-VANOC chair Jack Poole, and was seconded by the IOC twice to help it vet bids for the 2018 and 2020 Games. Wright has a $307,000-a-year job as a strategic advisor with the Toronto 2015 Pan American Games, Canada's next big bucks, multi-sport event.
VANOC said it collected 99.98 per cent of $200 million in accounts receivable since 2010 -- about $4 million written-off. It also said it resolved all legal and insurance claims, but did not report how much it paid out and to whom.
"There are no outstanding debts," Dobell said. "All debts were collected unless the debtor organization became insolvent."
The report didn't say whatever happened to the $2-million ticket ripoff by a Latvian gang using stolen Visa numbers on the VANOC resale website during the Games. McLaughlin said in Dec. 2010 that $500,000 had been recovered via insurance. "This predates by far the dissolution process," Dobell said.
Dobell was the B.C.-appointed member of the four-person board. The former Vancouver city manager under Mayor Gordon Campbell later joined Campbell in Victoria as his deputy when Campbell became premier in 2001. Dobell was so trusted by the BC Liberal leader that he was an original VANOC board member in Sept. 2003 under founding chair Poole. Dobell was sometimes visited by controversy. In 2003, he said that he deleted all his emails to avoid FOI requests. In 2008, a judge gave Dobell an absolute discharge for a late lobbying registration. In 2011, he was awarded the Order of B.C., along with Campbell.
Canadian Olympic Committee CEO Chris Overholt, Resort Municipality of Whistler lawyer Sharon Fugman and Vancouver city manager Penny Ballem were also on the board. It was Ballem in Nov. 2011 who signed an agreement with VANOC and the COC to transfer VANOC's corporate archive to the civic archive. It contained a clause to keep important documents, including board minutes, monthly financials and legal correspondence, hidden from the public until 2025. That will be a decade-and-a-half after the Games.
VANOC was subject to the Charter of Rights and Freedoms and the Province of B.C. was its guarantor, but it was also exempt from the freedom of information law. Then-auditor general John Doyle opted in early 2011 not to conduct a post-Games report after his predecessors had occasionally reported on VANOC's progress.
That left it up to pundits and the public to estimate the $5 billion to $9 billion cost of the Games and related infrastructure and whether it really was worth the investment. Until those archives are opened up in 2025, and the public can find out what went on behind the scenes, can Vancouver ever ponder doing something so expensive and ambitious again?