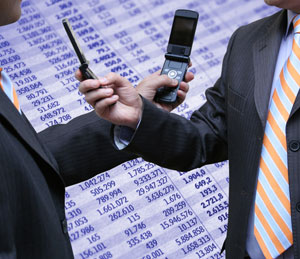 [Editor's note: This is the second of a two-part commentary on Canada and the ICSID Convention by Osgoode Hall Law School professor Gus Van Harten, an expert in investment treaty law. The first part is here. The Harper government recently took steps to ratify the ICSID Convention as of Dec. 1, 2013.]
The ICSID Convention dates to 1965. It was pushed originally by the World Bank, Western Europeans, and U.S. as a way to protect companies in newly-independent countries emerging from colonization. Now it is coming to Canada.
For decades, ICSID was a sleepy place in which occasional arbitrations were held under contracts for specific investment projects. ICSID's caseload exploded from about 2000, after countries in the 1990s increasingly allowed foreign investors as a group to sue them under treaties like NAFTA.
Even so, nearly all ICSID lawsuits by foreign investors have been against developing countries. This is because developed countries rarely agreed to investor-state arbitration in treaties amongst themselves or, for that matter, in contracts. The main exception was Canada's acceptance of investor-state arbitration at the U.S.' bidding under NAFTA. With Canada's ratification of the ICSID Convention, the NAFTA allowance for ICSID lawsuits against Canada, and by Canadian investors against the U.S., will be operational.
The timing of Canada's ratification
About 75 per cent of countries have ratified the ICSID Convention, although non-signatories include notable players like Brazil, India, and South Africa. Unlike most signatories, however, Canada is joining ICSID after the high stakes of ICSID arbitration for taxpayers have become clear.
The Harper government signed the ICSID Convention in 2006 but is only now finalizing Canada's consent to the Convention by ratifying the deal. The delay arose because some provinces hesitated to pass implementing legislation and provincial consent was understood to be a precondition for ratification by the federal government.
Alberta and Quebec recently proposed implementing legislation in this respect, although these and other provinces have yet to pass the actual legislation. In these circumstances, it is hasty, on constitutional grounds, for the federal government to proceed with ratification of the Convention.
A further issue is whether the provinces have protected themselves from ICSID lawsuits by securing a federal commitment to cover the cost of future ICSID arbitrations that target provincial or municipal governments. Personally, I doubt they have.
ICSID and the China FIPA, Canada-EU CETA, and TPP
The green-lighting of ICSID is part of a broader effort by the Harper government to facilitate special privileges for Canadian companies to sue countries by diminishing Canadian judicial sovereignty and allowing foreign investors to sue Canada.
ICSID is an important part of this effort, although not as significant as three pending deals that would give such rights to foreign investors. These include the investment deal (or FIPA) with China, which remains pending after a public outcry followed its signature in 2012, the Canada-EU trade agreement (or CETA), and the U.S.-led Trans-Pacific Partnership trade deal. The ICSID Convention is one down, three to go, in this unfortunate story .
If this quartet of treaties is finalized, Canada will be the most locked-in developed country in the world in investor-state arbitration. That is, measured by the proportion of foreign ownership that is privileged in this way in the country, the Harper government will have relinquished more sovereignty and taxpayer liability to foreign investors -- through this powerful form of international review -- than any G-8 government in history.
Does the public benefit?
Investor-state arbitration is often presented as a way to attract foreign investors. Yet proponents rarely offer evidence on how the effective public subsidy that ICSID arbitration entails -- essentially, state-backed insurance for investors' political risk -- serves the public welfare. While the quantitative evidence is mixed and limited by poor data, qualitative evidence casts doubt on this claimed benefit of investment treaties. Surveys of corporate executives and risk insurers by Jason Yackee and Lauge Skovgaard Poulsen, and less recently by the European Commission, indicate that investment treaties rarely play a role in actual foreign investment decisions.
Moreover, even without the ICSID Convention, Canadian investors could always sue other countries under Canada's investment treaties, just as Canada has been sued by U.S. investors under NAFTA, using rules of the UN Commission on International Trade Law (UNCITRAL) or so-called ICSID Additional Facility. The availability of ICSID makes little practical difference to Canadian investors.
Finally, even if ICSID offers symbolic value, as also claimed, why give a potentially-massive public subsidy to foreign companies when doing so has not been shown to affect actual investment decisions?
A win for the arbitration industry
Canada's accession to the ICSID Convention follows extensive promotional work by lawyers who stand to benefit from an expansion of investor-state arbitration.
For example, the International Law Section of the Canadian Bar Association has pushed governments in Canada since 2005 to ratify the ICSID Convention. The Section has told decision-makers repeatedly that ICSID's history, among other things, makes it "abundantly clear that the benefits of membership are immense and there are no obvious costs."
This claim is very hard to square with the lack of evidence of ICSID's relevance to actual investment decisions. Frankly, the statement that ICSID membership carries "no obvious costs" is risible when one considers the financial risks of ICSID arbitration for governments.
Compare this statement in 2012 by OECD researchers: "Some [investor-state] cases raise important public policy issues... Moreover, in some cases, the amount of claimed compensation is high enough -- hundreds of millions or even billions of dollars -- to seriously affect a respondent country's fiscal position". Such risks to taxpayers should have been made clear by the Canadian Bar Association and taken more seriously by governments.
More clearly, the availability of ICSID arbitration helps lawyers and arbitrators who benefit from the expansion of investor-state arbitration. As of 2000, ICSID's caseload since 1966, mostly under investment contracts, was 50 cases. By 2012, it had grown to over 500 cases due primarily to treaty-based lawsuits. The cost of legal and arbitration fees in investor-state arbitration averages $8 million per case, exceeding $30 million in some cases, according to OECD data.
As reported by OECD researchers in 2012: "An arbitration industry has emerged, led by entrepreneurial lawyers advising potential clients about options for resolving investment disputes through international arbitration that would not have been considered only a few years ago".
Who really benefits?
Canada's entry into ICSID is a win for the investor-state arbitration industry -- inside and outside the Canadian Bar Association -- who encouraged governments to support ICSID ratification and thus consolidate Canada's position as the most-exposed Western country to investor-state arbitration. In effect, it is a public subsidy not only for foreign asset owners but also for the lawyers and arbitrators who service investor-state disputes.
More broadly, the Harper government is working hard to expand this novel legal architecture of globalization. The architecture shifts bargaining power toward the most powerful private economic actors in the world and away from the institutions and processes that represent virtually everyone else. It is an open question how extensively this will constrain future governments and expose taxpayers to liability in the years to come. Recent developments at ICSID and other forums give cause for serious concern.
This is the last of two analyses by Gus Van Harten on ICSID. The first was published on Nov. 12 here.