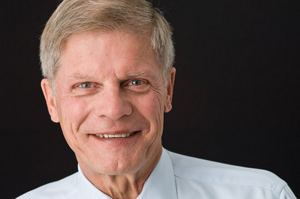 It is getting hard to tell the difference between the Christy Clark Liberals and the NDP.
I noticed the trend of the BC Liberals moving to the left a few years ago, and I have been worried about it. First came the carbon tax, which punishes commuters and people in rural areas just for living their lives. Unfair treaties with native bands give certain people special rights. More recently, Premier Clark raised the minimum wage without consultation, and she has promised to raise corporate tax rates.
The result is a citizenry that is overtaxed and apathetic to the promise of change. The last provincial election saw one of the poorest voter turnouts ever. How can any party claim a clear mandate when the people are not even bothering to go out and let their voice be heard?
This year I decided to do something about it. After nearly 18 years as a Reform, then Conservative, Member of Parliament, I ran for the leadership of the new BC Conservatives. I believe that B.C. needs a principled, common-sense, conservative alternative to the Liberals and the NDP.
After I decided to enter B.C. politics, I got in my pickup and have been touring the province listening to people who want a change in Victoria. In less than a month, I visited over 20 communities from Smithers to Surrey, from Campbell River to Kamloops and from Port Hardy to Penticton. Everywhere I go, I hear the same thing: conservative-minded people are fed up with the lack of choice in provincial politics.
'Common sense and practical solutions'
I am one of many conservatives across our province who are building a party based on common sense and practical solutions to the problems that face B.C. We are going to do politics differently.
One of the reasons the Liberals and the NDP are out of touch with so many people is that they owe everything to the special interests. They fund their campaigns with money from big corporations and big unions. They do not have to listen to the people.
On the very first day of my leadership campaign, I announced that a new BC Conservative government would ban corporate and union donations to provincial parties. We need to take the big money out of politics. If a party cannot raise money from its voters, then it should not be in business.
Like many British Columbians, I was not born here, but chose to make it my home. I moved here from Ontario as a young man. I worked on the construction of the Bennett Dam on the Peace River. I taught Grade 1, and math in senior high, and I owned and operated two fishing boats. I am passionate about our province and want to make things better.
In the late 1980s, I responded to the Reform Party's message of straight talking and common sense policies. I was fortunate to have the people of Delta and Richmond elect me as their MP six times. In Ottawa, I earned a reputation for speaking my mind and standing up for my constituents. I never forgot who my real boss was: the people who elected me.
Carbon tax: 'a tax on everything'
Part of standing up for the people is opposing policies that hurt the many and help the few. One of those is the carbon tax. The carbon tax on gasoline and home heating oil is a tax on everything.
It makes everything we buy more expensive: food, clothes, electronics and most of all transportation. It was supposed to be revenue neutral but we are all paying more. And most ridiculous of all, according to the government's own figures, it is not even reducing the amount of carbon emitted in B.C.
The Liberals brag B.C. is the only place in North America that has a carbon tax. I wonder why.
Now, people in the lower mainland may be facing a second carbon tax to fund the Evergreen Line. When my family needs something we cannot afford, we find creative solutions, we change our budget, and we cut back on less important expenses. Why can't Premier Clark stand up for drivers and taxpayers and demand that the mayors do the same? As premier, she should be setting the tone for responsible fiscal behaviour.
I have promised that a new BC Conservative government will scrap the carbon tax. We will scrap the carbon bureaucracy that goes with it, including the Pacific Carbon Trust which forces schools and hospitals to waste money on carbon "offsets."
The new BC Conservatives believe that B.C.'s natural resources belong to all British Columbians, native and non-native alike. No native group should have veto power over natural resource development anywhere in this province. We believe in consultation, but that no community be given special status. We agree with the Supreme Court of Canada that native groups do not have title to our resources.
Restore cuts to justice system
Law and order are a priority of mine, but not of the Liberal government. In 2009, they cut prosecutors in the middle of a gang war, and just last month cut the number of sheriffs who protect courtrooms, potentially letting criminals go free. While some of those sheriff cuts have been rescinded, it shows that justice issues are not important to this government. We would restore all the cuts made in justice over the last three years.
We believe that parents should have more say over the public education system, and that schools should be run for the benefit of the students, not the teachers.
We are building on these ideas and developing a fully costed platform for the campaign. We are raising money and will start nominating candidates across the province over the summer. Everywhere I go, I meet exciting community leaders who are interested in becoming candidates for the new BC Conservatives.
There is so much agreement between the Liberals and NDP on important matters, B.C. needs a clear alternative.
Think about this. If you believe that...
• The carbon tax should be scrapped.
• Jacking up the minimum wage kills jobs.
• Recent treaties signed with natives are unfair and discriminate against non-native British Columbians.
• To keep our economy strong and create jobs, corporate tax rates should be going down, not up.
• We should take the special-interest big money out of politics.
• The province should governed for the benefit of all British Columbians and not just downtown Vancouver.
• We should hire more police and prosecutors to keep our streets safe.
...then the only party that shares your beliefs is the new BC Conservatives.
An election could happen as early as September, and as late as 2013. Either way, the new BC Conservatives will be ready. If you would like to learn more about the party or me, please visit our website.