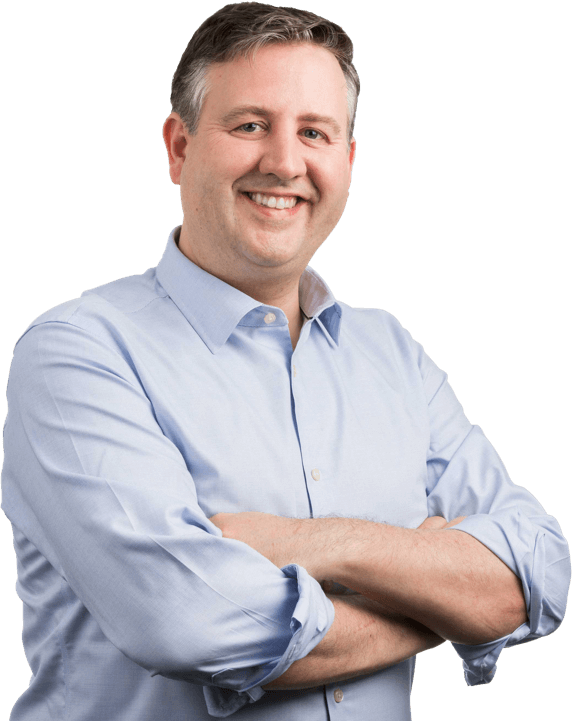 This is a not normal election in Vancouver. But neither are these normal times. Campaign finance laws have blasted open the competition. The traditional parties are fragmenting. New parties are forming. And independents are rising. There are five major candidates for mayor. Whoever wins has to immediately take action on the worst housing crisis in Vancouver's history, confront a deadly opioid epidemic and prepare for a dangerously warming climate.
With so much at stake, we reached out to the frontrunners and asked them the same five questions about their plans in office. We'll be running these Q&As unfiltered as they appear. Third up is Kennedy Stewart, the former NDP MP for Burnaby-South who is running as an independent. Here's how he would transform the city.
1. What do you bring to City Hall that is completely different from your opponents?
This election is likely to bring an array of voices to council. We are going to need a mayor that can bring people of all political leanings together to work toward a common goal.
I have considerable practical political experience which will help me unite progressives in Vancouver. I am a two-term NDP MP, first elected with Jack Layton. In Parliament I served as Shadow Minister for Western Economic Diversification, Deputy for Natural Resources, and Shadow Minister for Science and Technology, and was twice elected BC Caucus Chair for the NDP.
I also have experience building coalitions to promote progressive policies. The only vote that Stephen Harper lost in the 2011-2015 Parliament was on my legislation to bring electronic petitioning to Canada. I did this by reaching across the aisle to gain support from Conservatives and Liberals for my motion, which passed 142 to 140. Electronic petitioning is now up and running with over 1.5 million Canadians now having signed an official e-petition. While in Parliament, I also coordinated and co-edited the bestselling book Turning Parliament Inside Out, which brought together MPs from all parties to propose how we might make Ottawa more democratic.
Finally, I understand what it means to leave a place you love. I grew up in Nova Scotia and had a great life there. But when my family went bankrupt I was eventually forced to leave and come to Vancouver in the late eighties to build a new life. It wasn't easy, but back then it was possible to pay rent while working odd jobs like delivering beer and playing in my band, State of Mind. I even managed to earn a master's degree from SFU and a PhD in cities from the London School of Economics. Today, very few people have the same opportunities I had. I want to make sure no one has to leave our city because they can't afford to live here.
2. Do you think that part of the solution to Vancouver's housing crisis is to build non-market affordable housing? If so, what percentage should the city be aiming for? If not, what do you advocate instead?
Vancouver is an amazing city, but despite all the construction happening around us, everyone but the very wealthy is finding it harder and harder to live here. To make sure our city works for everyone, we need to make sure we have housing that's affordable for everyone.
More than half of households in Vancouver are renters and yet City Hall has been mainly geared towards homeowners. We need a city that not only understands renters but fights for them — when they are facing unfair rent hikes, when they are being renovicted, and when their buildings aren't being maintained.
My platform seeks to tackle the city's low vacancy rate and high rents by adding thousands of new rental units while providing additional support to ensure renters are treated fairly. Key promises include:
Building 85,000 homes over the next 10 years including 25,000 affordable, non-profit run rental units; 25,000 market rental units; and 35,000 new condominiums, coach houses, and townhouses.
A new renters' advocate office to provide information, advocacy, and legal assistance during tenancy disputes and renovictions.
Streamlining the development process for purpose-built rental, reducing red tape and speeding up permitting at City Hall.
Protecting 6,000 co-operative housing units by renewing city held leases.
3. Assuming that the money needed to fix Vancouver's housing crisis exceeds what the B.C. and federal government is willing to provide, what municipal revenue source would you tap?
This is the first time in recent history where we have both senior levels of governments aligned on the need for affordable housing.
I will use seven years of experience as a Member of Parliament to work with senior levels of government to create long-term housing funding and bring back tax rules to encourage the construction of rental buildings.
But in the absence of senior level support, I will use city land and endowments to build affordable housing starting on day one, focusing on 25,000 affordable rental homes that are run by non-profits and targeting households with incomes at or below $80,000 a year. This kind of rental housing will also generate revenue for the city in the long-term, revenue we can use to build supportive housing for our most vulnerable. Cities like Copenhagen use this model and we need to bring that here.
4. Many Vancouverites support decriminalization of drug possession and outgoing mayor Gregor Robertson has endorsed it as a way to address the opioid crisis. Do you agree with this, and if so, what would you do as mayor to support it? If not, how come?
The people affected by the opioid crisis are our neighbours, and for a city as wealthy as ours, it is shameful that people continue to die. It is imperative that we take action and save lives.
As mayor, I will form an emergency task force to work with the Downtown Eastside community and immediately implement achievable actions to address the opioid crisis and improve the health and quality of life of residents.
All policy options will be open for consideration, including initiating a safe and accessible supply of drugs for those at high risk in the current illegal and dangerous market, expanding safe consumption sites, and new fentanyl alert testing facilities.
The Downtown Eastside needs the support and resources to implement community-driven, health-focused initiatives to significantly improve the wellness, safety, and quality of life for those struggling with chronic poverty, lack of safe, permanent affordable housing, a dangerous illegal drug supply, and lack of employment.
5. Vision promised to make Vancouver the "greenest city in the world." Would you continue towards this goal? And if not, what would you do instead?
A changing climate is a reality, and Vancouver needs to continue to be a leader on the environment.
Ensuring people can afford to live close to where they work is the best way to reduce our carbon footprint. This is a key benefit of my housing platform. 85,000 new units of housing — 25,000 of which will be affordable, non-profit run — will ensure that people who work in Vancouver will be able to afford to live in Vancouver.
We can also make sure our transportation system is more efficient, with less congestion and less pollution, and there are lessons from elsewhere we can adopt. For example, by 2020 Toronto will have 60 battery-electric busses with another 847 by 2027. We can move to a 100 per cent fossil fuel free public transit system, which will help us reduce our greenhouse gas emissions and make our major arterials less polluted. Bike lanes are also key to reducing road congestion. I am supportive of separated bike lanes as a way to encourage more people to cycle, and keep them safe.
Clean technology and the green economy present tremendous opportunities for our city. By encouraging clean tech companies to invest in Vancouver through procurement policies we can make our city a clean tech hub and build our growing cluster of industries in this sector. If we support this sector properly, we can become a world centre for these jobs and make sure the technology used to tackle climate change will be invented and developed right here in Vancouver.
Finally, we need to make sure we continue to stand up for our coastal economy. As an MP, I stood up for our coast and campaigned hard to stop the Trans Mountain pipeline. I will continue to fight to protect the environment and look for ways to make Vancouver the greenest city in the world.