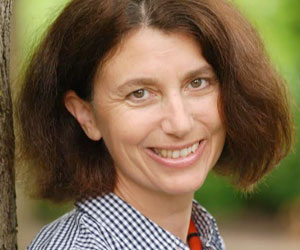 A journalist's claim that former Vancouver Olympics CEO John Furlong defamed her after she reported allegations against him in a 2012 news story has been struck down.
After freelancer Laura Robinson's story was published, Furlong alleged in public statements that she was a bad reporter and an activist with a personal vendetta. In her Jan. 2014 defamation lawsuit, Robinson denied those allegations and claimed Furlong was more interested in discrediting her than protecting his own reputation.
B.C. Supreme Court Justice Catherine Wedge ruled on Sept. 18 that Furlong's statements were within the law and not motivated by malice.
Wedge wrote that the central issue of the two-week defamation trial, which concluded in June, was whether Robinson attacked Furlong's character and conduct in such a way that he was entitled to strike back with the words that he used.
''Ms. Robinson's publications concerning Mr. Furlong cannot be fairly characterized as the reporting of other persons' allegations against him. Rather, the publications constitute an attack by Ms. Robinson on Mr. Furlong's character, conduct and credibility,'' Wedge wrote. ''Each of Mr. Furlong's statements was bona fide and responsive to Ms. Robinson's attack on him. His statements were, accordingly, occasions of qualified privilege.''
Furlong was first to sue Robinson and the Georgia Straight for defamation in Nov. 2012, two months after the newspaper published Robinson's story, headlined "John Furlong biography omits secret past in Burns Lake.'' Robinson's story highlighted inconsistencies in Furlong's 2011 memoir, Patriot Hearts, and included accusations by former students that Furlong abused them while he worked as a Catholic missionary gym teacher at Immaculata elementary in 1969 and 1970.
Furlong never scheduled a trial against Robinson and dropped the defamation lawsuit against the newspaper in Oct. 2013. He eventually discontinued the lawsuit against Robinson in March of this year after the third of three sexual abuse lawsuits by people claiming to be his former students never made it to trial. No allegation against him was ever proven in court. Robinson's original Sept. 27, 2012 story remains online.
Regarding the allegations of abuse on which Robinson reported, Wedge wrote: ''The statements of Ms. Abraham, Ms. West and Mr. Morrice were the only three statements obtained by Ms. Robinson that were even minimally tested in a way that we, as a society, believe our system of justice requires when a citizen faces such serious and devastating allegations. All three proved to be unreliable.''
Furlong relieved 'nightmare is over'
Robinson said she had originally received a tip that Furlong, a native of Ireland, had been living in Canada before his 1974 migration to Canada through Edmonton. After the story was published, Furlong acknowledged he had lived and worked in Burns Lake and Prince George but deemed that 1969 to 1972 period of his life ''very brief and very uneventful.'' Under cross-examination, Furlong said that he settled in Canada in 1975, not 1974.
In response to Furlong's statement that Robinson was an activist, Robinson did acknowledge in court that she had been an advocate for First Nations and women's equality in sport.
''I have reviewed dozens of Ms. Robinson's excellent and informative articles on issues other than those engaged in this case, which were filed by her counsel as exhibits at trial to demonstrate the breadth and depth of her experience as a journalist,'' Wedge wrote.
''Where the article is in the nature of an 'Op Ed' piece, it advocates a particular viewpoint. Advocacy -- and activism -- are not antithetical to good journalism so long as the line between fact and opinion is clear, and, where the facts are controversial, the nature of the controversy is fairly described.
''One might reasonably conclude upon reading Ms. Robinson's articles about Mr. Furlong that they were informed by her role as an advocate -- or activist -- against the exploitation of First Nations and for the equality of women and minorities in sport. In the circumstances, I am satisfied that Mr. Furlong was entitled to characterize Ms. Robinson's reporting as activism without losing the protection of the qualified privilege.''
Furlong, in a prepared statement, expressed relief that ''this nightmare is over.'' Robinson, through her lawyer Bryan Baynham, said she would reserve comment on the verdict and next steps until she reviewed it.
''What I will say is that I fought this case through trial because I believe that freedom of speech and freedom of the press are vital to an open and democratic society,'' said Robinson's statement. ''I was committed to seeing both this claim and Mr. Furlong's former claim against me through to trial. That three-year battle has taken a great toll physically, emotionally and financially but my principles stand.''
Furlong said during the trial that his career as a motivational speaker collapsed because of the allegations and publicity. However, he remained as chairman of Rocky Mountaineer Railtours, Own the Podium and the Vancouver Whitecaps and a board member of Canadian Tire and Whistler Blackcomb. Since the legal battle began, he also led Vancouver's successful bid for a stop on the HSBC World Rugby Sevens World Series tour.
Comments are closed.