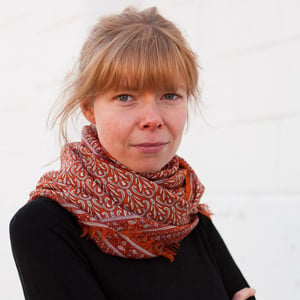 For supporters of electoral reform in Canada, the 42nd federal campaign is one their inner cynics were sure would never come.
"Who would have imagined 10 years ago that you would have all federal parties talking about electoral reform?" David Moscrop, of Fair Vote Canada, asked the over 130 people who attended this week's "In Defense of Democracy" panel on electoral reform at the Vancouver Public Library.
Technically the New Democratic Party campaigned on the issue -- and the Liberal and Conservative parties talked about it -- in the 2004 federal election. Nevertheless, the panelists and their audience were clearly energized by parties acknowledging the issue.
This fall, the Greens, New Democrats, and Liberals have all promised electoral reform of some kind if elected, including proportional representation (see sidebar).
While the New Democrats and the Greens have promised proportional representation, the Liberals promise to study several reforms, including mandatory voting, ranking candidates by preference on ballots, and proportional representation, before enacting legislation to change the system.
The Conservative party doesn't support proportional representation, referencing the failure of three provincial referendums and one plebiscite as a sign that Canadians don't want it. But the other parties' positions have forced Tory incumbents to at least address the issue on the campaign trail.
Many of Tuesday's panel members, which included representatives from several local advocacy groups, expressed hope that this election will be Canada's last conducted under the current first-past-the-post system.
Paul Kershaw of Generation Squeeze, which lobbies government on youth-related issues like affordable housing, childcare, and student loans, said he's tired of voting strategically in order to oust a candidate he doesn't support, a necessary fact of the current system where the winner takes all regardless of whether they earn the majority of the popular vote.
Under proportional representation, where the number of seats won by a party or group of candidates is proportional to the number of votes received, Kershaw feels his vote would matter more. "Someday… I will simply be enthusiastic about voting for the party that seems to most align with my values, beliefs, and goals for this country," he said.
Yet despite Fair Vote's belief that Canadians are clamouring for proportional representation -- B.C.'s first referendum on the issue came within a hairs-width of passing, and polling has consistently shown the public supports the idea in principle -- Leadnow, an advocacy group aiming to oust the Conservative government this fall, doesn't see it as a top election issue.
"It's not, for most people, going to draw them to the polls," said Leadnow's executive director Lyndsay Poaps.
Women under PR
Equal Voice, an organization that promotes women's participation in politics, doesn't have a position on proportional representation.
But member and panelist Grace Lore said some female politicians have reservations about it (as do their male colleagues), including fears it will lead to unstable coalition governments requiring frequent elections. She said that politicians would also miss representing constituents based on their riding.
Depending on the style of proportional representation, several MPs could share one riding or be elected to represent a larger region -- sometimes an entire province.
Lore, who is also a PhD candidate at the University of British Columbia, added that countries with proportional representation tend to elect more women and push women's interests and issues to the forefront.
"When voters have more than one vote, when they can indicate a preference, women [candidates] do more to represent women," said Lore. "Because they can use that to try to get some more support from voters, to speak to people who care about those issues."
In a first-past-the-post system, Lore said women's issues get buried under issues that are important to the majority of constituents. But in proportional representation systems, candidates don't have to represent everyone in the riding, because voters can express support for more than one candidate.
Bringing climate to the fore
Julie Van de Valk of UBCC350, a grassroots climate action organization based at the University of British Columbia, pointed out that countries with proportional representation, like Ireland and Germany, tend to elect more Green party candidates to the point where they can hold the balance of power in a coalition government -- much like Canada's own Green party aspires to do.
Similar to women's issues, proportional representation can also bring climate change to the forefront of campaigns. Van de Valk feels it's no coincidence that countries with proportional representation also implement stronger climate change policies than first-past-the-post countries.
For example in 2000, the German Green Party, in a coalition government with the Social Democratic Party of Germany, helped pass the Renewable Energies Act, which today has helped the country produce close to 30 per cent of its energy from renewable resources.
According to Poaps, Leadnow's support for proportional representation is in service of specific issues, such as getting rid of the Harper government and electing a government with a strong climate change action plan.
The organization, which is operating a strategic voting campaign in 12 Canadian ridings, hopes this will be the last election where it needs to pay attention to electoral reform.
"We feel very passionately that this has to be the last unfair election campaign," Poaps said.
No 'process panacea'
But as Generation Squeeze's Kershaw put it, proportional representation "will not be a process panacea for all that ails democracy," because democracy is about more than elections. It's also about shaping party platforms to represent the wishes of all Canadians, not just the issues of lobbyists, he said.
Kershaw gave Generation Squeeze examples, such as how the federal government currently spends five times more money on Canadians over 65 than it does on those 45 and younger. That's not an issue in this campaign, so it's unlikely to change no matter who gets elected, he said.
Michael Marwick of the Metro Vancouver Alliance, a non-profit coalition of community, faith and academic groups focused on quality of life, said that part of the problem is that Canadians tend to approach politics "more as supplicants than as citizens."
"We beg, we plead" for politicians to see things our way, but we don't organize and therefore our issues are easy for sitting governments to ignore, he said.
"If we are able to marshal ourselves and build relationships with each other," he said, citing both Leadnow and the Metro Vancouver Alliance as examples, "you come to some kind of cohesion. And you're able to set the [political] agenda."
Another way to do that, Poaps said, answering an audience question about motivating young voters, is for younger people to "kick down those doors" of the current political parties and make them represent all Canadians.
With the exception of the Greens, the major parties aren't speaking to youth, she noted. They're not speaking to women, the disabled, or other vulnerable communities in Canada, she added -- so even with proportional representation, why should those groups vote for our major parties?
"Next time around, I think we need to take the political parties back," Poaps said.