Three New Experiments in Science Education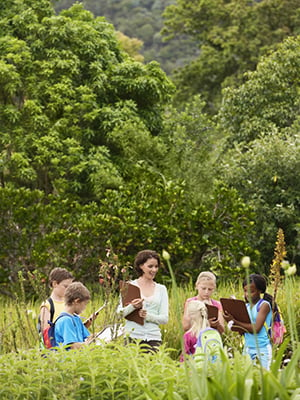 For many students, science and math are two of the hardest subjects to get excited about in elementary through high school, and the quickest to be scratched from the list for post-secondary education. That could be jeopardizing Canada's future prosperity in a world economy that's increasingly driven by technology and leading-edge science.
What's more, it could keep thousands of Canadian youngsters from discovering the joy of discovery that drives actual working scientists.
With that in mind, innovative educators from coast to coast are rethinking how to introduce kids to a subject that both explains why nature does what it does, and can set off rockets in the classroom. Tyee Solutions Society education reporter Katie Hyslop puts these discovery-focused teaching experiments under the microscope in this series of reports from in -- and out -- of the school science lab.
This series is produced by Tyee Solutions Society. It was made possible through the support of the Columbia Institute. TSS funders neither influence nor endorse the particular content of TSS reporting. Other publications wishing to publish this story or other TSS produced articles, please visit www.tyeesolutions.org for contacts and information.
In This Series

It's a classroom as big as all outdoors. First in a series on new experiments in science ed.


BC teachers go off-plan, adding sizzle to a subject some find daunting.


Province sees technical skills shortage ahead, yet support for in-school scientist program lags.