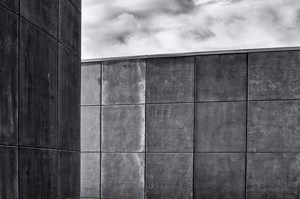 They can't win for losin', is the phrase that sums up the New York Times foray into paywalls. Or maybe that should be the slogan for readers.
As Forbes magazine reports, the numbers are in on what appeared to be a solution to the corporate newspaper problem of ever-shrinking profit margins. It's not good news. Not for the longterm health of North America's most popular broadsheet. Or for newspaper paywalls in general. Or for citizens who need some reliable account of the doings of business and government.
By all accounts, the NYT's paywall has been a success in one sense. It proved that an online publication that delivered good writing on a wide range of subjects could pull a paying audience. They added another 83,000 digital subscribers in their most recent quarter.
But those simple facts don't quite tell the tale. Forbes -- business advice for the rich and richer -- is describing paywalls as the "subscription trap" that will ultimately damage the NYT's business.
While the newspaper's digital subscriptions are up, their digital ad revenues are down by two per cent. The books still look okay, since some of that lost ad revenue is offset by subscribers, but over the long run it's a losing game.
That's discouraging for old newspapers that have rushed to embrace paywalls in the hope they will lead back to the 30 to 40 per cent profit margins of a decade ago. That includes Canada's Postmedia and the Globe and Mail. And the Toronto Star announced it will soon erect its own paywall.
Meanwhile, the Washington Post has decided to try and have it both ways. This week they announced a soft paywall is coming this summer for dedicated WaPo readers and those who want the mobile app.
Exploit or die?
Media analyst Greg Satell contrasts the NYT's financial statements with the Washington Post, which has skipped the paywall and concentrated on selling more digital advertising. Often in the form of what is called "brand journalism" or "content marketing." WaPo ad revenues are up 13 per cent, which offers some promise for the longterm -- until you consider that the unlabelled advertorials they run have a tendency to drive off readers.
In March, WaPo announced that its sponsored content platform "BrandConnect" will allow advertisers to blog and post content directly onto the site.
The problem is that most readers think "free" in that form is way too expensive. Do you want to waste your time reading advertising babble written by the sort of people who think "monetize" is a word?
I can also see how serving up content alters the corporate culture of newspapers that once saw themselves as businesses that profited by serving the public good. Now they're morphing into businesses that see their profits in exploiting the public -- much like tobacco and fast food sellers.
It was the widespread invasion of this sort of advertiser-driven content in the early 2000s that led me to kill most of my print newspaper and magazine subscriptions. I'll be blunt: if publishers want to treat me as if I'm nothing but a commodity they can sell to advertisers, they'll have to deliver a much better quality of writing.
That's right, I'm happy to exchange my attention for something valuable. Or at least entertaining.
It's a curious feature in the decline of newspapers that, instead of emphasizing their strength -- journos who knew how to hook an audience with good journalism -- they've decided to eliminate much of their talent and fill their space with the sort of crass drivel that marketers favour.
Other mass media haven't done this. Just consider product placement in movies and television. Sure, it could be argued that ET was a Reese's Pieces commercial -- but it was a darned good one. Some 30 years later, I still remember that was the candy ET loved -- which is not bad bang for their buck.
Today TV shows do product placement so well that there are blogs devoted to clothes in shows like Hart of Dixie or the interior design of Revenge. Does this offend me? No -- why do you suppose I watch these shows? Hint: It's not the great scripts. Yes, they're crap, but they are well-produced and very amusing crap.
I suspect the unspoken formula goes something like this: Either inform me, or entertain me, but if you take my time and do neither you will just piss me off.
Taxpayer funded?
So I find the current newspaper approach inexplicable. Like this little gem by the Globe's Simon Houpt, which made its way into print earlier this month. "Why are taxpayers subsidizing private media via the CBC?"
They're not. Like all big media outlets, CBC sells its news reporting, public affairs, and entertainment programs to other media outlets. In fact, they're improving the quality of the service to taxpayers by defraying the costs of the shows -- I'd say that's cause for public applause.
But apparently, the old adage that reporters never let the facts stand in the way of good story, has given way to a new variation: Content providers never let the facts stand in the way of their profits.
Does the Globe have any idea just how cheated I (and many readers I've discussed this with) felt after reading Houpt's whinging about the CBC's imaginary advantage? No, it's not okay to slap a misleading headline on a story, as long as you 'fess up to some of the facts in the copy.
He's speaking for the newspaper industry, which profited richly from government-granted monopoly. When the newspaper companies colluded to swap and kill outlets in order to concentrate their market share in 1980, government didn't intervene. (But they did call a Royal Commission. Huzzah.) Newspapers also profit from cultural protection legislation that excludes foreign competitors -- there are no tax benefits for buying ads in publications owned by foreigners. As a nation, we helped these businesses prosper by granting them a walled garden -- at our own expense.
We don't even demand they deliver responsible journalism in exchange, if it isn't profitable. Like all democracies, we also fund a public broadcaster to produce journalism and entertainment that may not lead to fat profits, but is in the public good. CBC TV's brilliant public affairs show, Marketplace, comes to mind. They expose alternative health quacks, dodgy banking practices, and greenwashing marketers among other big advertising businesses that wouldn't want to encourage knowledgeable consumers.
We're citizens -- not just consumers to be mined by the company that employs Houpt. Although, given all the protection we've given newspapers, you can see how they might think it's our role to go on serving them. And how have they repaid Canadians for our largesse? At the Globe it has been with Margaret Wente's well-documented plagiarism, and such scintillating copy as Leah McLaren's column selling her own house.
Good night and good luck
Like all the papers jumping on the bandwagon, I had hoped paywalls would return these businesses to their former fat profits and they would return to employing good writers who did a good faith job of informing and entertaining readers. Sure there are writers in every outlet doing a fine job despite the current corporate culture -- this year Globe and Mail scribes racked up more National Newspaper Award nominations than any other outlet -- but since I never trip the meter on any of the paywalls, I'm guessing they're not running the same volume of good stories as a decade ago.
And the increasing amount of less-than-honest content I encounter while trying to find a worthwhile read has put me off the Globe and Mail permanently.
But if the Forbes analysis is right -- and they have no reason to lie -- we'll see former newspapers morph in nothing more than advertising platforms. Those that maintain journalism with paywalls will do so only until their shareholders squeal and demand they go into the marketing business.
Meanwhile, small indie outlets like the one in which you're reading this, need time to grow before they can fill the role of the big news outlets that were a feature of the mid-20th century media landscape. Those papers, I'm sorry to remind you, took a century to build.
Like I said: if the New York Times' paywall strategy can't return enough cash to satisfy shareholders, it is good news for nobody.
Later this week: Jonathan Sas on another wrinkle in online journalism's search for revenue: 'native advertising'.
© Shannon Rupp. For permission to reprint this article please contact the author: shannon(at)shannonrupp.com.