Chinatown Cooks Through COVID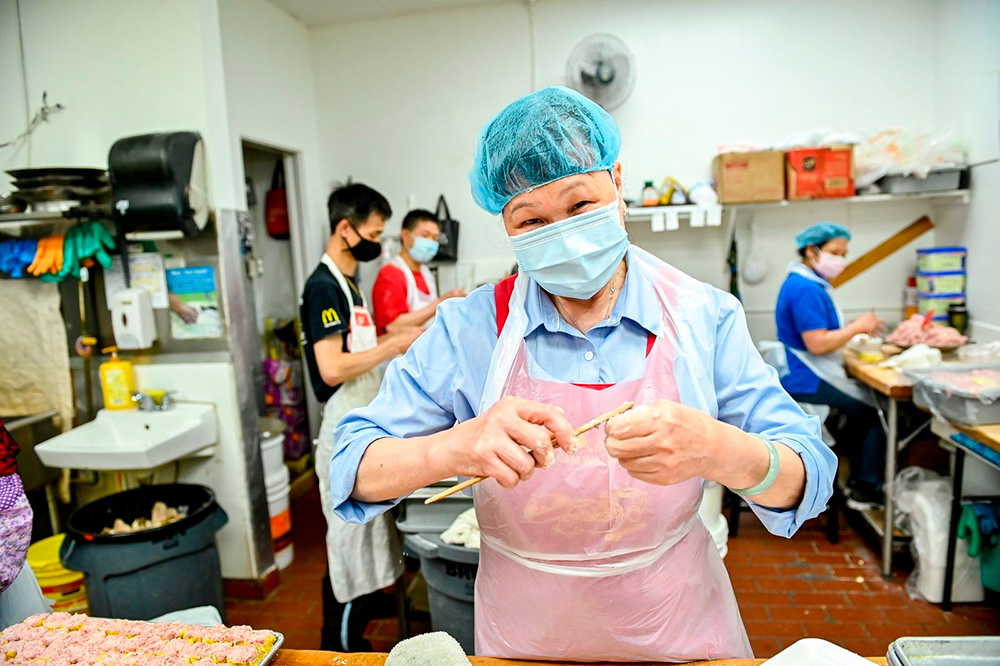 You can't have Chinatown without Chinese food.
On any given day in Vancouver's historic neighbourhood, there's the immigrant senior looking for familiar food. There's the resident from the Downtown Eastside, looking for something hot, affordable and a place to sit.
In the summer, there's the tourist, looking for a bite of culture. And when it's time for re-election, there are politicians like Justin Trudeau, looking for a place to campaign.
But in a pandemic, how are Chinatown's eateries faring without many of these customers?
Tyee reporter Christopher Cheung and photographer Joshua Berson check in with three favourites in the neighbourhood: the cozy classic Gain Wah, the massive 1,000-seat Floata, and dim sum wholesaler Kam Wai.
In This Series


First in a series on cooking through COVID in the Vancouver neighbourhood.


The massive, storied restaurant is doing what it can to keep regulars fed. Part of a series.


Kam Wai's expertly made frozen food is now in high demand. Part of a series on Chinatown cooking through COVID.