The Price of Pregnancy for BC's Marginalized Moms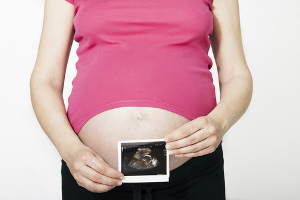 When she learned she was pregnant, reporter Alexandra Samur celebrated -- only to soon find herself sorting through a broad range of choices in her preparation for pregnancy and motherhood. Which prenatal classes to attend? Should she work with a family doctor, OB/GYN or midwife? What about supplements and exercise? And daycare?
Important decisions, all, but not near as challenging as the issues women outside of society's mainstream -- some of whom simply need to know where to find proper health care, or a healthy meal, both for themselves and their newborn.
For this Tyee reader-funded series, Samur looked into the various struggles and stresses confronting British Columbia's vulnerable new mothers, such as those in prison, those who use drugs and alcohol, and those without the benefit of health insurance.
To support her reporting, Samur received a Tyee Fellowship for Investigative Reporting, a $5,000 bursary funded by Tyee readers to pursue a major journalism project in the public interest for British Columbians. Outside of her work for the Tyee, Samur is a Vancouver-based writer, editor, journalism instructor, and a new mother.