A Better Fix for BC's Outdated Water Act
This four-part series by Randy Christensen warns that British Columbia's government is about to miss a "once in a lifetime opportunity" to properly reform the laws governing the use, distribution and conservation of the province's precious and increasingly stressed water supplies. Christensen is a staff lawyer and water policy specialist at Ecojustice, Canada's leading environmental law charity. Randy is also the author of Waterproof, a series of national report cards on Canada's drinking water standards.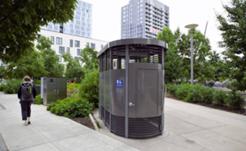 Public washrooms should be plentiful and accessible, says one scholar. And cities that do flush, flourish.