Failure to Launch: A Troubled Transition to Grown-up Life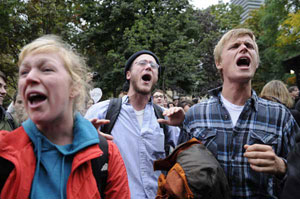 From an outsider looking in, the path from adolescence to adulthood seems obvious. Yet by age 25, many B.C. youth are still floundering, without a high school diploma, without any completed postsecondary, and without a job that will support themselves, let alone a family.
For back-to-school month, The Tyee Solutions Society's Pieta Woolley looks at why the "launch" from adolescence to financially-independent adult is proving so hard for so many -- not just the most vulnerable -- and some ideas about how to help. Will it take a mandatory national service program? A renewed resource economy? Transformation of public education?
This series was produced by Tyee Solutions Society in collaboration with Tides Canada Initiatives (TCI), with funding from the Vancouver Foundation. TCI and the Vancouver Foundation neither influence nor endorse the particular content of TSS' reporting. Other publications wishing to publish this story or other Tyee Solutions Society-produced articles, please see this website for contacts and information.