Who Killed Mom? (Audiobook)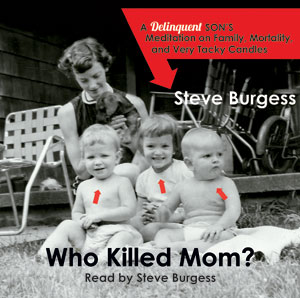 Steve Burgess's book, Who Killed Mom: A Delinquent Son's Meditation on Family, Mortality, and Very Tacky Candles, is a touching family memoir and homage to his late mother. Burgess, a regular contributor to The Tyee, wrote the book in 2011. This year, it's been made into audiobook format and offered here, free of charge, in two-chapter segments.
If you want to set up your system to automatically download these audio files as they are published, do this:
• For those using iTunes, go here: https://itunes.apple.com/ca/podcast/podcasts-from-the-tyee/id557209921?mt=2
• For those using other subscription services, here's the raw RSS feed: http://feeds.feedblitz.com/tyee-podcasts
• And the mobile version of that raw RSS feed: http://m.feedblitz.com/tyee-podcasts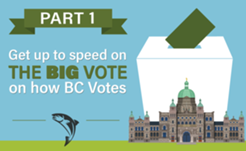 Has the pre-referendum spinning left you dizzy? We'll help you cast an informed ballot.