Behind China's Great Green Wall: Risks and Rewards for Canadian Tech Innovators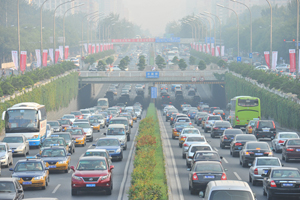 Tyee journalist Geoff Dembicki reports from Beijing and Canada on the burgeoning cleantech market in China and why doing business there presents special risks and rewards for Canadian firms. This series, part of which was co-published by the Toronto Star, was produced with the support of the Asia Pacific Foundation of Canada's media fellowship program.
The series is also part of a larger project, "Canada's Transition to a Better Energy Future," produced by The Tyee in collaboration with Tides Canada Initiatives Society. Funding was provided by Fossil Fuel Development Mitigation Fund of Tides Canada Foundation. All funders sign releases guaranteeing The Tyee full editorial autonomy. Tyee funders and TCI neither influence nor endorse the particular content of Tyee reporting.