Renaissance Man
Renaissance Man is a documentary by East Vancouver's Kai Nagata, Evan Crowe, and Candice Vallantin about Matthew Wadsworth. Wadsworth is a Montreal-based Renaissance lute virtuoso who wants to set a record for motorcycle jumping. He also happens to be blind. More on Kai Nagata, The Tyee's writer-in-residence, here.
In This Series


A blind man wants to set the world record for jumping a motorcycle as a blind man.


In which a blind man nears a record-breaking motorcycle jump and a filmmaker explores the power of 'natural constituencies.'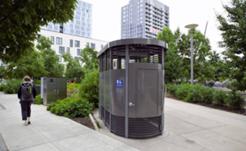 Public washrooms should be plentiful and accessible, says one scholar. And cities that do flush, flourish.