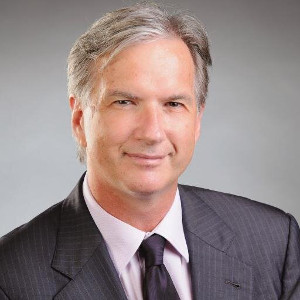 If he becomes mayor on Nov. 15, Kirk LaPointe vows not only to open access to Vancouver city hall for citizens and the media, but shine a light on the corporate and special interests that walk the corridors of power at 12th and Cambie.
LaPointe's promise this week to hire an independent ombudsperson for the city if he leads the NPA to victory wasn't new -- the former CBC ombudsman revealed that idea in mid-August. Yesterday, however, LaPointe said his party would make Vancouver the third Canadian city with a lobbyist registry, after Toronto and Ottawa.
Surrey enacted a lobbyist registry in 2008, but it is limited to those seeking to influence real estate development decisions. The federal government and seven provinces, including B.C., maintain lobbyist registries.
City hall "has not been regulated in the same way at a municipal level," LaPointe said an interview. "It's high time we got ourself going on new practices and measures to essentially reassure the public that the public interest is being exercised here."
Under LaPointe's plan, consultants or in-house lobbyists seeking to influence municipal policy or receive large grants would be required to register online and report all subsequent contact with elected officials and staff. Violators would be subject to fines and penalties. Residents with no interest in a business or organization would not be subject to registration.
"Vision has made absolutely no commitment to transparency in operating government; it has cloaked the city in secrecy," LaPointe said. "It has made it next to impossible for researchers to use FOI law, it has muzzled its public service, and it has a policy of routine withholding of information, and we would change all of that."
Vision focused on campaign finance
Mayor Gregor Robertson's assistant Kevin Quinlan said Robertson was unavailable for an interview. Vision Vancouver Coun. Andrea Reimer said her party's priorities in the 2014 campaign are housing, transit and childcare. While she is mildly interested in a lobbyist registry, she considers campaign finance reform more important for now.
"To me, the outcome that should be desired from a lobbyist registry is increased public confidence in the amount of influence and hopefully non-influence that exists in the political system," Reimer said. "I don't hear the word lobbyist very often from people; I do hear about campaign finance all the time. If we could solve the campaign finance issue, we would hear more about lobbyists."
Campaign finance regulations require provincial amendments, but municipalities are free to enact their own lobbyist registrations, like Surrey did before the 2008 election. There, lobbyists must register within 10 days of agreeing to lobby, but there is no requirement for them to report meetings. The Surrey registry was finally published in April after an FOI request from The Tyee.
No strangers to lobbying
Backroom advisers on both sides of the city's two major parties include past and present provincially registered lobbyists.
Vision Vancouver board member Brittney Kerr is registered to lobby for Target Canada, College of Registered Nurses of B.C. and Uber, the U.S.-based, app-driven taxi alternative. Kerr was registered to lobby for the B.C. Salmon Farmers until July 31.
Vision communications director Marcella Munro's registry listing shows 28 terminated undertakings for a variety of clients, including Chevron, McDonald's and GlaxoSmithKline.
Kerr is a senior consultant and Munro a principal with Earnscliffe Strategy Group, a national lobbying, communications and research firm.
The NPA's strategist and pollster Dimitri Pantazopoulos is registered provincially for eight clients: BFI Canada, Johnson and Johnson, Woodside Energy, Comcast, Postmedia/Glacier Media/Black Press, Languages Canada, Adobe Systems Canada and Liquor Stores NA Ltd.
'Lobbyists bring valuable information'
Elizabeth Denham, the province's lobbyist registrar, called lobbyists a "natural part of the democratic landscape" in a 2013 report. She recommended stricter rules, including the reporting of every meeting. Lobbyists in B.C. need only list who they hope to meet with.
"Politicians and other public servants cannot be expected to know and understand every angle of an issue, and lobbyists bring valuable information and expertise to the decision-making process," she wrote.
Denham said the provincial law does not govern conduct. That is left to the Criminal Code, which covers bribery, fraud and corruption of public officials.
B.C.'s most notorious criminal case involving lobbying was around the BC Rail privatization in 2003. BC Liberal ministerial aides Dave Basi and Bob Virk had their $6-million legal bills paid after they admitted in a 2010 plea bargain that they received cash and a trip to Denver with tickets to a Broncos NFL game from lobbyists in exchange for inside information. Lobbyists Erik Bornmann, Jamie Elmhirst, and Brian Kieran were not charged.