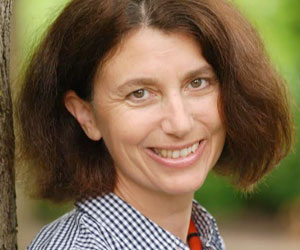 The lawyer for reporter Laura Robinson conceded at the end of John Furlong's B.C. Supreme Court defamation trial June 26 that the former Vancouver Olympics chief executive won the battle in the court of public opinion.
"He excels at the court of public opinion," Bryan Baynham told Justice Catherine Wedge. "My client seeks justice in a court of law."
The two-week trial was the product of Robinson's countersuit filed in January 2014. Furlong claimed on several occasions that she was an activist with a vendetta and a poor journalist. Furlong was first to sue Robinson and the Georgia Straight for defamation in November 2012, two months after Robinson's expose, headlined "John Furlong biography omits secret past in Burns Lake" was published. Robinson's story accused Furlong of inconsistencies in his Patriot Hearts memoir and abuse against his First Nations gym class students at Immaculata elementary.
Furlong dropped his defamation lawsuits against the newspaper in October 2013 and against Robinson in March of this year after three sexual abuse lawsuits by people claiming to be former students never made it to trial.
Robinson's claims
Baynham emphasized how Furlong, rather than scheduling a trial, attacked Robinson's reputation during a public relations campaign in fall 2012 and fall 2013.
Furlong never did retaliate against his accusers, who swore affidavits and were named in Robinson's story.
"The defendant has failed to distinguish between quoting and asserting," Baynham said. "Ms. Robinson did not say Mr. Furlong abused individual students. She quoted others. The people she quoted, those individuals, not her, made the attacks."
Baynham said Robinson properly reported the omissions and inaccuracies in Patriot Hearts and gave Furlong ample opportunities to comment beforehand, but was instead threatened with a lawsuit.
Robinson did not dispute her reporting is critical, Baynham said, but just because she was adversarial does not mean she was unfair. She was simply doing her job to ask difficult questions of a powerful man and report on serious allegations. "The very heart of responsible journalism," he said.
During cross-examination, Baynham grilled Furlong about not mentioning in the book how he came to Canada from Ireland in 1969 as a Catholic missionary; Furlong said his book was a memoir, not an autobiography.
Baynham also established that Furlong returned to Canada as a landed immigrant in 1975, not 1974, something Furlong called "frankly irrelevant." Furlong's arrival in Edmonton has been mentioned in hundreds of speeches before and after the 2010 Games.
"He's described in the book as a born storyteller, he's a great raconteur, but I suggest he doesn't let the facts interfere with a good story," Baynham said.
Furlong had said that a nameless person had demanded money to make the accusatory story go away, leaving the impression that person could be Laura Robinson. Furlong also falsely accused her of making a sexual abuse complaint to the RCMP on behalf of one of his ex-students. Baynham said both acts by Furlong were "motivated by an improper purpose, made with a reckless disregard for the truth, with malice."
Baynham said that to recognize privilege for statements against freelance reporters would be to declare open season for the powerful on reporters working in the public interest. Information in the public interest may never see the light of day.
Furlong's defence
Furlong's lawyer John Hunter called it an "upside down case," and referred to Robinson as a "self-styled journalist" whose incendiary article falsely accused a prominent Canadian of child abuse and racism. He suggested Robinson should not be shocked Furlong fought back the way he did in order to protect his reputation. He argued Furlong, who relied on a qualified privilege defense, was within the law to say what he did without being accurate.
"If you're going to dish it out, better be prepared to take it. That's the principle that is the complete answer to this lawsuit," Hunter said.
Hunter said he was not aware of any similar case in the Commonwealth where a reporter has sued his or her target. He called it a textbook case in favour of qualified privilege.
Hunter said Furlong was allowed to attack the character of the attacker in self-defence, and the law has held that such a style of response "is not going to be measured in nice scales."
Said Hunter: "In this two week trial, there was no evidence that there had been any abuse committed by Mr. Furlong. He denied it, he brought the principal of the school in (court) to say she had never had an incident of abuse... he didn't use the strap."
In his rebuttal, Baynham said the case was about Furlong defaming Robinson.
"My friend said time and again that there was no evidence led about the abuse that was alleged in the Sept. 27, 2012 story. Well there's no evidence led because it was not relevant to the matters at issue in this case."
Wedge said she would provide written reasons "as soon as possible" but did not offer any estimate.