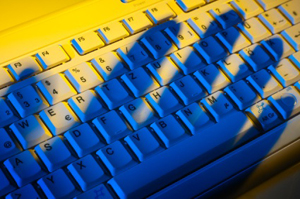 The organization I work for, OpenMedia, has warned about the threat the Canada-EU Trade Agreement, or CETA poses to Internet freedom, and explained why it could be bad for Canadians -- it's a secretive and binding international agreement like the Trans Pacific Partnership (TPP). The Internet freedom community loudly voiced its concern when a portion of the agreement was leaked, indicating that some of the worst Internet restriction provisions of the Anti-Counterfeiting Trade Agreement (ACTA) were being reproduced word for word in the new CETA agreement.
Ahead of the next round of CETA negotiations, La Quadrature du Net, one of the Internet freedom groups that fought against ACTA, has called on members of the European Parliament to "demand full transparency and be ready to reject CETA as they did with ACTA, if any of the anti-Internet, anti-citizens' freedoms provisions remain in the final agreement."
CETA could be signed and sealed sooner than we realize, as Canadian Trade Minister Ed Fast has stated that he expects the negotiations could be concluded by year-end, and that "Canada remains committed to opening up markets wherever it can." But Canadians don't want to be trapped into an ACTA-style agreement that will limit our freedoms. These negotiations must be open and transparent, not hastily put together in secret.
Citizens' pressure is felt
There are strong indications that citizen engagement is making an impact. The pushback against ACTA by the Internet freedom community led to its rejection by the European Parliament in July, and University of Ottawa law professor Michael Geist suggested last week that continued pressure is making negotiators rethink including ACTA copyright provisions in CETA. The lead copyright negotiators said that following the public outcry, "there is now no appetite in Europe for the inclusion of controversial ACTA provisions within the agreement."
The same can be said for the public feeling in Canada. We fought hard to get some of the worst provisions out of our new copyright law, Bill C-11, and international trade agreements like CETA could override all that. However, Geist asked negotiators directly whether CETA would require changes to our current copyright law, and was told that they did not believe changes would be required. This indicates that the ACTA provisions have indeed been removed from CETA, after public pressure.
Our voices are being heard, but it's now more important than ever to keep up the pressure and let our government know that we oppose secretive attempts to lock down the Internet. La Quadrature du Net has called on Members of the European Parliament to condemn the European Commission's attempts to bypass the democratic process, and to demand that the current text of CETA be made public before the next and perhaps-final round of negotiations begins in two weeks. We should similarly remind our government that we need a digital policy that puts citizens first.
Read the leaked portion of CETA here.
Meanwhile, over at the Intl. Telecom Union...
As the International Telecommunication Union's December negotiations move closer, more worrying developments are coming to light. OpenMedia recently posted about some of the main concerns raised by the secretive negotiations, which threaten to change the Internet as we know it.
This week a report by Rohan Samarajiva at LIRNEasia confirmed these concerns. Looking at the "ETNO" proposals, and the more complex and insidious shift in definitions proposed by Egypt on behalf of the Africa Region, Samarajiva explains the potential impact on Internet freedom and on developing countries.
The European Telecommunications Network Operators Association (ETNO) are concerned about the success of online content providers, and are trying make sure they can cash in on that success. Samarajiva explains that the ETNO proposals would designate content providers as "call originators" who would have to pay Big Telecom a rate based on how much bandwidth the content uses.
Content providers like YouTube or Hulu already commercially negotiate the leasing of network capacity from Internet service providers and pay for quality control. However giving this the force of law as the ETNO proposals require "turns the concept into a government-sanctioned leveraging tool operators can use to extract high sums from content providers with no room for negotiation."
The report highlights concerns that have also been raised by the Centre for Democracy and Technology: that the ETNO proposals are particularly harmful to the developing world because accessing content will become more expensive as content providers have to pass these extra costs on to Internet users. Some content providers might choose to simply stop servicing regions with customers that have limited buying power.
Stifling international development
This loss of content could then translate to slowed national economic development, "given the role played by the Internet in supporting these countries' transitions from low-income to middle-income economies." The new costs could also tilt the Internet's level playing field by adding a barrier to market entry that would make it more difficult for start-up services to compete.
Samarajiva's other major concern is with the Africa Region's proposals, which seek to broaden telecommunications definitions to give the ITU and its member states extraordinary regulatory power. Among other things, these proposals could legitimize undemocratic practices like censorship and control over citizens' Internet access, and promote mandatory cross-border information sharing, creating major privacy concerns.
This expansion of the ITU's regulatory power is, at best, unnecessary as the ITU is unsuited to providing technological solutions, and these proposals undercut the efforts of existing multi-stakeholder efforts that promote public-private partnership, and collaboration with technologists, academics, and civil society groups. At worst, these proposals could reverse a trend of Internet expansion in the developing world, and legitimize undemocratic practices.
It's the role users play in Internet governance, not governments and big telecom conglomerates, that should be expanded. We can engage with a citizen-driven alternative to the closed IT process now by signing the Declaration of Internet Freedom and staying engaged as more opportunities to develop it arise.
For more information about the ITU proposals see the CDT ITU resource center and the Access resource center, and their online petition.
At OpenMediaNow, we're keeping a close eye on all these issues, so stay tuned here.