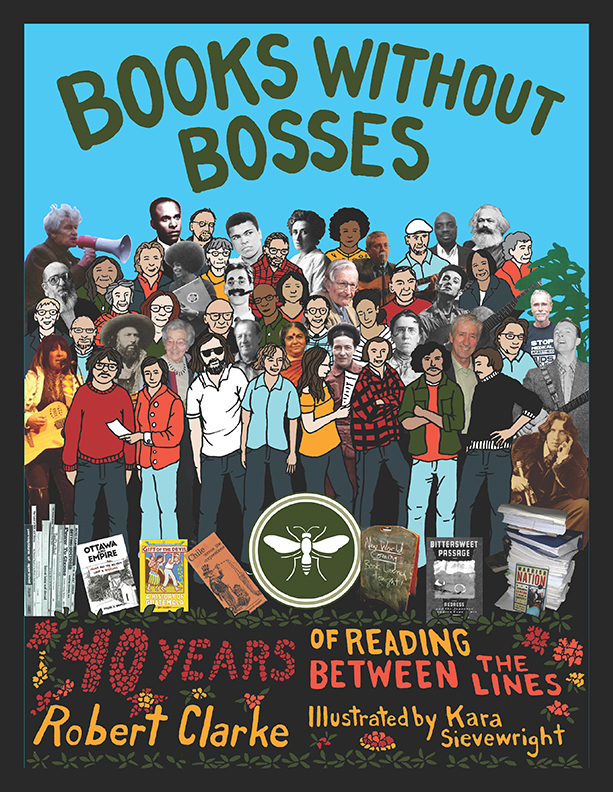 Independent publisher Between the Lines burst onto the publishing scene with smart, hard-hitting titles that tackled the social issues of the day.
Here's the three-part story of how a small, radical press became an authoritative, progressive Canadian publisher, with samples from Between the Lines' graphic history, Books without Bosses. Click here for a chance to win a copy.
This article is part of a Tyee Presents initiative. Tyee Presents is the special section within The Tyee where we highlight contests, events and other initiatives that are either put on by The Tyee or by our select partners. We choose our partners carefully and consciously, to fit with The Tyee's reputation as B.C.'s Home for News, Culture and Solutions. Learn more about Tyee Presents here.
In This Series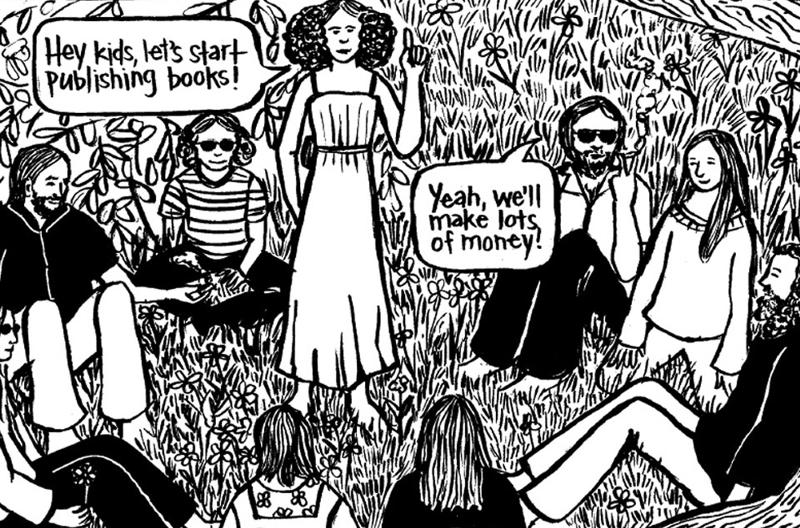 An excerpt from 'Books without Bosses,' a comic book telling of the founding of a legendary independent Canadian publishing house. Part one of a three-part series.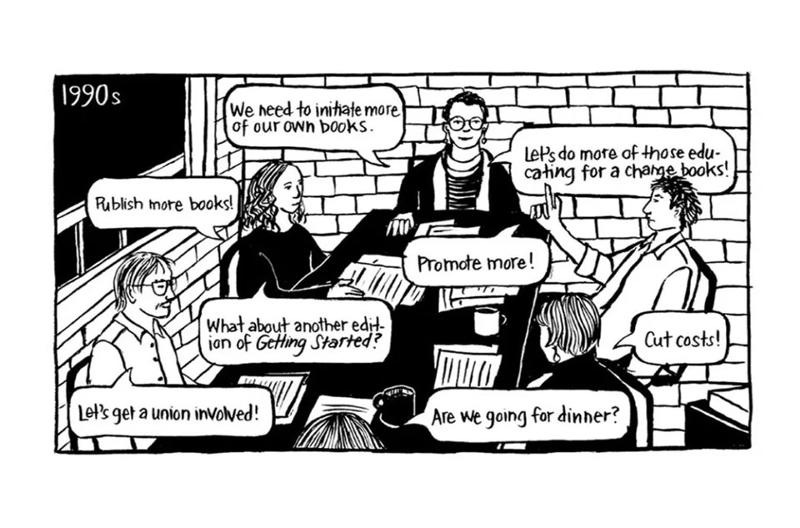 Between the Lines hit hard with books on mining, the environment and conditions for workers.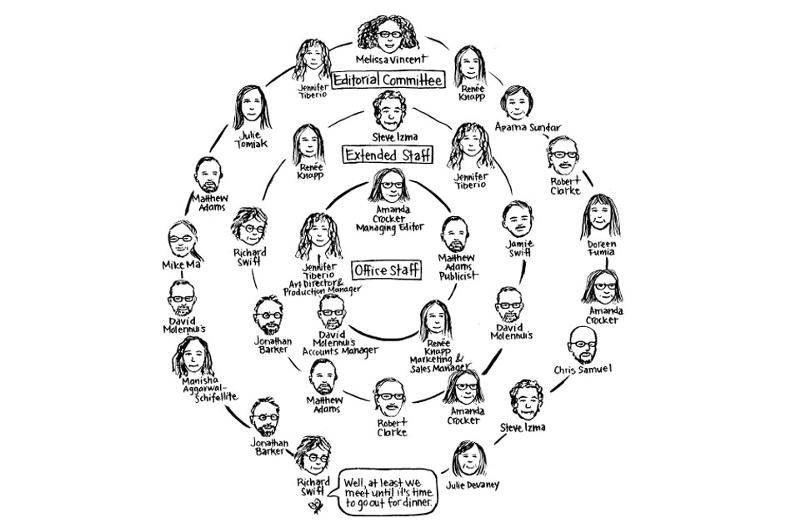 Consensus approach to publishing produces four decades of timely books challenging Canada's status quo.