Kept in Dark by BC's Oil and Gas Commission
Can public count on being put first? Consider the mystery of a small spill last summer.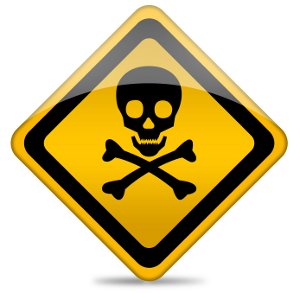 So here's the little that we know about a pipeline break that occurred more than half a year ago and that British Columbia's Oil and Gas Commission (OGC) feels for whatever reasons the public is best kept in the dark about.
The incident occurred on Aug. 19 of last year when a 35-year-old pipeline broke and spilled its poisonous contents onto a nearby property.
In three separate interviews with three different people who have knowledge of the incident and who spoke on an "information only" basis, it was confirmed that whatever was in the liquids that burst from the broken pipeline that day killed at least one cow and sickened other cattle.
The toxic spill occurred just outside the city limits of Fort St. John, near a liquids waste facility, which takes toxic liquids produced by the oil and gas industry and pressure pumps the untreated wastes deep underground for disposal.
Despite the spill involving toxic liquids that were being piped to the disposal well, and the disposal well itself being located close to residences that rely on wells for their drinking water, the OGC disclosed nothing publicly when the spill occurred. Six months later, it has yet to issue a press release on the spill or a single document relating to the incident. Furthermore, no documents will be released, the OGC says, until its "investigation is complete."
Not a big spill
One of the more curious things about the OGC's reticence to speak about the event is that in the grand scheme of things this was a small spill. Just 20 cubic metres or roughly the equivalent of half a tanker truck's contents was involved. Yet when first asked about the event in December, the OGC refused to divulge any details at all, and since that time has provided only three scant paragraphs worth of material. It won't even release a copy of a report it filed with the Ministry of Environment's local offices detailing what occurred and what it ordered the pipeline operator to do to clean up the spill and remediate the private landowner's property.
Which quite naturally begs questions: Why the tight-lipped response? And what does such a response say about where the OGC sees its loyalties lying, as the commission both approves oil and gas company activities and is tasked with ensuring public health and safety and protecting the environment?
A quite reasonable response to the first question is that there may be more going on than just a small spill. Or perhaps the OGC just wants to keep a lid on things given the mounting concerns residents inside and outside the region have with the amounts of water being contaminated by the gas industry in its water- and energy-intensive hydraulic fracturing or "fracking" operations.
Fracking involves the pumping of immense amounts of water deep underground at high pressure. The pumping opens cracks in the surrounding gas-bearing rock allowing the trapped gas to flow out. With more and more fracking activities underway in northeast B.C., there is increased potential for spills such as the one that occurred on Aug. 19.
Here's why.
After a gas well is fracked, much of the water pumped below ground returns to the surface. Such water is by then heavily contaminated with traces of gas, heavy metals, minerals, radiological compounds and chemicals. With up to 600 Olympic swimming pools worth of water used in fracking operations at well pads in northeast B.C., the wastewater that flows back to the surface quickly amounts to a lot of toxic material. If it cannot be reused it is typically destined for "deep well disposal," meaning that it is pumped deep below the earth's surface where, it is hoped, it stays.
Last August's pipeline break involved a pipeline operated by Orefyn Energy Advisors Corp. The contents of whatever was in that pipeline were destined for a disposal well operated by the same company.
What 'produced water' means
In response to written questions, the OGC's manager of communications, Hardy Friedrich, disclosed in an email that "the pipeline, operated by Orefyn" was carrying "produced water." Produced water is water that flows back up out of a gas well after it is drilled and that may or may not be associated with fracking. In this case, Freidrich wrote, the water originated from a "sweet" gas well. Sweet gas wells, as opposed to sour gas wells, produce gas that contains very little if any hydrogen sulphide or H2S, a potentially deadly neurotoxin that has killed or seriously injured gas industry workers in British Columbia and Alberta as well as residents and workers in many jurisdictions where sour gas wells are drilled and their gas leaks or escapes.
Kept in Dark by BC's Oil and Gas Commission: Page 1 of 2
comments powered by

Disqus