Changing the Story on Homelessness: A Series Seeking Solutions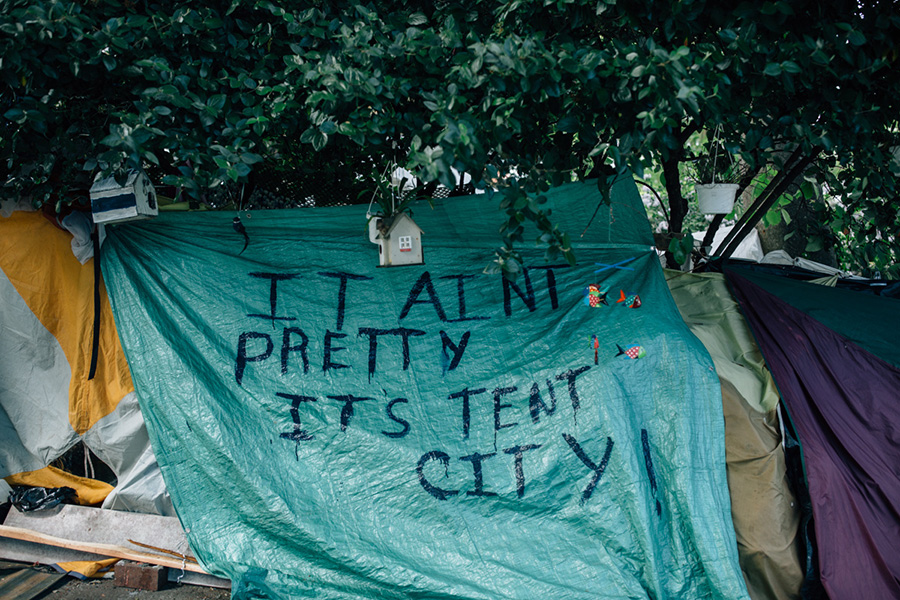 If tonight is an average one, some 200,000 Canadians will be without a place of their own to sleep. That number hasn't changed much in 20 years. With too few beds, short-term shelters overflow into parks and alleys. With no fixed address, those without a home too easily drift toward the margins of society, facing mounting barriers to putting their lives back on a firm footing. But it needn't be this way.
In a unique collaboration, The Tyee and Megaphone Magazine partnered to spend six months looking at ways we could change the familiar story and bring the number of unsheltered Canadians down.
Stefania Seccia, also Megaphone's managing editor, begins her inquiry with a look inside a new way of thinking about so-called "tent cities" — not as eyesores, but as a place where people can be connected with services that may lead them to more permanent shelter. In future reports, she'll meet Canadians who are turning that well-known NIMBY reaction — Not In My Backyard — toward supportive housing on its head; question the assumptions we make about what a "home" needs to look like for someone without one; and introduce a promising tool for keeping vulnerable individuals from losing their place to begin with.