Back When: The Past, Present and Future of Canada's Housing Agency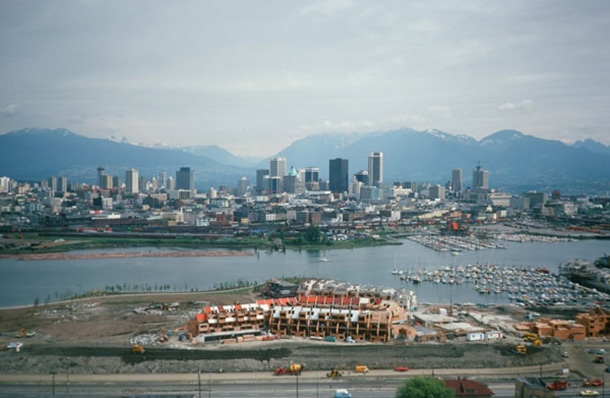 Less than a year after the end of the Second World War, Canada created what later became the Canada Mortgage and Housing Corporation. Over the next four decades, the national institution saw its job as making sure that all Canadians were properly housed. At first, CMHC helped put roofs over the heads of returning Canadian forces in the country's biggest-ever boom in setting up family life. Two decades later, it invented social housing and co-ops in Canada. It demonstrated how housing could be designed to weave entire communities together, in places like Vancouver's South False Creek neighborhood.
CMHC's 'mission statement' still says: "We help Canadians meet their housing needs." But its "core objectives" have shifted. According to its CEO, they are to ensure the stability of Canada's private mortgage lenders against losses from mortgage default.
This special three-part series examines what earlier governments accomplished with the CMHC, why it's been in retreat for three decades, and some things a revived national housing agency could do once again, in a more activist political climate.
This series is produced by Tyee Solutions Society. It was made possible through the support of the Real Estate Foundation of B.C., the Catherine Donnelly Foundation, Vancity Credit Union, the Aboriginal Housing Management Association, the Vancouver Foundation, and in partnership with Columbia Institute. TSS funders neither influence nor endorse the particular content of TSS reporting. Other publications wishing to publish this story or other TSS produced articles, please visit www.tyeesolutions.org for contacts and information.
In This Series


Before it was mainly mortgages, CMHC was about putting people in homes. First in a new series.


Canada's public housing agency, CMHC, has come a long way in 25 years.


It once met needs the market couldn't, or wouldn't. Advocates say it could again. Last in a series.