Call of the Spirit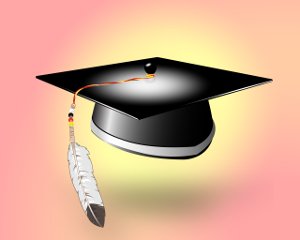 The population of aboriginal people in Canada is growing fast, and is on average 13 years younger than the rest of Canadians. With increasing participation in politics, the economy and mainstream Canadian society, the future could be bright for aboriginal people in Canada for the first time since colonization. But it's also uncertain.
A significant number of Canada's new jobs require a post-secondary education. But both on and off reserves, aboriginal people are significantly outpaced by their non-aboriginal peers in both high school graduation and post-secondary participation rates. The best people to recognize how to reverse these trends are aboriginal people themselves. The Tyee Solutions Society's Katie Hyslop conducted interviews with five aboriginal post-secondary graduates about their educational experiences, asking them, "How would you change post-secondary education to make it a more welcoming and viable option for aboriginal people?"
The result is Call of the Spirit: a series of profiles of Aboriginal post-secondary graduates, beginning with Shawn A-in-chut Atleo, national chief of the Assembly of First Nations.
This series was produced by Tyee Solutions Society in collaboration with Tides Canada Initiatives (TCI), with funding from the Vancouver Foundation. TCI and the Vancouver Foundation neither influence nor endorse the particular content of TSS' reporting. Other publications wishing to publish this story or other Tyee Solutions Society-produced articles, please see this website for contacts and information.