David Black's Refinery Wild Card Gets Wilder
Toss in BC ghost town owner Krishnan Suthanthiran and his newly hired promoter, Terrace's mayor.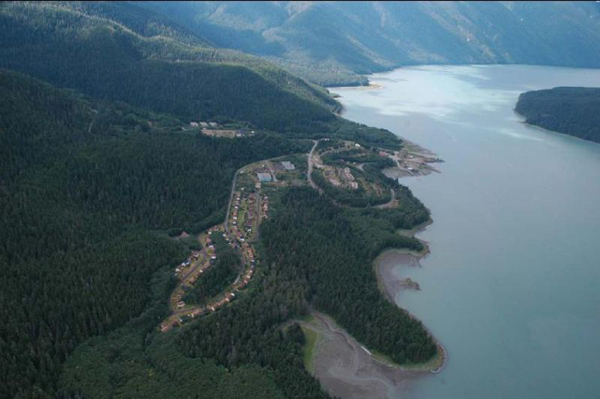 What do cancer technology and newspapers have in common? How about ghost towns and oil refineries? A northern B.C. mayor and China's largest bank?
There's seemingly little shared ground between David Black and Krishnan Suthanthiran. Yet with a provincial election imminent, both are proposing similarly bold, ambitious, and some might say impractical, economic visions for B.C.'s northwest.
Black -- who, as CEO of Victoria-based Black Press Group Ltd., owns more than 100 weekly newspapers across B.C., Alberta and the northwestern U.S. -- wants to build a $25 billion oil refinery in coastal Kitimat.
He has no energy sector experience. The last major oil refinery in North America was built the early 1980s. Interest from Calgary's oil-patch seems to be lacking.
But Black is trumpeting the financing deal he just signed with the Industrial and Commercial Bank of China to help him look for the money he needs. And he has political allies: the B.C. Liberals are featuring him large in their re-election campaign.
"There's a lot of money to be made," Black told The Globe and Mail.
Suthanthiran -- who, as founder and president of Virginia-based Best Medical International Inc., made his fortune selling cancer technology and other medical devices -- wants to build a $30 billion liquefied natural gas project in coastal Kitsault.
He has no energy sector experience. Nor financial backers. And Suthanthiran first planned to develop Kitsault, a ghost town he purchased in 2005, as an eco-tourist resort.
Not anymore. He'd rather talk about the three gas conferences he's exhibited at in Houston, Texas. And Suthanthiran has a political ally in David Pernarowski, the mayor of Terrace, B.C., who was hired to help promote the Kitsault Energy project.
"So far we've seen lots of interest," Suthanthiran told The Tyee.
Black and Suthanthiran are unorthodox thinkers. "They're both certainly working a bit outside of the box," said Pernarowski. In his opinion the two businessmen might actually make good partners.
Pernarowski said he met not long ago with Black to discuss just that. They talked about Suthanthiran's plans for Kitsault, Black's plans for Kitimat, and whether "we [could] connect our visions," he said.
'Someone from space'
Kitsault isn't technically a ghost town. Not in the opinion of Pernarowski. He instead refers to it as "a fully functioning community" -- albeit, one devoid of inhabitants.
The town sits at the head of Alice Arm on B.C.'s north coast, a three and a half hour drive northwest of Terrace along a snaking dirt road.
Its suburban streets, apartment blocks, school buildings, hospital, shopping mall, swimming pool, curling rink and pub were hastily built in 1979 to house workers for the nearby molybdenum mine, as well as their families, about 1000 people total.
When global prices for the precious metal collapsed in 1982, Kitsault was promptly abandoned. A lone caretaker remained, along with vestiges of the town's brief life: yellow shag rugs, stacks of beer mugs, a copy of Maclean's in the hospital waiting room.
"It gives you a funny feeling, like someone from space pulled all the people out," is how Rudy Nielson has described Kitsault. His company, Niho Land & Cattle, put the entire town up for sale in 2004.
Suthanthiran, the Virginia-based healthcare mogul, read about Kitsault one morning while eating breakfast. Intrigued, he dispatched a team to northern B.C., and within four months the town was his: It cost him $5.7 million.
"My reaction was 'Wow, how beautiful,'" Suthanthiran said, recalling his first ever visit to the mountainous old-growth forest of the Kitsault area.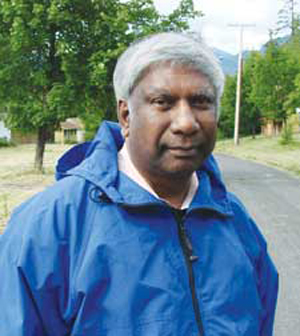 The possibilities for him were limitless. Suthanthiran imagined Kitsault's prefab houses filled with artists, medical researchers, film crews, corporate leaders, single mothers, eco-tourists and patrons of an annual Mahatma Ghandi-inspired arts festival.
"The town," he told The Financial Times in 2007, "will be a platform for me to communicate my dreams and views."
'It's incredible'
Memories of Kitsault remain strong in nearby Terrace. For the past eight years, Suthanthiran's "dreams and views" for the ghost town have been a frequent topic of local conversation.
"Who is this guy from the States who just sight unseen purchases an entire community?" said Pernarowski, the mayor of Terrace. "It's incredible when you think about it."
Kitsault is not cheap to own. It costs Suthanthiran up to $2 million each year to maintain, he said. If the lawns weren't regularly mowed, the town would vanish into the old-growth forest within two decades.
Last January Suthanthiran announced his intention to cash in on B.C. Premier Christy Clark's liquefied natural gas strategy, a central plank of the Liberal election platform. "[It] will probably create more jobs than any other thing I have thought about," he said at the time.
He envisioned pipelines feeding gas to Kitsault from the province's northeast, industrial facilities to freeze and liquefy it, and tankers sailing down Alice Arm, and then out across the Pacific.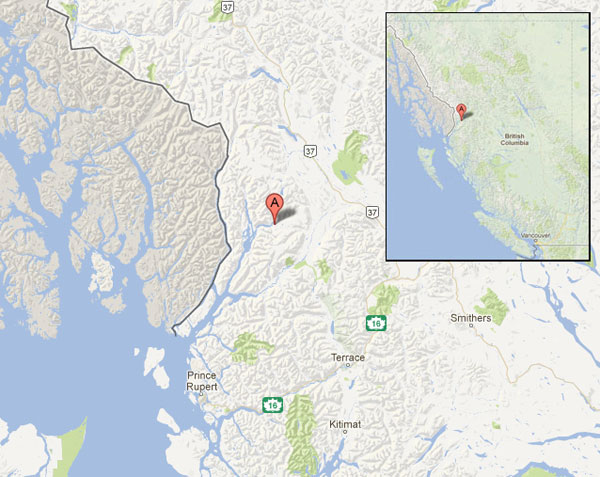 Suthanthiran said he presented his vision to the mayor of Terrace one morning in mid-January, still a bit groggy from an early flight in from Vancouver.
"We had a really good conversation," Pernarowski confirmed. "Two days later, Krish said, 'I've given this some thought, and would you be able to come on board with me?'"
Neither of them have any background in liquefied gas. Pernarowski has yet to actually visit Kitsault. ("I've done a flyover on Google World," he said.) And Kitsault Energy, as the project is known, so far hasn't found any financial backers.
But Suthanthiran remains optimistic. He and Pernarowski initiated "some conversations with potential partners" at the World LNG Conference in Houston last April, he said.
Major industry players haven't ruled the project out.
"If you're interested in developing LNG," Doug Bloom, president of Spectra Energy's Canadian liquefied gas business, told 250 News, "[Kitsault] is potentially a place you could do it -- it could be very suitable."
Still, Suthanthiran is competing against 11 other liquefied gas projects on B.C.'s coast, proposed by some of the planet's biggest oil and gas companies.
At a minimum he manages to stay visible in northwest B.C. "There's at least one truck marked with the Kitsault Energy insignia riding through Terrace," the town's local newspaper recently reported.
'Deep skepticism'
That newspaper, the Terrace Standard, is one of the 100 community weeklies owned by David Black. He's featured prominently in the B.C. election campaign, but not for anything to do with publishing.
His $25 billion proposal to build an oil refinery in coastal Kitimat, first announced last August, fills an entire page of the Liberal platform, along with a photo of the gray-haired newspaperman smiling wide.
"Black's refinery would be, potentially, a tremendous game changer for our children and their children," the platform reads, "providing revenues and economic opportunity for British Columbia."
The last time anybody built a major oil refinery in North America was in 1984 (Shell's Scotford project in Alberta). Black's current proposal has "been met with deep skepticism in the Canadian energy industry," The Globe and Mail recently reported.
Yet Black, like Suthanthiran, prefers to focus on the positive. In March, he informed the B.C. Chamber of Commerce of an imminent financing deal with Oppenheimer Investments Group, covering the full $25 billion cost of his refinery.
A week later the Swiss-based firm's co-founder Samuel Grossman suddenly died.
And Peter Ewart revealed in The Tyee that its website contains "no names, street addresses or phone numbers for company officers or branches, nor any history of the firm."
No matter. Black recently traveled to Beijing, where he announced a new financing deal with China's largest bank, ICBC, deemed in April to be the planet's largest corporation.
He also cites a Mustel poll, which he commissioned in March, suggesting that more than half of British Columbians support his proposal. Still, Black is well aware that oil pipelines in his home province are politically toxic.
"A West Coast refinery would only be feasible if a sustainable method is created to get [Alberta oil sands] bitumen to the refinery," he wrote recently in the National Post.
Could Suthanthiran's ghost town provide that "sustainable" solution?
A 'new concept'?
The mayor of Terrace doesn't think it's out of the question. Pernarowski agrees with Black's assertion that a coastal refinery removes some of the risks involved with shipping oil by tanker.
"If there were a tanker spill, bitumen would be very difficult to clean up because it is heavy enough to sink," Black has argued. "Refined fuels, while damaging, will float and evaporate."
The problem, said Pernarowski, is that Black's proposal "still leaves us with the pipeline that needs to get to the refinery." So what if Black addressed that problem by locating his refinery near the Alberta border, he added, "closer to the actual source of oil"?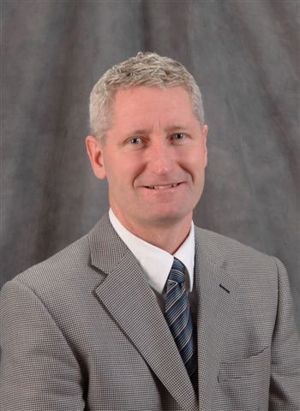 A new pipeline could then send refined fuel directly across Northern B.C. to the closest deepwater port: Kitsault. Penarowski said he and Black discussed the idea not too long ago.
"That's a whole new concept that maybe could be presented to [B.C. communities] and First Nations," the mayor of Terrace said. Of course, he hastened to add, "this is something that we've only been discussing as a backgrounder."
The primary focus for Kitsault Energy right now is liquefied natural gas. And Suthanthiran told The Tyee "any reference to Kitsault and oil would not be an accurate one." (Though he's made such references in the past).
Black himself did not respond to an interview request. "[He] is traveling and unavailable by phone," his executive assistant wrote in an email.
Pernarowski is also doing lots of traveling these days. He's got more conferences to attend, another visit to Houston and a meeting with Fort McMurray's mayor. Sometime soon he hopes to squeeze in a visit to Kitsault -- his first ever.
"The road is still blocked with snow," Pernarowski said. "I'll go as soon as I have access."
comments powered by

Disqus