New Writing Prize Honours Michael Fellman
Award of $1,000 offered for bold, erudite political analysis tied to history.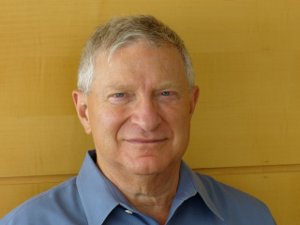 "I disbelieve in heroes, searching as I do to understand the motives and actions of human beings rather than to present stylized paragons of good and evil." - Michael Fellman
A writing prize has been established in honour of Michael Fellman, the noted historian and political commentator who taught for 39 years at Simon Fraser University and contributed regularly to the pages of The Tyee and other publications.
Fellman died in June 2012. An expert researcher unafraid to present provocative conclusions, he wrote a number of acclaimed books about the U.S. Civil War and drew on his historical expertise to place in sharp context current day political events in Canada as well as the U.S.
The Michael Fellman Award has been co-established by the SFU History Department and The Tyee to honour a piece of publicly accessible writing that demonstrates bold thought, clear analysis, and rests on well researched historical understanding.
Entries are invited beginning today, with a deadline of Aug. 1. They should be no longer than 2,500 words. The winner will be selected by a trio of judges: a Tyee editor, an SFU History Department member, and Michael Fellman's partner Santa Aloi.
The winner will be published on The Tyee and all rights belong to the author.
As The Tyee noted upon Michael Fellman's passing, "Michael was a clear-eyed optimist whose years spent unearthing the grim record of America's internecine guerrilla war did not undermine his fundamental faith in reason and humanity. He said that he chose the Civil War as his recurring focus because its archival sources were so rich -- the last uncensored war, he called it -- and because the racial and economic inequalities so powerfully at work then so evidently had not been resolved by that terrible conflict. The wounds linger even today, and so their origins, believed Michael, were in constant need of honest scrutiny."
Michael Fellman's writing for The Tyee ranged from U.S. election coverage to unfolding Canadian politics to deconstruction of Clint Eastwood's films. His Tyee work can be found here.
The Michael Fellman Award is established to encourage others who write with the intelligence, boldness and clarity exemplified by Michael's writing, and to provide such work a wide audience.
To submit an entry for the Michael Fellman Award send the document attached to an email addressed to editor@thetyee. Subject line should read: Submission for Michael Fellman Award.
comments powered by

Disqus