Who Says BC's Election Is a Bore?
There's plenty at stake, say 18 groups who shared their agendas with The Tyee. Add your voice!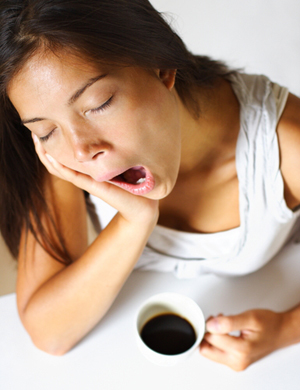 As the writ is signed heralding the start of the provincial election period in British Columbia, some are calling this a less than exciting contest given the sizeable lead held by the NDP. There's more than one way to measure political buzz, though. The prospect of a new government has many groups elbowing each other aside to state their agendas and get candidates on the record before voting day.
The Tyee asked organizations around the province to tell us what in their view is at stake in this contest. Answers flowed in from environmental organizations, business councils, public interest advocates and more. Below are the responses we received.
But before we get to them, a request. We encourage you to join those voices, posting a comment at the end of this article explaining why the outcome of this election matters to you.
What is at stake? Here are 18 perspectives...
A NEW DAY, AND MINISTRY, FOR DIGITAL MEDIA IN BC
Howard Donaldson, president of the Digital Media and Wireless Association of B.C. (DigiBC)
"In the upcoming provincial election, it's important to DigiBC that government is supportive of digital media and understands the importance of these industries to B.C.'s economy.
"To express an accurate and unified voice, we believe there should be a representing ministry for creative and digital media industries.
"Because there is growth and huge opportunities in our industry, we believe it's important that there is level playing field in global markets, which will involve tax incentives to attract jobs, projects and companies." 
FINALLY, SENIORS GET TO BE HEARD
Art Kube, president of the Council of Senior Citizens Organizations of British Columbia
"Between elections, we seniors can lobby, present briefs, make proposals, and advocate for our peers and our families. These efforts are worthwhile. However, it is rare -- no matter how hard we push-for such efforts -- to succeed in changing the mind or direction of an incumbent government.
"Only once every four years do we have the opportunity to really be heard and force a change for the better. That time is upon us now. It is in these four weeks we can put forward the key steps that seniors throughout B.C. have been advocating for a decade. These include practical proposals to fight inequality, help seniors age in place, improve healthcare and promote age-friendly communities.
"We encourage all seniors to examine the position of all the parties that are seeking a mandate to govern our province. On May 14, the decision is ours. Let's send the politicians a message. Let's stick together and use our votes to tell them that seniors are looking for real progress -- not another dismissive pat on the head that suggests B.C. would be better off if we were dead."
JOB GROWTH HANGS IN THE BALANCE
Philip Hochstein, president of the Independent Contractors and Businesses Association of B.C.
"Jobs, paycheques, and government revenues are at stake with an NDP win.
"For more than a decade British Columbians have unleashed the potential of this province through lower taxes and reduced regulations that drive job-creating investments, increased government revenues, and build our shared public infrastructure.
"Higher taxes, increased government regulation, and growth of the public sector under an NDP government will dry up the job creating investments that fuel increased revenues and pay for government services like health care and education.
"That hurts our industry, our economy, and every British Columbian."
GETTING REAL ABOUT WOMEN FACING POVERTY, VIOLENCE
Harsha Walia, project coordinator, Downtown Eastside Women's Centre
"Any provincial government needs to immediately build 10,000 units of quality social housing per year -- which amounts to one per cent of the province's GDP -- and prioritize these units for those living in systemic poverty especially Indigenous women, single mothers, senior women, migrant women, and women with mental health and physical disabilities.
"Root causes of poverty for women such as unlivable social assistance rates, barriers to child care, pay inequity, and forced displacement due to land theft also need to be tackled.
"Finally, the provincial government needs to adopt community-based recommendations on addressing violence against women and press the federal government for an independent national public inquiry on missing and murdered Indigenous women."
OPENING DOORS TO AFFORDABLE HOUSING
Jill Atkey, research director, BC Non-Profit Housing Association
"Affordable housing is a hot topic, and affordability is a key issue in many communities throughout B.C.
"Non-profit housing providers offer more than 55,000 units of affordable, long term rental housing for British Columbians, but waitlists tell us that it's not enough.
"We are looking to the next government to create a provincial housing strategy to meet projected growth in demand for affordable housing, to invest in sustaining our existing stock of affordable housing, and to advocate to the federal government for increased spending on affordable housing.
"We need strong leadership in this area."
REVERSING THE DECLINE OF BC'S MIDDLE CLASS
Jim Sinclair, president of the B.C. Federation of Labour
"This election is about change to build a better B.C.  Whether it is rebuilding an apprenticeship system we can be proud of, supporting students rather than burying them with debt, or curtailing the shipment of raw logs out of this province while unemployment rises, the BC Fed is voting for change.
"Poverty is growing, the middle class is shrinking. Climate change is here, we need to invest in green jobs, not exporting jobs.  We have to change the course of this province for the future starting May 14.
"This is a crucial time, a critical election for this province. That is why the only party that can bring change for the better is Adrian Dix and the NDP."
CHANGING 'THE SPIRAL DOWNWARD' FOR SUPPORT SERVICES
Joel Kaplan, executive director, BC Council for Families
"BC Council for Families is a strong advocate for families. We are a member of the First Call BC Child and Youth Advocacy Coalition.
"They have developed a helpful toolkit which we encourage you to find online and utilize: The 2013 Provincial Election Toolkit: Let's Get Child and Youth Issues on the Political Agenda. It is essential that B.C. change the spiral downward in supports for service delivery to families living in poverty and in the lower middle class. They are truly being squeezed if not crushed by the lack of supports."
"Provincial government has an obligation to change lives and bring people up, not keep people down. We need a party elected that will have a strong commitment to early childhood development; a strong commitment to support in transitions from childhood to youth and adulthood and beyond; a strong commitment to increasing economic equality and will be committed to safe and caring communities."
THIS PROVINCE NEEDS A SOCIAL POLICY FRAMEWORK
Doug Hayman, secretariat, Board Voice Society of B.C.
"The Board Voice Society of B.C. believes that this election provides an opportunity for the province to commit to the development of a Social Policy Framework for B.C.
"Examples in other parts of Canada indicate that a social policy framework can present a clear vision for the future and a roadmap for action across the whole spectrum of social programs.
"It will begin to bring coherency to a very confusing policy landscape, create cost-efficiencies and measurable objectives to determine success. A more coherent and holistic approach to investing in community will also contribute to lower costs in health and corrections."
COMMUNITY FORESTS COULD DRIVE LOCAL ECONOMIES
Jennifer Gunter, executive director, British Columbia Community Forest Association
"We are looking for the provincial government to provide greater support for community-based, small-scale forest sector development.
"Community Forests offer a solution to the complex challenges facing B.C.'s forest sector. As key economic drivers in their communities, B.C.'s community forests are working to generate more jobs and more resilience in rural areas.
"But collectively they still only represent about two percent of the province's annual harvest, and many community forests are currently too small to achieve economies of scale. We are asking provincial candidates to commit to increasing the number and size of community forests, and to invest in diversification, and value-added businesses."
FINDING NEW WAYS TO BOLSTER HEALTH CARE SERVICES
John Bishop, board chair, Positive Living BC
"British Columbia needs a more pragmatic and culturally sensitive approach to dealing with HIV and related social, economic and health issues. Community-based [non-governmental organizations], like Positive Living BC, cannot continue to bear the costly burden of essential HIV support and care services provision if public funding remains at the status quo.
"Well-being among HIV-positive British Columbians depends on more than an individual's adherence to pharmaceutical treatments and regular visits to the doctor. Responsibility for HIV care and prevention must be shared by the Province."
'THE VITAL ROLE COMMUNITY SOCIAL SERVICES PLAY'
Rebecca Ataya, interim executive director, The Federation of Community Social Services of BC
"This election is an opportunity for people to speak out about the vital role that community social services play in the well-being of British Columbians.
"Most of us will use social services at some point in our lives -- the sector works with seniors, children, young families, people with illness, addictions, or disabilities, and anyone else requiring help.
"The sector struggles to meet community needs within current levels of government funding. We need to speak up about the importance of these services or face the continued erosion of the community social services sector."
DISABILITY BENEFITS: REFORM IS LONG OVERDUE
Jane Dyson, executive director, BC Coalition of People with Disabilities
"BC Coalition of People with Disabilities (BCCPD) assists hundreds of people with disabilities every year to access disability benefits and medical goods and services. Many of the people we help are homeless or at risk of being homeless. The tragic reality is that for many people in B.C. having a disability means living in poverty.
"The BCCPD in partnership with four other community organizations is calling for an increase to disability benefits from $900 - $1,200 a month, the indexing of disability benefits and the establishment of a shelter assistance program so that people with disabilities living on low incomes have better access to affordable housing.
"Here's a link to the paper we've written in partnership with Inclusion BC (formerly BC Association for Community Living), Canadian Mental Health Association - (B.C. Division), Community Legal Assistance Society (CLAS) and the Social Planning and Research Council of BC (SPARC)."
TURNING THE CORNER ON MAKING BC BUSINESS MORE COMPETITIVE
Greg D'Avignon, president and CEO, Business Council of British Columbia
"The most important issue facing the province is our ability to be globally competitive and maximize the benefits of our human and natural resources. Unfortunately B.C. is increasingly uncompetitive.
"If this continues, we will be unable to improve healthcare, advance our education system or generate a stronger sense of shared prosperity. We need smarter tax systems, improved educational outcomes and modern regulatory processes that attract investment.
"By growing the economy, small businesses will get bigger, larger businesses will grow high-paying jobs, enabling our communities to reach their full potential.  When we are competitive, we are more collaborative, we grow the economy and we see more British Columbians participating in the benefits."
A NEW ERA FOR TEACHER RELATIONS AND EDUCATION FUNDING
Susan Lambert, president, BC Teachers' Federation
"I have two grandsons, and the eldest is entering school next year. Personally, I hope the public education system will have the resources it needs to give him what he needs. I want him to come home from school happy and excited to return the next day to learn more. That's what teachers want for every child.
"BCTF members hope this election brings a government with a new commitment to fund public education adequately. The system is currently struggling to meet students' needs, and teachers hope that will change. They also hope for a more positive relationship with a government that values and respects the work they do."
ON STUDENTS' LISTS: MORE FUNDING, MORE TRANSIT, LOWER TUITION
Katie Marocchi, chairperson, Canadian Federation of Students B.C.
"Post-secondary students in British Columbia are calling for a government that will prioritize post-secondary education and student issues.
"Students demand more funding to post-secondary institutions, reductions in tuition fees, the elimination of interest on student loans, and the implementation of a needs-based grants program.
"Rock the Vote BC is a campaign created by students that focuses on voter registration and engagement. Tuition fees have increased over 100% in the last decade, pipelines and tankers put our coastlines in jeopardy, and we need better access to timely and safe public transit.
"In the upcoming provincial election, students will be looking for a government that will address these issues."
SENDING A SIGNAL ON PRIVATIZING HEALTHCARE
Rachel Tutte, co-chair of the BC Health Coalition
"Two questions are central in the B.C. election. Do we want to continue down the path of healthcare privatization, where care is available only to those who can afford it? Or do we want to strengthen our public system to ensure healthcare is there when needed for all of us?
"Over the past decade, B.C. has become ground zero for private, for-profit surgical facilities. For-profit care is more costly and poses a greater risk to patients than public care, and leads to a smaller public system.
"Also, seniors' services are fragmented. Cuts and privatization have increased the use of the most expensive parts of the health care system and made it difficult to meet seniors' needs.
"Vote for the candidate who supports public solutions to address the health care challenges we face!"
PIPELINE DEBATE PUTS BC'S ELECTION ON HARPER'S RADAR
Ben West, campaign director, ForestEthics Advocacy
"Are you fed up with Stephen Harper weakening environmental laws and undermining democracy to support pipeline projects while the B.C. government does nothing? Are you wondering how many oil industry accidents we need to see before our provincial government stands up and say no to Enbridge and Kinder Morgan?
"This provincial election is an opportunity for us all to say enough is enough!
"The NDP has pledged to take back control of the pipeline approval process and to stop Enbridge. That's a great start. This election, let's say no to these pipelines and say yes to a healthier, safer B.C. and green jobs alternatives we can all be proud of.
NOW'S THE MOMENT TO COMBAT 'ENERGY POVERTY'
Leigha Worth, executive director of the BC Public Interest Advocacy Centre
"The BC Public Interest Advocacy Centre's clients are among our province's most economically and socially vulnerable. They are those most likely to live in poverty, suffer systemic oppression and experience energy poverty -- when household energy costs become unsustainable.
"B.C.'s energy future is in crisis: the need to address climate change and our utilities' aging infrastructure have combined to dramatically increase rates. But ill-considered energy policies have contributed to the increases and the worst is yet to come.
"We hope this election will result in a game-changing shift: we want government to consult meaningfully with customers, environmentalists, and this province's First Nations to avoid the expensive and socially irresponsible gaffs of recent years. The utilities and their regulator must be free to operate without extensive government interference.
"We need a regime that will get behind rate-mitigation strategies, cost-effective energy efficiency programs, and environmentally and fiscally responsible policies and goals. Improving the economic conditions of B.C.'s poorest residents by raising income assistance rates and minimum wage, combined with life-line energy rates, would also help to reduce energy poverty and ensure access for all to one of B.C.'s greatest assets."
comments powered by

Disqus