Landfill Lobby Trashed Waste-to-Energy Plan
Cache Creek owners argued to province that recycling garbage is more green than burning it, and saves jobs.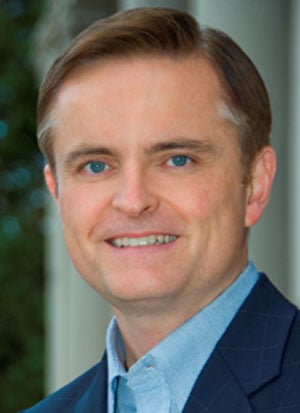 Long before Metro Vancouver submitted a waste management plan to the provincial government earlier this month, the owners of a landfill near Cache Creek were making sure ministers were hearing the case against incinerating garbage.
"Waste-to-energy (WTE) incineration of one tonne of municipal waste recovers the energy value of one barrel of oil; but recycling a tonne of municipal waste saves the energy value of four barrels of oil," wrote Belkorp Environmental Services Inc. president Ted Rattray in a Dec. 23, 2009 letter to Blair Lekstrom, then energy, mines and petroleum resources minister.
Belkorp has a strong interest in garbage continuing to the dump, rather than being used to produce energy. The company owns and operates the landfill at Cache Creek, which at the time of Rattray's letter was getting full and was slated to close.
Former finance minister Gary Collins is a senior vice president at parent company Belkorp Industries Inc., and Premier Gordon Campbell's former deputy premier, Ken Dobell, is registered to lobby for the company on solid waste management.
(It should be pointed out that waste-to-energy proponents reportedly include Francesco Aquilini, whose companies have made significant donations to the BC Liberals.)
As recently as August, according to a summary from the registrar of lobbyists, Dobell was lobbying the office of the premier and three ministries on Belkorp's behalf "to encourage the development of a policy to guarantee the continued operation of Cache Creek Landfill as a major regional disposal facility."
The government has already approved expanding the landfill, giving it enough space to keep taking Metro Vancouver's garbage for 25 more years, but Belkorp's strategy appears to also involve sidelining Vancouver's other options.
Landfill owner against incineration
"Metro Vancouver is pursuing (waste-to-energy) on an aggressive timeline, without fully addressing significant community concerns, economic and technical concerns," Rattray wrote in his letter to Lekstrom last December, released to The Tyee in response to a freedom of information request.
In particular, he said, there needed to be a discussion of the risk posed to air quality in the region. "We would like to note that there is increasing concern about the health impacts of ultra fine particles, sometimes referred to as nanoparticles, an air pollutant emitted in significant volumes from incinerators," he said.
Rattray wrote that his letter was in response to comments Lekstrom had made to the Zero Waste B.C. website. "We are... most concerned about your statement with respect to the 'benefits' of WTE relative to landfills. You cite the requirement for less land, a reduced potential for water contamination, and lower production of greenhouse gases (GHG)."
KEEPING GARBAGE KEEPS JOBS: PENNER
A B.C. government move to ban the export of garbage appears to have been motivated as a way to avoid losing jobs to Washington state.
The August 2009 throne speech promised that the government would ban the export of B.C.'s garbage and landfill waste, as Metro Vancouver was then considering doing.
More than a year earlier, Environment Minister Barry Penner had mentioned the matter to Belkorp Industries Inc. chairman and CEO Stuart Belkin in a letter released to The Tyee in response to a freedom of information request. A Belkorp company owns and operates a landfill at Cache Creek.
"Mayor Lois Jackson has stated that, as an interim measure, Metro Vancouver will seek provincial authorization to export waste to Washington State," Penner wrote in the April 14, 2008 letter. "The export of waste would mean the loss of B.C. jobs and, as such, is not necessarily the preferred option."
In January, Penner announced he'd approved a 42-hectare expansion to the Cache Creek landfill. -- A.M.
He addressed each of those issues separately. Landfills are subject to provincial regulation to control emissions and water contamination, he said. "Despite extensive investigation, water contamination has not been identified at the Cache Creek landfill."
As for greenhouse gases, he wrote, "A well-operated landfill will produce less GHG than waste-to-energy if the storage of carbon in a landfill is accounted for, as is best practice."
Burning garbage releases more of the gases that contribute to global warming, Rattray wrote. "Along with eliminating valuable materials from the production cycles, WTE converts materials to carbon emissions immediately, at a time when the province's objective is to reduce GHG emissions."
He also noted that keeping the Cache Creek landfill operating would keep needed employment in the Interior town.
Two weeks after Rattray sent his letter, Environment Minister Barry Penner announced he'd approved adding 42 hectares to the dump, extending its life for up to 25 more years.
Province OK with both options
A month later, on Feb. 9, 2010, Lekstrom sent a letter responding to Rattray. While he supported the landfill, he also said well-regulated incinerators were an option.
In April 2009, the province had passed new standards limiting small particulates and "these air quality targets will be taken into account in the consideration of waste discharge permit applications for any new WTE facilities," he wrote.
Lekstrom also countered Rattray's claim that landfills were better for limiting greenhouse gas emissions from municipal solid waste. "The GHG emission impacts from WTE treatment of MSW, compared to disposal in landfills, is a complicated issue," he wrote. "There are a number of analyses of the issue with a wide range of results."
So far, neither appeared to have an advantage, he said. "As work on this issue progresses, it has become apparent that WTE likely does not realize a large GHG emissions advantage over landfills." Any new incinerator would be required to produce zero net GHG emissions, he said.
In the end, he stated support for both incinerators and the Cache Creek landfill.
"The Province's approval on Jan. 6, 2010 of a further extension of the Cache Creek Landfill makes the long-term disposal of Metro Vancouver's waste in a well-designed and extensively monitored landfill a viable alternative to the construction of additional WTE facilities," he wrote.
But his government was also open to incinerators. "The Province considers WTE to be a viable waste disposal option for MSW." Both incinerators and landfills are subject to "appropriate environmental safeguards and monitoring," he noted.
Metro Vancouver has a $30-million-a-year contract to send garbage to Cache Creek until 2016.
On September 1, it submitted a solid waste management plan to the province that found "some kind of waste-to-energy technology was the clear winner and most sustainable option for waste disposal."
Penner has said a decision will take a while so ministry officials can go through the 5,000 pages Metro Vancouver submitted.
comments powered by

Disqus