'Working Alone' Safeguards Slide
Outraged father of 'gas and dash' victim says officials eroded 'Grant's Law.'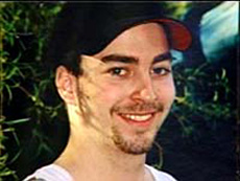 *Story updated at 4 p.m., Mar. 9, 2009.
Doug DePatie is angry. In 2005, a drunken teenager in a stolen car killed his son, Grant, dragging the young man seven kilometres beneath a speeding vehicle after Grant tried to stop a "gas and dash" fuel theft at the station where he was working.
Now, says the still-grieving father, the provincial government and WorkSafeBC are stalling and weakening promised worker safety reforms inspired by Grant's death.
"The government is just catering to businessmen," DePatie said. "Employers weren't doing anything to prevent gas-and-dash crime, or the dangers it posed to people like Grant working alone overnight. We need even stronger laws, not weaker."
For two years after his violent death, Grant's father and grandfather campaigned with their unions and the B.C. Federation of Labour to get new WorkSafeBC regulations adopted. Doug DePatie belongs to local 170 of the Plumbers and Pipefitters and Grant's grandfather, Chet Crellin, is a retired member of Teamsters local 213.
'Grant's Law' was hailed by labour minister
The hope was that the regulations would help protect other young workers from dying the way Grant did. In 2007, regulations were announced as "Grant's Law," and hailed as a victory for the family and for worker safety in B.C.
The province's then labour minister, Olga Ilich, told her Canadian colleagues at a cross-country meeting of labour ministers that the new regulations demonstrated how governments could make workplaces safer.
"This is something I would like to see all provinces consider along with more and better safety training for young workers," said Ilich. "Grant's Law will help to protect gas station workers and give them a sense of security."
Ilich, now a backbench MLA who has indicated she will not run in the next election, told The Tyee that she had asked WorkSafeBC to look into implementing the pre-payment system for gas that eventually became known as Grant's Law.
Ilich said that additional regulations calling for physical barriers between night workers and customers grew out of a public hearing process conducted by WorkSafeBC and that these additional regulations were often viewed as part of the Grant's Law package, both by those who approved and by those who criticized the changes.
But now, two years later, the timeline for implementing regulations has been extended until 2010. And the time during the night shift that workers are to be protected by the regulations has been reduced, DePatie told The Tyee.
'Grant's Law remains unchanged': WorkSafeBC
Donna Freeman, who speaks for WorkSafeBC, told The Tyee that DePatie is wrong if he thinks Grant's Law is being weakened. She said that the only part of the new working alone regulations that was called Grant's Law in government releases, the requirement that customers pre-pay for gas on round the clock basis, remains unchanged.
Freeman acknowledged that other planned safety requirements for workers alone at night had been changed or deferred. The span of time defined as night work has been shortened by an hour. And the deadline is being extended for employers to provide either a barrier between clerks and customers or a team of two or more workers for night work.
Freeman insisted that these changes could not be viewed as changes to Grant's Law itself.
"Grant's Law remains unchanged. We did change some other provisions but we consider this minor. It is not unusual for WorkSafe to amend proposed regulations as we get feedback from stakeholders. This is just business at usual. There was no connection between the requirement for physical barriers and Grant's Law," she said.
"I am appalled she would say such a thing," Doug DePatie told The Tyee. "The new rules on working alone and physical barriers were part of the response to Grant's death. They might not technically be called Grant's Law, but they were related."
B.C. Federation of Labour president Jim Sinclair agrees.
"It is disingenuous to suggest the DePatie's were only fighting for pay at the pump," he told The Tyee. "They wanted safety for night workers, and Doug DePatie is right in what he is saying."
'Companies hijacked process': BCFed's Sinclair
Sinclair said rollbacks in protection for workers alone at night reflect the power of big business.
"The companies have hijacked the process," he said, "and the WorkSafe board let them."
Representatives of the companies that operate private liquor stores in B.C. were among the stakeholders who objected to the definition of night hours and the regulatory requirement that they provide a physical barrier between clerks working alone late at night and customers.
A delegation from the Alliance of Beverage Licensees, the lobby group for the province's private liquor store owners, met with WorkSafeBC head David Anderson in early 2008 to argue that their stores, which are allowed to open until 11 p.m., should not be covered by the new safety regulations, which defined night work as beginning at 10 p.m.
After that meeting, WorkSafeBC changed the hours covered by the new safety rules so that the starting time for the regulatory protection fell after the liquor stores close at 11 p.m.
In a related move, WorkSafe will allow retailers another year before they have to erect barriers in outlets where clerks worked alone overnight, or else hire a second worker for the overnight shift. The new deadline is 2010.
Kim Haakstad, the executive director of the Alliance of Beverage Licensees (ABLE) was part of that group's delegation that met with WorkSafeBC president David Anderson in April of 2008 to lobby for changes in the working alone regulations, Donna Freeman said.
Liquor lobby's ties to BC Liberals
Haakstad, before she went to work for ABLE, worked in several provincial ministries under the Campbell government and ran the Vancouver offices of the federal Liberal party. Haakstad told The Tyee her group meets regularly with WorkSafeBC and will continue to do so. She added that she sat as a member of the barrier design working group set up by WorkSafeBC.
"At these meetings, I expressed concerns on behalf of our members, particularly those operating in small and rural communities, that the new regulation put an unfair burden on the smallest employers and created an advantage for those larger operations that have more than one person closing at night. It would mean one business would be forced to close at 10 p.m., while another in the same community could remain open until 11 p.m. causing, what many fear, a permanent loss of previously loyal customers. We also wrote a letter expressing this concern to the president of WorkSafe and shared that with our members," Haakstad told The Tyee by e-mail.
No representatives of organized labour were included in the barrier design committee Haakstad refers to above. Other members of the committee were the Retail Safety Association, Retail B.C., Retail Council of Canada, the (then) Western Canadian Convenience Store Association, Shell, Esso, PetroCan, 7-11 and Mac's.
WorkSafeBC's Donna Freeman told The Tyee by e-mail that only retailers were represented on the committee because, as employers, they would be responsible for implementing any required changes in their stores.
What role did premier play?
Haakstad's history working with the Campbell Liberals before heading up a retail alcohol business umbrella group is part of a larger pattern of relationships between the province's current governing party and the private liquor stores.
Gary Collins, a former finance minister and cabinet heavyweight in the Campbell government, who resigned late in 2004, took a position in 2006 on the board of Liquor Stores GP, an important player in liquor retailing in B.C. In 2007, his firm donated $11,000 to BC Liberal campaign coffers, while Haakstad's ABLE gave the BC Liberals $18,000 that year.
The Elections BC website does not yet include a report on 2008 political donations, and ABLE's Haakstad did not respond to Tyee questions about how much her group gave the BC Liberals last year.
She also did not answer questions about whether her organization had communicated with the premier's office to ask for help in obtaining changes in WorkSafeBC regulations.
Changes to government regulations that seem to respond to interests close to the governing party often evoke cynical speculation about political influence on decision making. WorkSafe's Freeman, however, told The Tyee by e-mail:
"I have been able to confirm that no one at WorkSafeBC received any direction or request either from the Premier's office or the Ministry of Labour with regard to the proposed change (the one hour issue) to the Regulation which is to be heard at a public hearing in June later this spring." The Premier's press secretary, Bridgette Anderson, also indicated that there had been no communication from the premier's office to WorkSafeBC about the working alone regulation changes.
DePatie vows to keep up fight
While the change in hours on the working-alone regulations are already in effect, a final decision depends upon public hearings on the amended hours set to occur this spring. Doug DePatie told The Tyee that he means to be at those hearings.
"Grant wasn't the first or the last worker to die because of lax safety regulations. We accepted the 10 p.m. to 6 a.m. hours because we had nothing before. Now they want to water the protection down even further.
"We shouldn't be backstepping on this stuff. Safety should be the bottom line, not profits," said DePatie. "Our family members are collateral damage, and not enough is being done to protect workers."
Related Tyee stories:
comments powered by

Disqus