Empty Field of Dreams
After a spectacular strikeout, why you won't be see the Canadian Baseball League this spring. And what's next up, maybe.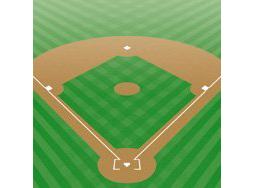 Launching a Made in Canada pro baseball circuit seemed like a pretty good idea this time last year.
Sprung from the fertile mind of Brooklyn-born entrepreneur Tony Riviera, the plan was to create an
independent Canadian Baseball League. So alluring was the hype that one of the premier's appointees to the B.C. Progress Board invested millions of his own money in the scheme.
Canadians turning out in droves to watch Canadians playing baseball in Canadian parks and being paid in Canadian dollars…
Nice dream.
They tried to build it.
Too bad almost no one would come.
At first there were reasons to cheer. Sure, Canada's baseball talent pool has its limits. But the CBL would supplement the eight team rosters with overlooked minor leaguers, collegiate players and aspiring "baseballistas" from Latin America and Japan.
Riviera was able to convince Ferguson Jenkins, Canada's only member of the Baseball Hall of Fame, to
be CBL Commissioner, even naming the league trophy the Jenkins Cup in his honour.
Joining Jenkins was John Haar, another stalwart of the Canadian baseball scene. Haar, the former head coach of the national team and the National Baseball Institute, was recruited to head up baseball operations and use his extensive contacts on both sides of the border to attract quality players and coaches to the CBL.
Those fickle baseball gods
By almost eliminating expenses in American dollars, Riviera and his financial cohorts were intent on cobbling together the baseball equivalent of the Canadian Football League.
The CBL would be a single-entity owned league, decisions centralized in the downtown Vancouver head office. The league would look after signing all on-field personnel, promote and coordinate all marketing and sponsorship, and pare costs to a minimum by a combination of economies of scale and cookie cutter operations across the league's eight franchises.
After pushing back the start date by a year to May 2003, the league was ready to step to the plate. Players were signed, ballpark leases finalized and Riviera even managed to pull off a national TV coup, buying time on The Score for a series of weekly Sunday night telecasts, including the mid-season all-star game and the Jenkins Cup, a championship best of seven series in late September.
The baseball gods were smiling on opening night, a near-capacity crowd in excess of 5,000 packing sun-drenched Labatt Park in London, Ontario, where baseball history stretches back over 130 years.
The Snowbirds corkscrewed overhead. Michael Burgess belted out the national anthem. Ferguson Jenkins tossed a near perfect pitch to home plate to inaugurate play. League officials beamed as the dream of a homegrown baseball league with the True North family entertainment brand took its first swings.
For one night at least, Riviera could tout his vision as real. In fact, former Yahoo.com president and COO Jeff Mallett had recently bought in, injecting enough capital, it was hoped, to see the league through its growing pains.
Vancouver-born and Victoria-raised, Mallett made a fortune through Yahoo and is an appointee to B.C.
Premier Gordon Campbell's B.C. Progress Board, charged with measuring the overall well being of the province. Mallett, a minority equity partner in the San Francisco Giants, was convinced the CBL concept had potential to be a financial home run.
Then came the big whiffs, one after another.
Short on fannies
The business plan assumed crowds in the 1,500 to 2,000 range. But early season attendance, especially in eastern Canada, was much more sparse, and too often rain soaked.
Riviera's new baseball empire began flying apart like Sammy Sousa's corked bat.
Barely a month into the season, the CBL had sent five of its eight general managers packing.
Pat of the reason is that, charged with selling the CBL on a local market-by-market basis, the GMs were
hard-pressed to get the league's message out. Team specific marketing was an afterthought at best and almost non-existent. The centralized league office had by and large overlooking the need to sell the game on a local basis.
For Miles Wolff, the former owner of the Durham Bulls (Yes those Bulls of Bull Durham movie fame) and currently the chief cook and bottle washer of the Quebec Capitales and commissioner of two rival independent leagues, the CBL mistakes were there to see from the outset.
"The sports landscape is littered with failed leagues who refuse to focus on the business side of baseball and choose to expend most of their energies on what goes on between the lines, instead of outside of them," says Wolff. Marketing has to be "job one" he says, and the bottom line is "putting fannies in seats".
Rushing to make opening day, the CBL muffed a few choices of venues. Take the gamble in Montreal, for example. Hoping to capitalize on the rumoured exit of the Expos, Riviera was determined to fill that city's impending baseball void, even if he didn't have a ballpark deal himself. Result: the new Montreal Royales became road warrior vagabonds of the CBL with no home to call their own.
Even those teams with a home ballpark were on shaky ground. In many instances, CBL demands pushed city officials beyond their comfort zones, fraying feeling among key potential allies.
Unplugging Baseball Night in Canada
When it came to the critical weekly national telecasts, the CBL was only able to attract two sponsors, Via
Rail and Pepsi, and advertising dollars were minimal. Via's deal was mainly in the form of a trade-out. The CBL gave VIA exposure on billboards and in TV ads; in return, Via handled some league travel.
Pepsi-Cola was a source of serious cash, its presence extending beyond TV to include in-stadium signage, the CBL web-site and any game day programs and promotions. All in, the deal was pegged in the low six figures. But that wasn't enough to cover the cost of mounting and promoting the telecasts. The CBL pulled the plug on its weekly Baseball Night in Canada telecasts barely six weeks into the season.
Like a nightmare slump after a hot spring training, the CBL's first and last season just kept getting worse.
Radio coverage, staple of minor league baseball, was minimal. Natural alliances - little leagues, softball associations, slo-pitch and beer leagues - were almost completely ignored. The clubs did little print advertising and paid few promotional dollars to extend their presence into local community and school/youth groups.
Meanwhile, each team found itself criss-crossing the country four times within a three-month span. Travel costs grew like Jose Canseco's steroidal biceps. And then the teams stayed home, fans didn't seem to
warm to their Latino-centric rosters.
Only Victoria was able to meet gate targets, drawing a league leading 1,700 per game. Compare that average attendance to Calgary's 1,000, Kelowna's 600, Niagra's 200.
By mid-July, Mallett had had enough. The man paying the bills shut down operations after the inaugural All Star game in Calgary. What was supposed to be a mid-season CBL celebration turned into a farewell wake.
"While we had enough funds to get out of the gate", Mallett said at the time, "our limited fan base did not support the longer term. Am I disappointed? Of course. Can we resurface next year? That will depend
on a number of factors including a major restructuring in the CBL concept and replacing many of the principals running the league on a day to day basis."
Here comes another pitch
By the fall, having lost upwards of $4 million, Mallett had shifted his focus to other ventures.
In October, the CBL's liquidators put the league's "assets" (team uniforms and equipment, furniture and
memorabilia) on the auction block. The mighty notion of a CBL had struck out.
For a while, Riviera threatened legal action against Mallett, but the league's earliest and most vigorous promoter has dropped such talk and disappeared from view.
Still, some dreams die hard, no matter how barren the field in the hard light of day.
Robert Seaman, former director of sales for the CBL and three other principals are currently trying to cobble together interest and financing for a Western Canadian baseball league in B.C and Alberta. The hope is to launch an eight-team development circuit next summer.
Brian Schecter puddlesbri@aol.com is a writer and consultant with a focus on media and marketing. He
lives in Vancouver.
comments powered by

Disqus