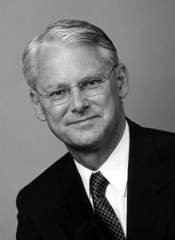 Gordon Campbell is in full election mode and it can be confusing to watch. The carbon-tax backing premier recently was photographed giving a grinning thumbs up while stumping B.C.'s gas fields with an oil firm boss.
He's asking British Columbians to give him a three-peat, a rare electoral accomplishment that would place him among the ranks of Thomas Pattullo and the Bennetts, W.A.C. and Bill. But what would Gordon Campbell 3.0 look like? That was one of the questions on my mind as I interviewed the premier for a profile appearing in the May issue of Vancouver magazine, from which this excerpt is drawn.
After all, there were some hard to reconcile differences between Campbell's first and second terms as premier.
The first was marked by severe fiscal austerity that included privatizing various government operations (including the controversial sale of BC Rail), a referendum on treaty rights, and the reduction of environmental protection.
His second term included the largest social housing expenditures in decades, an attempted new relationship with First Nations, and passage of a landmark carbon tax.
When asked what sort of premier would emerge during a third term, he said, "I understand the political analysis, but I think I'm the same person. You don't get to do the stuff we're doing now if we hadn't done the financial stuff early."
Few regrets
The "financial stuff" included closing schools and courthouses in small towns as well as tearing up contracts with unions. The Supreme Court eventually ruled tearing up those contracts illegal, but Campbell and his ministers have never apologized for the misstep that cost the province $84 million.
When asked what he would do differently if given the chance, he offered this assessment of his first-term budget cuts:
"Politically, if we could have done the financial changes we did in a way that felt less imposing to people, I'd do that over again, right?" He added: "I'm not sure I know how to do that, to be candid about it."
Conversely, when I asked what accomplishment he felt best about, Campbell replied:
"I am proudest that British Columbians feel good about themselves. You know, when I was growing up in British Columbia, there was a sort of cockiness and a jauntiness in your step and in the step of the people who lived here. I think that people were losing that in the 1990s. They were sort of looking down. Now they're looking up."
The personal lens
Premier Campbell offered several such upbeat anecdotes over the course of the Vancouver magazine interviews, and referred frequently to his excitement about the coming 2010 Winter Games. As I listened to his stories, and considered his own life story, it occurred to me that if one views Campbell's policies through the lens of his own life -- if you put Gordon Campbell on the couch, as it were -- the seemingly incongruous aspects of his record appear to converge.
His fiscal conservatism, for example, resembles neither the angry gnashing of Stephen Harper nor the patrician pruning of Paul Martin. Rather, Campbell's calculated conservatism may be nothing more than the threadbare thrift of the kid with taped-up glasses who grew up among wealthy peers in Vancouver's tony Point Grey neighbourhood.
When asked for his response to the economic crash and its effect on the province, the premier replied, "I think you have to prepare for the worst, and work for the best."
Likewise, his ardent support for the carbon tax looks different when viewed through the eyes of a man who not only longs to ski more often, but hopes his two young grandsons will as well. "For me, what we're doing now is for my grandkids, and your grandkids, and everyone else's grandkids. They're going to be here in 2050. I hope they'll want to live in British Columbia. We can pretend that what we do today won't have an impact, but I know it does."
Attuned to human frailty
In the same way, Campbell's provincial homelessness initiative, viewed through a strictly political lens, seems curious. After all, B.C.'s homeless population ballooned during his second term, in large part as the result of cuts to welfare and other social services made during his first term. But viewed through the personal lens, homelessness -- and its sibling spectres of mental illness and addiction -- are precisely the problems to which Campbell, given his family history, would be drawn.
"You know, my family lived through someone who obviously had significant addiction problems. My dad was an alcoholic, and he took his life. That's pretty clearly not someone who's happy with what's go on. He obviously had some serious challenges I wouldn't have known about when I was 11 or 12, but I lived with the consequences of those from when I was 13 on," he said.
"It's there. Let's not pretend it isn't there. Let's not pretend it doesn't have an impact on families' lives. We're not embarrassed when someone breaks their leg. Why are we embarrassed when someone has a mental illness?"
The interview was coming to an end. The premier's handler had given us the one-minute warning. "One of the challenges is that mental illness is mysterious," said Campbell. "Are you a normal human being? You could be having a problem today, I don't know.
"Or I could be."
A few final questions, handshake, eye contact, camera-ready smile -- and the premier was ushered to his next appointment.
The complete version of this profile appears in the May issue of Vancouver magazine, which hits the newsstands this week.
Related Tyee stories: