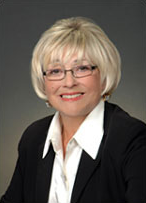 It was a couple Monday mornings ago. I'd arrived at work early and found the complex of Tyee offices still dark and empty. But the official list of 2008 federal general-election candidates was being released that morning by Elections Canada, and I wanted to look at it as soon as I could.
I'm a pundit. It's my job. It's what I do.
After making my way to the basement, going past the janitorial supplies and piles of old desktop computers, keyboards and monitors, I finally got to my office next to the boiler room. For some reason, I was the only Tyee writer who didn't have a desk in the expansive newsroom with its vaulted ceilings and massive picture windows. There were rumours that my banishment stemmed from an ill-considered skinny-dipping incident at a company picnic several years ago, but no one in management had ever spoken about it to me.
I made a pot of coffee, fired up my old computer and, sitting down at my battered metal desk, started going through the candidates' names, riding by riding. Suddenly, about two-thirds of the way down the list of B.C. hopefuls, I suddenly stopped, bolted forward and stared hard at the screen. My mouth dropped. Whaaaaa? Holy cow! This was unbelievable. How on earth did this happen?
A single name leapt off the computer screen. It was a handle so well-known among B.C. political junkies, so legendary and so renowned for its electoral record that I slumped back in my chair, thunderstruck, nearly immobile.
Finally, after what in hindsight seems to have been an eternity, I roused myself and leaned over to open the bottom drawer in my desk. I found the bottle of scotch hidden at the back and poured a finger or two into my coffee. I know, I know: The Tyee has a strict policy forbidding the consumption of alcohol before noon, but this was serious; I needed a bracer, badly.
I finally roused myself after taking a couple of gulps of my coffee-scotch concoction and managed to type a short e-mail for The Tyee's executive offices: "The election is over. Stephane Dion and the Liberals are doomed." I hit the Send button and then, grasping the coffee cup with both hands and taking long, slow sips, stared out the window and contemplated the vagaries of B.C. politics.
Tieleman on the air
Over the next few hours, I checked the web for news stories, placed phone calls to operatives in various campaigns, and made a few notes for upcoming columns. It was almost 10 a.m., time to turn on the radio and listen to the Monday morning pundits, Tieleman and the other guy.
Sheesh. Bill Tieleman was a unrepentant, card-carrying lefty pinko, but he'd been around the political block a time or three, devising and implementing campaign strategies for a couple of decades at least. He'd won some, he'd lost some, but he knew what he was talking about. Having been there and done that, he knew spin from spam. But the other guy?
A retired factotum, a put-to-pasture bureaucrat whose election experience was zilch or close to it, had he ever even put up lawn signs? A political strategist? It was like a guy who, because he once had a friend who collected baseball cards, claimed to know how to hit an off-speed, two-finger splitter.
How Tieleman managed to put up with it, week after week, was beyond me...
Rule by terror
Suddenly a shadow appeared on the far wall of my office. I whipped my feet off the desk and spun around to face the hulking monster standing menacingly in the doorway. One look at his scowling face and I quickly cast my eyes downward to the floor so as to avoid eye contact.
It was David Beers, The Tyee's editor-in-chief. He was wearing his usual work-a-day office uniform: a skin-tight, olive green, military-issue T-shirt that showcased his rippling abs, massive delts, python-like biceps and Popeye forearms; camouflage pants with snap-pockets that contained survival provisions and a variety of lethal weapons (rumoured to include brass knuckles, an assortment of knives and an amped-up taser); and spit-polished combat boots.
The man struck fear in the heart of every Tyee writer, columnist, intern and staffer. Once, in a fit of what some observers later described as "'roid rage," after reading a poorly-crafted article submitted by a hopeful freelancer, Beers had used his teeth to rip up three Soldier of Fortune magazines, all the while screaming: "I hate it when a sentence ends with a preposition!"
He wasn't yelling now, though. What was he doing here, in the basement, in my office? This can't be good. After what seemed an eternity, a low growl finally emanated from his throat. "Hey, sissy," he rasped. "Look at me."
The indomitable Higginbotham
I glanced up and immediately wished I hadn't. Beers' beady eyes looked like an eagle's as it eviscerated a squirming salmon caught fast in its talons. "What's with this e-mail you sent up earlier this morning?" he demanded. "There's more than two weeks left to the election campaign and you're saying Dion and the Grits are finished?"
I nodded and silently handed over a print-out of the list of B.C. candidates, pointing at a name I had highlighted earlier. Beers grasped the paper in one of his meaty paws. "Judy Higginbotham," he read aloud. His voice sounded like a cement-mixer crushing a load of gravel. "She's running for the Liberals in South Surrey-White Rock-Cloverdale. So what?"
"Boss," I stammered. "This is her seventh attempt to win a seat in either the House of Commons in Ottawa or the legislative assembly in Victoria. She's never come close to winning, not even once."
"Seven times? Who cares?" Beers sneered. "Lotsa dimwits run countless times for public office." Beers didn't have a high opinion of politicians -- or anyone else, for that matter.
"You're right, Boss," I wheedled. "But the point is, when Judy Higginbotham runs in a general election and loses, she doesn't just lose herself. Nearly everybody else on the same ticket also loses. It's like 'The Higginbotham Curse.' The whole team goes downhill. That's why Dion and the Liberals are doomed."
Beers stared at me, hard, and I quickly looked down at the floor. Was that new-found respect in his eyes? More likely he was thinking about strangling me with his bare hands, throwing my lifeless body into a dumpster and promoting one of The Tyee interns to be my replacement.
"The Higginbotham Curse," he repeated. "Explain. And keep it short, moron."
Tenacity, and failure
I told Beers that Judy Higginbotham first ran in a B.C. provincial general election in 1983 as a Liberal candidate in Surrey. She finished fifth, and her party failed to win even one seat in the legislative assembly.
It was a near-identical result three years later in the subsequent provincial general election. Again representing the Liberals, Higginbotham finished a distant third in Surrey-White Rock-Cloverdale, and her party remained without a single legislative seat.
The provincial arena seemed a cold and heartless place, and so Judy, sensibly, opted for another venue. She moved to federal politics, running as a Liberal in Surrey-White Rock in the 1988 general election. Sadly, the result was no different than before as she again ended with a third-place finish. Her party also lost, remaining on the opposition benches in the House of Commons.
"Three bids for either provincial or federal office, and three failures," Beers interrupted. He seemed to be in a good mood, in part because he always enjoyed the way I cowered in his presence, but mostly because he had caught sight of his reflection in the window and was flexing his biceps in a variety of 'which-way-to-the-beach' poses. "Why didn't she quit then and there after a record like that?" he grunted.
"Judy figured that she wasn't the one to blame, and found there was little difference between the provincial or federal arenas," I explained. "Consequently, it must be the Liberal brand that was holding her back. She switched parties."
Beers seemed to be only half-listening; he'd taken off his shirt and was eyeing himself from a variety of angles in the window's reflection. He didn't tell me to quit, so I continued to outline Higginbotham's political career.
Snakebit Judy
It was 1991, the last year in office for Bill Vander Zalm's scandal-plagued Social Credit administration. For reasons that defy rational explanation, Judy decided that it was the perfect time to carry the Socred banner in Surrey-Cloverdale.
She lost yet again, and the once-mighty Social Credit government -- in power for 36 of the previous 40 years -- was reduced to a paltry six seats and third-party status in the legislature.
Shockingly, the winner in Judy's riding was a Liberal. Indeed, without Higginbotham on the team, her former party colleagues had skyrocketed to official opposition status in the legislative assembly. Judy, it was clear, had fled the Liberals to join the Socreds just as the former were rising to newfound heights, and the latter sinking into near-oblivion. Oh, woe.
Fortunately, electoral hopefuls always can look forward to another contest. Moreover, after five years in power, B.C.'s NDP government had become increasingly unpopular. Without shame, Judy scurried back to her old party and secured a Liberal nomination in Surrey-Whalley.
When the 1996 provincial general election was called, the Liberals held a seemingly-invincible advantage in public opinion polls. They looked to be a slam-dunk to form government. Who could blame Judy for thinking that her days of ignominy soon would be a distant memory?
It was not to be. Despite obtaining a larger share of the province-wide popular vote than the New Democrats, the Liberals fell several seats short of defeating the government. And Judy -- poor, poor Judy -- suffered her fifth defeat in 13 years.
It was understandable, after all she'd been through, that when the next provincial general election rolled around, Judy opted to sit it out. Or did BC Liberal strategists ensure that the Higginbotham name would not be seen on any election ballot in Surrey -- or anywhere else in B.C.? Either way, after contesting the 1983, 1986, 1991 and 1996 provincial general elections, as well as the 1988 federal contest, Judy remained on the sidelines in 2001.
It proved to be an election of historic proportions. The Liberals rode a massive tidal wave to power, winning 77 of the legislative assembly's 79 seats. In Surrey, Judy's long-time stomping grounds, the Liberals captured all seven seats.
Making of a muscular physique
Was this when whispers of "The Higginbotham Curse" were first heard? By then, Judy had run for legislative or parliamentary office on five occasions, and all five had ended not just in her personal defeat, but failure for the party she represented as well.
Running as a provincial Liberal in 1983, 1986 and 1996, and as a federal Grit in 1988, Judy and her party had crashed and burned. Without her in 1991, after she'd switched over to the Socreds, the provincial Liberals emerged from near-oblivion to become the official Opposition. And when she sat on the sidelines in 2001, the BC Liberals secured the largest legislative majority in provincial history.
Was it mere coincidence? Or were larger, more mysterious forces at work?
Beers didn't seem to be listening to me. As I was talking, he had dropped to the floor and was doing one-arm push-ups. He did six with the left arm, and then another six with the right, and then alternated back and forth in what seemed to be an endless series of reps. He didn't tell me to stop talking, so I continued to the next phase of Judy Higginbotham's electoral career.
The year 2004 seemed an opportune time for our plucky heroine to plot her return to the federal arena. Paul Martin, the acclaimed Liberal finance minister, had engineered the departure of then prime minister Jean Chretien, and now sought a mandate all his own. What could go wrong? And so Judy, anxious to go to Ottawa as a member of The Martin Team, sought and won the Liberal nomination for Surrey-White Rock-Cloverdale.
Alas, after the ballots were counted, Martin's dreams lay in ashes. The Grits, after winning majority governments under Chretien in 1993, 1997 and 2000, barely clung to power with a minority government. Need it be said that Judy's hopes of winning a seat were similarly dashed as she finished second behind a victorious Conservative?
Filed
How to explain this unexpected turn of events? Was it something Martin did or said? Or was the entire Liberal party to blame? Or could it be The Higginbotham Curse?
I finished just as Beers jumped up off the floor, his torso glistening with sweat, and put his T-shirt back on. He struck another couple of poses in front of the window and then turned around to face me. "So now this Higginbotham is running for a seventh time, provincially or federally, and to date she's never had a sniff of victory," he said. "Plus, her presence on a ballot has negative consequences for the party she represents."
Beers wasn't asking a question, he was making a statement; I nodded my head vigorously.
He made for the door, and as he walked past me he quickly reached out and rubbed his massive fist into my forehead. "Here's a knuckle sandwich," he sneered, "for a knuckle-head." Then he laughed, a noise that sounded like an old Soviet-era T-34 tank rumbling through the streets of Prague, and he was gone.
I sat back down at my desk and stared out the window. What was I supposed to do now? Write Higginbotham's career up in a column or let Beers give the story to one of The Tyee's feature writers or a gifted intern? Were Dion and the Liberals really doomed?
I reached back into my desk drawer and grasped the bottle of scotch. It was going to be a long day.
I'm a pundit. It's what I do.
Related Tyee stories: