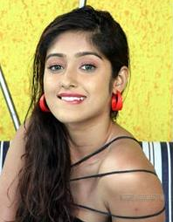 [Editor's Note: Last week The Tyee ran an article on Dove's Real Women ad campaign. That piece led Munisha Tumato, a writer at Vancouver's Mehfil magazine, to pen this response.]
It's a scene straight out of vile Bollywood.
A pretty young Indian girl approaches a fair-skinned, business-suited woman sitting behind a desk and offers a prayer for the business. "Pooja?" the woman replies, horrified. This is a modern beauty company!" As the mortified girl turns to leave, the receptionist comments snidely on the difficulties of making "these kinds of girls" beautiful.
Flash forward to the next scene: the girl walks back into the same office, but this time everyone stands in amazement. The receptionist wears a look of pure amazement and one man catches his breath and utters, "What a face...."
What is it that propelled this backward young woman into the supermodel that she is today? Simple. Before the girl wore a salwar kameez and was brown-skinned. Now she wears western clothes and has a pale face.
How did she get so white? Simple again. The girl went home after being humiliated and applied a healthy dose of "Fair and Lovely," the single most popular skin whitening cream in India today.
Real [Western] women
Who is behind this product and this advertising campaign that tells Indian women not to be brown -- or to be brown and suffer the humiliating consequences? Skin care giant, Unilever, that's who.
Yes, that's right, Unilever. The same company responsible for Dove and Dove's "Real Women" campaign, an advertising venture that has garnered international attention and kudos for using women with curvy parts and wrinkly parts and saggy parts in its ads.
"Real women, real curves!" shouts Dove. Go ahead, Western women! You have our permission to be yourselves!
But for Indian women, it's a different story. Unilever runs its skin-whitening ad campaigns in India like state-issued propaganda. The Fair and Lovely brand is as prevalent in the Indian female psyche as Coke ads are in the average North American teenage mental wasteland.
"They advertise skin lightening so much that it's just there in the back of your mind," says Neetu, 32. "You see so much Fair and Lovely out there, so you sort of just pick it up with the other things [you're buying] and you don't even think about it." Neetu is a mother of three, who emigrated from India and now lives in the Lower Mainland. She used Fair and Lovely whitening products for about four years.
What's more is that by claiming that a whitening cream can increase your chances of being happily married and financially successful, Fair and Lovely appeals to the most vulnerable (and usually the darkest) segment of the India population: poor and often uneducated women for whom a leg up, by any means necessary, is a highly desirable proposition.
'Colonial Hangover'
For Indian woman, fairness is next to godliness. Indian girls are taught from a young age that fair and lovely go hand in hand; a complexion a couple shades lighter could mean the difference between a successful marriage and career, and a lifetime of dismal failure.
Darker Indian girls are continually berated for their darkness and compared to lighter-skinned kin. Call it a sort of colonial hangover -- a psychological effect collectively affecting a group of people conquered throughout their history by fairer folk from Europe and the Middle East.
"I don't think Unilever invented this sexist bias in society but they are certainly exploiting it," says Aneel Karnani, professor at the University of Michigan's Ross School of Business. Karnani has been vocal about his distaste for Unilever's India ad campaign in his research and writing.
"A few years ago, the dominant message of these ads was that, as a woman, you had to be fair in order to get a husband, and that's pretty bad in itself," he says. But these days, more and more the message is that you have to be fair to get a job. That, I think, is much worse. Romance you can claim is based on looks, but why would a job be based on your looks?"
'No more than a sun block'
The real piss of it though is that there is no readily available proof that Fair and Lovely actually works. Most dermatologists will tell you that making your skin lighter than its natural tone is impossible without the help of harsh chemicals like mercury and hydroquinone. Those same experts agree that Fair and Lovely -- which does not contain harsh chemicals -- acts as no more than a sun block.
But Unilever can afford to be hypocritical. Skin lightening products are by far the most popular product in India's $318 million skin care market. Fair and Lovely, meanwhile, commands over half of that.
The skin whitening business is so lucrative that several skin care companies have launched new whitening products targeted at Indian men. The most popular? Fair and Handsome, produced by Emami and advertised like Fair and Lovely: by telling brown men that fair women will only love them if they are fair themselves.
'Fair skin is like education'
Unilever (and subsidiary Hindustan Lever) make a big deal about being a "socially responsible" company. The company claims that 90 per cent of Indian women want to use Fair and Lovely because it is "aspirational... fair skin is like education, regarded as a social and economic step up."
When Karnani questioned a representative of the company about their social responsibility, he was told that Unilever was simply giving Indian women what they want. A very capitalist argument, says Karnani, for a company that pats itself on the back for its social responsibility to the "real women" in the West.
Skin whitening cannot be equated with tanning or thinness either, says Karnani, because both are achievable, to a certain extent, without causing major harm (and there are reams of information and support for women who do cross the line.) On the other hand, to successfully de-pigment the skin is a highly dangerous procedure that no sane dermatologist would ever recommend, let alone endorse.
Empowerment: Not for sale
In India, apparently, it is still acceptable to flaunt the reeking-of-colonialism argument that when it comes to beauty, white is right. And as a brown woman, I'm tired of this self-loathing trussed up as "empowerment" and sold hand over fist by corporations out to make a buck.
"Empowerment" is not an ethical marketing tool anymore than shame is. White and brown alike, how we ever allowed ourselves to be convinced that beauty had to be bought in a tube or bar is beyond me. The truth is that empowerment is nothing a corporation can sell you. Empowerment comes from knowing that beauty is confidence and acceptance of self. Beauty is age and wisdom. Beauty is pride.
Related Tyee stories: