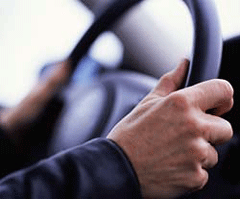 [Editor's note: After this column, Rafe Mair is taking a well-earned holiday and will be back September 10.]
As a general rule I place the musings of insurance company's right up there with Pinocchio when his nose was longest. Especially I have little if any regard for the musings of Allstate with whom I once worked as an adjustor and who later on were occasional clients of my law firm. Allstate was dubbed "All heart" by those who had a claim only to have their insurance canceled or who were at the business end of a claim against the company. But here is what caught my eye in The Economist a few weeks ago,
"A 16-year-old can't see an NC-17 rated movie, drink alcohol or vote -- but drive a 5,000 pound car at 60 mph? That's OK."
Allstate has a point -- a very good point. The evidence of teenage recklessness almost seems to be a daily headline. Young kids racing -- two people dead. Senior killed by hit and run young driver. On and bloody (literally) on it goes.
The police are driven to distraction by this epidemic and spend far too much of their time on it. For example -- every time there's a hit and run accident the police must investigate, taking them away from other duties meaning that teenage accidents compel a use of police time that would be much better spent on other matters.
Courts seem loath to give out severe sentences and find that, like the police, a disproportionate amount of time is spent on cases that wouldn't happen if the age one can get a drivers' license were extended to 19.
The blows to the family, friends and communities are hard and the pain runs deep.
As a father who lost a 17-year-old daughter due to reckless driving (her own), I know about the pain and what it so tragically does to the security of the family affected.
No fear
I'm not one of those who looks back to my teenage days as unblemished by any stupid behaviour. Far from it. I got my license when I was 16 and was technically a good driver (the inspector said my reactions were in the top 90 per cent) but had little fear and almost no judgment. I was involved in several accidents and fortunately no one was hurt. We had drag races and often played "tag" with another car the object being to lose him. Up and down lanes and busy streets we went -- what fun it was, especially when homeowners, pedestrians and other drivers shook their fists at us.
I had no business having a driver's license nor did 75 per cent of my friends. (That figure would be higher today because when I was a kid, girls were much safer than boys -- a difference that no longer exists).
We kids didn't hesitate for a moment to get behind the wheel because we had been drinking. In fact that was the situation most times we drove our parents' car full of our teenage friends. Other drugs weren't fashionable in those days but with the amount of booze we drank it didn't matter. On a Monday morning when, just before school went in, we were having a cigarette down the alley, you could depend upon one kid saying "I was so shit-faced Saturday night I drove home with one eye on the centre line and the other closed". That would usually be matched by an even more hair-raising story.
Just wait a bit
It seems to me we must ask ourselves a question. Is a driver's license a right or a privilege? Actually that's easy -- the courts have long held that it's a privilege. Now comes the harder question. Do we extend that privilege to people as soon as they are big enough to drive a car? The answer is no because there are lots of kids of 12 who are big enough. It must be, then, that we grant the license when a person is mature enough and we have arbitrarily decided that this happens on the 16th birthday.
We ought to have our collective heads read.
Of course there are some very responsible drivers under the age of 19 and it would be unfair to take away their right -- I mean privilege -- to drive. But who ever said life would be "fair." And is it really that unfair? We set all sorts of rules so we can have an orderly society. And, remember that here we're talking about a society extending a privilege -- surely they're entitled to say "we know that many young drives are good and we also know that many older drivers are terrible but the issue is public safety and a hugely disproportionate number of injuries and deaths on the road are caused by drivers under 19." To argue that other drivers are bad too is a diversion not an argument.
Move the time to 19 when other perks and responsibilities of adults are granted. This may require a special "when driving during employment" exception. So be it. Let everyone else wait until adulthood to exercise a very important privilege -- driving a car and doing so carefully.
Related Tyee stories: