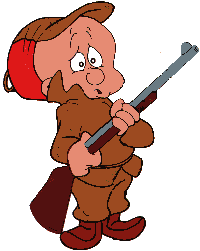 It was the month when everybody talked about the Olympics, but nobody turned off Dancing with the Stars to watch them; Stephen Harper couldn't find enough ReformaTories to build a cabinet; the Great Gretzky bet on the wrong team; Americans went quail hunting and Canadians wished our alleged NHL all-stars could learn to play like girls.
Canadian malContent
Not-So-Liberal MP David Emerson won the gold medal for floor-crossing, setting a new world record. Emerson now claims he could win an election as a Conservative - which means he may still lose his medal after the results of his urine test.
Harper also appointed Quebec ReformaTory organizer, Michael Fortier to senate and announced that he would serve as Public Works Minister. Fortier explained that the only reason he didn't run in the last federal election is because "campaigning is hard work and I thought I'd have as much chance of winning as a Tory in Vancouver-Kingsway."
Meanwhile, ReformaTory boss Stephen Harper has said he's still very much in favour of an elected senate - as soon as he's out of office and no longer has the power to appoint his own cronies.
As one of their first acts in power, the ReformaTories officially killed the national daycare deal and will, instead, give $1200 a year to parents -- which should just about cover twenty hours a month of babysitting by the neighbour's kid. If this program goes well, Harper plans to close all schools and give parents $100 a month to buy books and cancel Medicare and give Canadians $100 a month to buy aspirin and Band-Aids.
Polls show that support for Quebec sovereignty has dropped since the election of the new ReformaTory government. Most Quebeckers polled said that "with these guys in charge, it's like we've already separated."
A new poll shows that more than half of Canadians are willing to put up with absolutely anything the new ReformaTory government does as long as they don't have to watch another campaign ad for at least a year.
The NDP suspended Canadian Auto Workers boss Buzz Hargrove. Party leaders were furious with Hargrove for fear-mongering after he warned that if Canadians didn't support the Liberals in ridings where the NDP had no hope of winning, the country could be stuck with a Conservative government propped up by separatists. Hargrove has since apologized for being the only member of the NDP who knew how to read polling data.
At a hearing on the 1995 death of Dudley George -- who was killed after a police standoff at Ipperwash Park -- former Ontario Premier Mike "the knife" Harris denied allegations that he said "he wanted the fucking Indians out of the park." Harris says there's absolutely no way he would have said "Indians" instead of "First Nations" or "aboriginal peoples."
Liberal leadership candidates Frank McKenna, John Manley, Brian Tobin, Allan Rock and Carole Taylor have all declared that they will not be candidates for Liberal leader. The new frontrunners are apparently Paul Martin Jr. and Jean Chrétien.
Good sports
After winning five medals, super speed skater Cindy Klassen separated from Canada and became her own country. The Republic of Klassen placed 15th in the world - ahead of the Czech Republic, Australia, Great Britain and Japan.
Vancouver Mayor Sam Sullivan has officially accepted the Olympic flag. And the Olympic debt.
The men's gold medal hockey game finally delivered some good Olympic news to the Vancouver Canucks. After Canucks stars Matthias Ohlund and Sami Salo suffered undisclosed injuries and alleged star Todd Bertuzzi seriously sprained his credibility, Jarrko Ruutu failed to collide with both Sedins.
After boasting about the ease with which he'd conquer the Olympic competition, America's superstar skier Bode Miller failed to win any medals at all. Meanwhile, US snowboarder Lindsey Jacobellis failed to win gold after making a hot-dogging 'mission accomplished' move just before reaching the finish line and taking an unexpected tumble. While both athletes didn't get the medals they'd hoped for, judges from around the world did give them perfect tens as metaphors.
The Simon Fraser University swim and dive team was suspended after it was discovered that junior team members were forced to participate in a hazing ritual where they had to describe sexual fantasies involving senior team members. However, hazing experts say the SFU team should be commended on their progressive attitudes. "On some campuses, the kids would have to perform those sexual acts."
Quail season
The US justice system has proved once again that no one is above the law. After US Vice-President Dick Cheney shot 78-year-old lawyer Dick Whittington, he immediately faced charges -- for not having the proper stamp on his hunting license. Ironically, if Cheney had actually hit a quail, he might have faced more severe penalties because they were out of season. But it's always open season on lawyers.
Meanwhile, criminal cases throughout the US are now being appealed based on the new the grounds that "I thought it was a bird" is now a valid legal defense.
The shooting marked a historic moment in the Bush White House. Cheney's announcement that: "I'm the guy who pulled the trigger" was the first time any senior member of the administration has taken the blame for anything.
The US State of the Union address took a bizarre turn when President George Bush warned his nation about the dangers of dependence on foreign oil. Former US President Jimmy Carter immediately launched a lawsuit for plagiarism. In related developments, Ronald McDonald warned people about eating too much fast food. US TV network bosses suggested people read more books. And Dick Cheney shot a lawyer.
Grammy losers
Almost twice as many people watched off-key crooners as Grammy winners when Mariah Carey and Kanye West swept the US music awards while viewers tuned into American Idol. However, viewers promised to tune back in to the Grammys next year "if Mariah Carey promises to go crazy again."
Madonna had hernia surgery after injuring herself while dancing at the Grammys. In related news, everyone who ever sung along to Like a Virgin broke out the Geritol.
Former singer George Michael was arrested for drug possession and failure to update his look. Michael, who was last arrested for indecency, issued a statement saying he felt being arrested on drug charges was proof he was finally getting back into the music business.
Former 98 Degrees singer Nick Lachey is suing Jessica Simpson for support. While he's asking for millions of dollars - and the return of all his jewellery -- sources say he will settle for reality show rights to Nick and Jessica: Divorce Court. If that fails, he hopes to take his brother's place on the next season of Dancing with the Stars - if he's still considered famous next season.
Britney Spears claims she's terrified that paparazzi will lead to the death of her child. However, paparazzi have promised they'll be leaving her alone soon. "As soon as we catch whatsisname sleeping around on her, her fifteen minutes are pretty much up."
Skating with celebs
Canadian figure skater Lloyd Eisler has gone from skating with celebrities to schtupping them. Eisler allegedly left his pregnant wife for Kristy Swanson, aka Buffy the Skater Slayer. Swanson apparently informed Mrs. Eisler of the affair in an e-mail, winning high technical marks, but a zero for style. A spokesman for the soon to be ex-Mrs. Eisler says she's not bitter but did refer to Swanson as "a total salchow" and called Mr. Eisler a "quintuple Lutz."
Former actor Robert Redford says that his 25-year-old Sundance Festival is "almost to the breaking point." Redford says he realized the festival was getting a little out of control this year when he couldn't get tickets to any of the movies.
Tom Cruise and Katy Holmes have denied rumours that they're calling it splits. Says a spokesman for the pair, "these two are the happiest celebrity couple since Nick and Jessica."
Da Vinci Code author Dan Brown has been accused of stealing some of the ideas for his bestseller. Brown claims he's innocent of all charges and blames a Catholic conspiracy.
Another controversial fiction writer and alleged historian David Irving was sentenced to three years in an Austrian jail for denying the Holocaust happened. Irving decided not to fight the charges because "everyone knows there are no prisons in Austria." Meanwhile, Canada's favourite Holocaust denier Ernst Zundel is on trial in Germany for denying the existence of David Irving.
Shaken or stirred? Lee Tamahori, the director of the James Bond film Die Another Day, was arrested for allegedly soliciting an LA police office. The police say Tamahori was dressed in drag. However, Tamahori says he was undercover and doing research for the next installment in the spy series, Brokeback Bond.
Former Night Stalker star Darren McGavin passed away at the age of 83 - allegedly of natural causes. But according to a news report by Carl Kolchak, McGavin was cremated, just to be safe.
Steve Smith, aka Red Green, received the Order of Canada. In honour of Smith's oeuvre, the Governor General attached his medal with duct tape.
The CRTC has ordered Canada's broadcasters to spend more money on homegrown drama. Now if only someone can order Canadians to watch it…
iTuned
A Michigan teenager won over $10,000 in prizes after downloading the one-billionth song on iTunes. He was promptly mocked by all his friends for being the only kid in school who downloads his music legally.
McDonald's is facing several lawsuits for misleading the public over the contents of their fries and not disclosing that they contain milk and wheat. Meanwhile, several other lawsuits have been launched by people wanting to guarantee they never find out what's really in a McNugget.
The debate continues over whether Pluto should still be considered a planet. Apparently, the astronomy community has been split on its status ever since the Mickey Mouse character stopped making new cartoons.
A Stanford University professor says that thanks to advances in medical science, retirement age could rise to 85 by 2050. So if you think it's taking too long for service now…
There's trouble in Nerdvana as the first Mac virus was discovered. Apparently, the virus is so severe that if your Mac is infected, it'll start running like a PC.
And finally in Pennsylvania, Punxsutawney Phil saw his shadow and predicted six more weeks of jokes about going hunting with Dick Cheney.
Mark Leiren-Young, a screenwriter, playwright and journalist, files his 'Fast Rewinds' of the news for The Tyee at the end of every month.