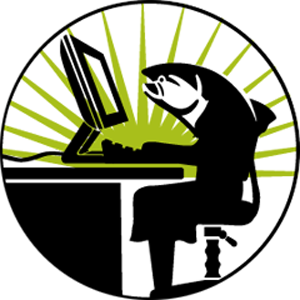 In early July, Tyee readers helped us raise funds to cover the provincial election that's likely coming soon to B.C.
Your generous donations -- which are still trickling in -- are tucked away, safe and sound, for when Premier Christy Clark calls the election.
Our most recent accounting shows that your contributions amount to more than $18,000. That's outstanding!
Now that you've given us the funds, Tyee reporters are keen to start reporting on the issues that matter to you. As those of you that took part in the Tyee Election Fundraiser already know, we asked our readers to give whatever amount they could -- no matter how small -- and to tell us their biggest concerns, their areas of interest, and the topics they want to know more about as the candidates compete for provincial leadership.
The response was overwhelming. Many of the readers who donated also kindly took the time to tell us specifically what issues are important to them.
Some comments were brief: Dan R. simply asked us to report on local food initiatives, while Gudrun L. asked that we focus on issues affecting senior citizens. Other comments were lengthy; some donors, like Monica H., delved deeply into the minutiae of the topics they were voting for. (See her comment under "Environment" below).
A few readers even sent in handwritten letters, requesting reporting on issues like mining and modernization of water sustainability legislation. One reader, in a thoughtful note, expressed the hope that The Tyee's reporting will encourage transparency and accountability from whichever candidate becomes B.C.'s new premier.
Because so many of you took the time to write to us, we've put together a collection of some of our favourite responses. Here's what matters most to your fellow Tyee readers:
Transportation, on land and sea
"What about B.C. Ferries? Islanders are getting gouged... on our only 'highway' to the mainland. We don't want a luxury cruise line. We want reasonably priced public transportation." -- from John P.
"How will the parties deal with the inequity between transportation infrastructure spending on Vancouver Island and the Mainland? Specifically, I'd like to know about the differences in transit systems..." -- from Vic P.
"Cover B.C. Ferries and the unreasonable rate hikes. The costs of travel are choking the islands' economies, forcing families to leave, creating elite communities, and destroying tourism. It's time to return B.C.F. to a Crown Corporation and fund it like other public transportation." -- from Steve O.
First Nations
"Find out how the provincial government plans to work with First Nations. What are their ideas for how to make sure the federally-funded programs (education, health, etc.) for on-reserve First Nations match up to or integrate with those that are funded provincially?" -- from Jessie H.
"I'd like reporting on the issue of the 'Prosperity Mine,' which is an insult to First Nations and the Nemiah people specifically." -- from Gary F.
Accountable Government
"Please investigate the happy marriage of corporations and government." -- Anonymous
"Voting reform is a top issue for me. Changing to a proportional voting system could provide a stronger and more durable foundation for democratic discussion and policy-making. You could talk about how different the legislature would be, not just in seat composition, but in how the parties would actually have to work together." -- Anonymous
"Democratic reform is still a huge issue in B.C.... We need more reporting showing how distorted representation and winner-take-all politics damages public policy-making." -- from Antony H.
Education
"Please cover education reform! The biggest social problem we face -- the fact that we are not educating young people to live in democracy -- is at the core of every issue facing our world. The less complete our schooling, the more we hand power over to government and the fewer of us read independent journalism, or care about anything." -- from David G.
"I'm interested in the issue of education for First Nations youth. These kids have so much potential and promise, and just need some appropriate help. Not only is it the right thing to do - on a purely pragmatic level these kids are our future. We should be paying attention." -- Anonymous
Housing
"I would like a story about the affordability of housing in Vancouver, especially any potential government policy to discourage purchasing housing as an investment or by absentee owners. Also, I'd like The Tyee to produce an analysis of the difference in housing policies that target homelessness vs. those that help with affordability to the middle class." -- from Paul H.
"Specifically, I'd like to read more about seniors housing. Issues I am concerned about include aging in place, affordability when on a pension or other fixed income, and the number of people who cannot afford to retire." -- from Sheila J.
Arts and Community
"Please cover "Arts and Community," but go beyond funding. Culture isn't all about funding -- though I know it can seem that way. Strong identity formation is crucial to any society's ability to make values-driven choices about a whole variety of issues, and I'd argue that arts and community are some of the most potent drivers of that kind of identity-creation. The relative marginality of the arts in frontier-ish B.C. contributes to a sometimes immature social discourse. (Says me!)" -- from Marcus Y.
"I'm interested in Arts Funding and especially the allocation of Gaming Funds. While the government recently restored some Gaming eligibility, it has not been restored to non-profit arts groups. Why not? Thanks!" -- from Debby R.
"Despite the massive economic contribution [of the arts], as well as the contribution to a distinct Canadian identity, we have no massive corporate lobby to represent us. I'm not sure the Tyee has made enough of an issue of this." -- from Alexander F.
"I'd like to read more about services for adults with learning and other disabilities whose funds for services have been cut off... The people of B.C. deserve a government that cares for them..." -- from Kevin C.
Environment
"I trust the Tyee for reporting on all the important issues, but the environment is my passion. I want to hear more about oil tankers coming through the sensitive waters of the Burrard Inlet, the Enbridge Oil pipeline, food security and GMO food labelling. I'd also like to read about the transparency of government and media that is not driven by government or profits, Healthcare, updating our Riot Act penalties, and voting reform. These are all hot topics." -- from Monica H.
"Please cover the environment. More and more "run of river" projects are nearing final approval, and are sneaking under the radar." - Anonymous
"I am especially concerned about the proposed 'Water Sustainability Act' to regulate groundwater. In the proposed legislation, water is specifically referred to as a commodity that can be bought, sold and traded. Groundwater licenses would be obtained from the government free of charge and sold to the highest buyer, and Canadian residents who need access to that groundwater would be denied or forced to pay whatever the owner (possibly foreign) demands." -- from Mayta R.
Ego Boosts for The Tyee
Because this comment makes us feel pretty good about the work we do, we're including it too:
"I used to donate to a political party but partisanship limits logic, so I'm voting for David Beers and his band of intrepid reporters. Keep up the good thinking." -- from Trish W.
Thanks again to everyone that donated and voted, and especially those that took the time to write comments. All the responses were wonderful, and we wish we could list them all here.
Of course, we're always interested in hearing what news and issues matter to you. If you didn't have a chance to vote and donate to fund investigative reporting around the impending provincial election, you still can. CLICK HERE to have your say.