Blood Brothers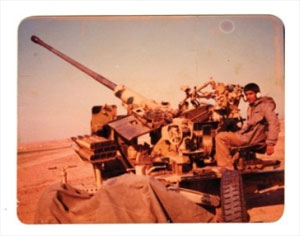 Acclaimed novelist Timothy Taylor's superb non-fiction account of a powerfully moving coincidence that begins on an Iranian battlefield and ends in Vancouver, is published with permission by Taylor and Vancouver Magazine, where the piece first appeared in the March, 2011 issue. Taylor's new novel, The Blue Light Project, is just published to enthusiastic reviews.
In This Series


In 1982 two soldiers, an Iranian and an Iraqi, meet on the battlefield. Amazingly, decades later, in Vancouver, they meet again. First of two parts.


Two men met under bloody circumstances a world away nearly 30 years ago. In Vancouver, their paths cross again.