Win a $600 voucher for use at Camp Fircom on Gambier Island
Looking for a summer camp experience for your kids or family? What about a Mom's Only retreat? Or perhaps a strategic planning retreat for your organization?
Whatever your interest or need, this $600 voucher prize will help you access a gorgeous property less than 60 minutes away from downtown Vancouver.
To learn more about Camp Fircom's programs, venue rentals, and retreat services, please visit their website.
Contest ends at midnight, Monday Feb. 23.
Enter to Win
About Camp Fircom
Begun in 1923 as a mission in Vancouver's Downtown Eastside, Camp Fircom has evolved into a place for children, families and diverse organizations to experience a healthy, sustainable community in nature.
Today Camp Fircom hosts summer camp, weddings, corporate retreats and other private events with its modern facilities and farm-to-fork food service on Gambier Island, just 60 minutes from downtown Vancouver.
With 120 acres of waterfront property and camp amenities like canoeing, archery and hiking, people come to Camp Fircom to be unplugged and reconnect with nature, eat healthy tasty food, meet authentic people and have endless opportunities for fun. Everyone who stays and plays at Camp Fircom receives exceptional experiences, services and hospitality.
Learn more here: http://fircom.ca/about/our-philosophy-history/
Summer Camps For Kids & Families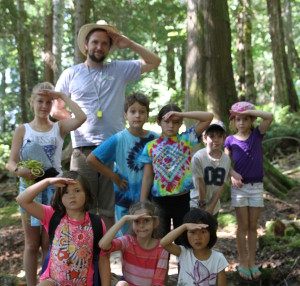 Camp Fircom offers a traditional Canadian camp experience for children, youth and adults during the summer months (June to August). We follow the basic principles of inclusivity, accessibility and responsibility. Everyone is welcome!
Camp Fircom offers a camp for every age and interest: Scamper Camp (5-8 years), Kids Camp (7-13 years), Teen Camp (13-16 years), Polaris Youth Leadership (13-17 years, Mom and Kids Camp, and Family Camp.
Camp Fircom is proud to be a camp of The United Church of Canada, a progressive and liberal Christian institution rooted in social justice, environmental advocacy, and forming compassionate and inclusive community. While some people at camp are from the United Church, many are not. Camp Fircom supports people of all faith backgrounds, and creates time for reflection and spiritual development each day at camp through activities like journaling, meditation and storytelling.
Learn more here: http://fircom.ca/summer-camp/
Corporate Retreats & Adult Retreats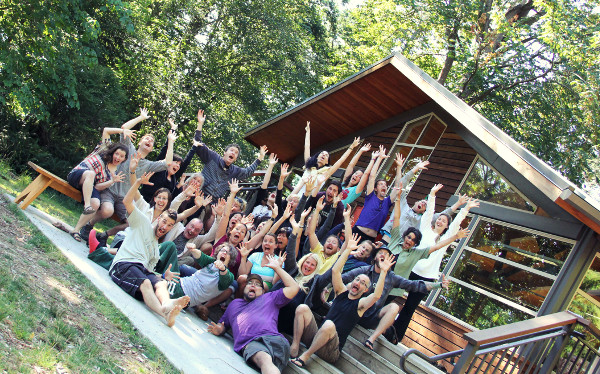 Camp Fircom is an ideal location for your next corporate retreat, business meeting, or adult getaway.
Located less than an hour from downtown Vancouver, Gambier Island is the hidden gem of the Howe Sound and home of Camp Fircom. As soon as your group jumps on the water taxi, the short 20-minute ride from Horseshoe Bay will set them up relaxed, decompressed and ready for fun.
Our cottages offer all the creature comforts you need to really unwind: comfy leather couches, soft sheets, a wood-burning stove, plus space to plug-in all your devices for meetings. And time to un-plug for activities outside!
Learn more about corporate retreat options here: http://fircom.ca/venue-rentals/corporate-retreats/
Needing time away from the family or job? Want to immerse yourself in nature, rest well in comfortable accommodation, and meet authentic, like-minded people? Camp Fircom offers several retreats for adults throughout the year:
A Gift of Time, a three-day retreat for moms and female caregivers over 19 years old.
ReImagine, a three-night outdoor adventure for just women.
Spirit in the Woods, a series of events to inspire people into spirit-centered relationships with self, others and the world.
Learn more about adult retreat options here: http://fircom.ca/retreats/womens-retreats/ and http://fircom.ca/retreats/spiritual-retreats/
In this Tyee Presents series