Enter To Win One Of Three Framed "Hope In Shadows" Prints
Twelfth year of Downtown Eastside photo contest gives those impacted by poverty a chance to share their stories and earn extra income
Each year, Pivot Legal Society sponsors a photo contest open to Downtown Eastside residents and those living on low incomes. Winning photos are included in an annual calendar, launched each October and sold through a vendor program that creates meaningful employment opportunities for people impacted by poverty.
The 2015 Hope In Shadows calendar has just hit the streets, and to celebrate the community initiative's 12th year, Pivot Legal Society is offering three lucky Tyee readers a chance to take home their choice of a framed Hope In Shadows print.
Please keep reading below for more information on Hope In Shadows, the annual photo contest, and the vendor program.
Contest ends Monday, Nov 3 at midnight.
Enter to Win
About the Vendor Program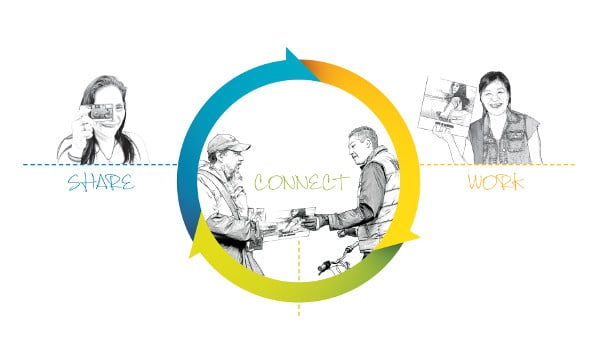 Share: Members of the Downtown Eastside capture what is meaningful about their community for the annual photography contest and calendar.
Connect: Supporters help create employment opportunities and bridge communities with every calendar purchased.
Work: Vendors purchase the calendar for $10 and sell it for $20, keeping the profit and earning an income.

Slideshow
In this Tyee Presents series