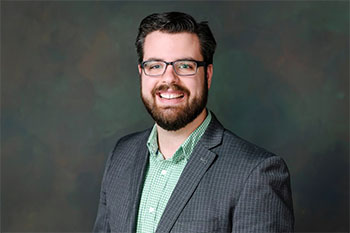 The recent turmoil surrounding the question of whether or not the Green Party of Canada should align itself with the BDS movement has generated a lot of press, including an op-ed by several prominent Green members in The Tyee. BDS, for those not aware, stands for boycott, divest, sanctions -- tactics urged by the movement against Israel in hopes of changing its treatment of Palestinians.
The argument for adopting alignment with BDS as a policy of the Green Party makes several false assumptions, and I hear them repeated regularly on social media.
As a Green Party member and 2015 candidate who voted against the motion I'd like to correct these assumptions, both to state my personal views on the issue and hopefully to help explain some possible reasons why the majority of Green Party members, coast to coast, do not support the resolution.
First is the assumption that to resist the BDS policy is to somehow support Israel, support apartheid, or imply that Palestinian lives do not matter. At least for me, rejecting BDS as party policy has nothing to do with my stance on Israeli/Palestinian conflict.
The Green Party of Canada already affirms the right of Palestinians and a Palestinian state to exist, and condemns violence and war crimes on both sides of that conflict — which is much more than some other parties, who do not even acknowledge that they occur. We believe that Israel has a right to exist, that Palestine has a right to exist, and that neither side has a right to commit war crimes, steal land, or otherwise unduly harm one another. No additional policy, whether about BDS or anything else, can clarify this already crystal clear stance.
Dividing personal from party
Second is the assumption that BDS is somehow the only way to support Palestinians. The resolution says so explicitly: "Palestinians' prospects for achieving a sovereign Palestinian state through bilateral negotiations with Israel are remote. This leaves only one, non-violent option to the Palestinian people for realising their dream of self-determination within their lifetimes. That option is BDS." Such a statement not only discards a wealth of options for non-violent conflict resolution and shuts the door on creative solutions, but also over-estimates the efficacy of BDS.
Since it was founded in 2005 the BDS movement has drawn significant attention to the issue, and should be commended for that work, but whether or not boycotts, divestment, and sanctions are effective (even if BDS can achieve them) is debatable.
Economists have examined boycotts, with mixed results. Divestment is similarly controversial.
And as North Korea's latest nuclear test has shown, even significant sanctions have little effect on a nation that believes that it is under threat or persecuted. The level of sanctions that would be required to significantly influence Israeli policy could only be applied by the United States due to the fact that most international trade is in American dollars, and would be severely punitive on the Israeli people (like those applied against Iraq, Iran, and Cuba).
Personally, I support divestment and boycotting, at least as a matter of personal ethics. I think it is important to reduce our own complicity in unjust actions and systems. But that doesn't mean that doing so will necessarily have any effect on those injustices at all, much less be the only option.
Preserving party independence
The third assumption is that a political party can and should adopt policies from outside organizations. This is my main point of contention with the resolution.
As I said above, I support in principle the notion of divesting from and boycotting nations with questionable human rights records — including Canada's recent weapons contract with Saudi Arabia, which has undermined my respect for Minister of Foreign Affairs Stephane Dion. I also believe that sanctions, where they can be effective without being violently oppressive, are a very important foreign policy tool. But BDS is more than just the principle of boycotting, divestment, and sanctions, it is a pre-existing movement, with its own history and motivations and brand.
Political parties exist to serve the people of their nation, with policies based on the principles of the party. We cannot allow outside organizations to write our policy for us, or even to appear to. Consider the widespread belief that unions own left-wing parties, or that corporations own all American politicians. No one organization should have such influence.
As a Canadian political party, and particularly as a grassroots Canadian political party, the Green Party of Canada is owned by Canadians. Our only other affiliation is with the Global Greens Movement, from which we have derived our six core principles; no other affiliations are acceptable if they give even the appearance of affecting our policies.
Finally, I find this to simply be a bad policy. A good policy for a political party is one that can be implemented if they are elected to government. A good government policy is one that is just, enforceable, effective, and consistent with the laws, principles, and best interests of the nation. This resolution makes a strong statement, but it does not translate into an enforceable, effective, or consistent policy.
Making statements is the job of activist organizations like BDS. Making good policy is the work of governments, and political parties who want to form government need to know the difference.
So I urge the Greens who support this resolution to do one better. Support BDS as activists, and support the Green Party as creative and active citizens. Palestinian lives matter far too much to put all of our eggs in the BDS basket.