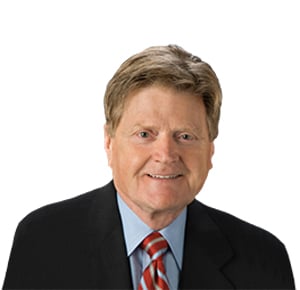 [Editor's note: A recent Tyee story profiling candidates in the upcoming Vancouver Mount-Pleasant byelection did not include an interview with BC Liberal candidate Gavin Dew, as Dew did not respond to email and phone requests from our reporter. Addressing Dew's absence in the story we received this letter from BC Liberal MLA Ralph Sultan, and share it with readers here.]
To the Editor,
I am writing in response to Andrew MacLeod's story describing candidates for the provincial byelection being held in Vancouver-Mt. Pleasant on Feb. 2.
Unfortunately, the BC Liberal candidate Gavin Dew is absent from the story. As a longtime friend, colleague, and fellow Party member of his, I'm writing to fill in the void and speak to your readers on what Gavin Dew can bring to the table in his bid to replace Jenny Kwan who has gone off to Ottawa.
What on earth would the sitting member for West Vancouver-Capilano (me) presume to say to the citizens of Vancouver-Mt. Pleasant? Quite a lot, actually. It's where I grew up. My family home in the 800 block of East 13th Avenue still stands, and for about 40 years my parents and their eight kids lived there in our three-bedroom house, including me. So Mt. Pleasant is the world of my roots. Ours was a family of house painters, and we all pitched in to put food on the table. Later, I married a Mt. Pleasant girl, went to UBC, went to Harvard University and then the Royal Bank and then into mining, and then into politics for the past 15 years.
I give you this piece of personal history to emphasize the opportunities that British Columbia offered and continues to offer for people living in East Vancouver -- just like me. Think about it; you too might become a Harvard professor someday. This contrasts with the dead-end "increase welfare rates" strategies of Gavin Dew's opponents. Put plainly, the times are changing and "The East wants in!"
Vancouver Mount Pleasant is undergoing rapid socio-economic change. Most residents of this East Vancouver neighbourhood today are vitally interested in much more than wrenching tales from the Downtown Eastside, anti-poverty activism, and protest militancy as cornerstones of a secure and successful future.
On the opportunities side, my old East Vancouver neighbourhood should be talking about the state-of-the-art redevelopment of St. Paul's Hospital and health research facility now underway in the riding courtesy of lots of hard work by residents and BC Liberals (a project opposed, incidentally, by the NDP front bench in the Legislature).
They should be talking about Government promoting jobs in Vancouver's new technology industries, as demonstrated by the BC Tech Summit that took place on January 18/19 -- much of it finding a home in this riding. Residents of this East Vancouver riding should be talking about the rebirth and renovation of Chinatown led by such entrepreneurs as Carol Lee, daughter of my successful East Vancouver school mate from high school, Bob Lee (who with his wife Lily has given much back to the community).
They should be talking about all of the affordable housing which the Honourable Rich Coleman's ministry has created to benefit the citizens of this riding -- the topic of Jenny Kwan's gracious thank you to Rich in her final speech in the BC Legislature. They should be talking about the BC Liberals' track record of job and economic growth -- the best in all of Canada. They should be talking about the BC Liberals' employment initiative for single mothers -- warmly received.
Mt. Pleasant should have a voice at the table when such important decisions impacting the riding are made in Victoria. When such decisions are made, shrill protests from the sidelines accomplish little. That is why it is in the best interest of my old neighbourhood to elect Gavin Dew.
Ralph Sultan, MLA West Vancouver-Capilano
Graduate of Florence Nightingale Public School, 12th and Kingsway, Mt. Pleasant