With yet another United Nations high level conference making very little, if any, real progress on slowing climate change, a near miracle will be required if countries are to reach a meaningful and binding global agreement on carbon emissions in Paris next December.
The "Lima Call for Climate Action" document, agreed to on Sunday by 194 countries, is not a new "deal" for the climate, as conference observer Green Party Leader Elizabeth May pointed out. It is a 12-month work plan leading to the final meeting in Paris.
For the first time, an agreement calls on countries with rising economies, such as China, India and South Africa, to pledge action on climate change along with rich countries.
Removed from the final document was a 20-year-old agreement-in-principle that had called on wealthy countries to carry the burden of cutting carbon emissions in the South.
One of the few positive advances was a promise that countries already seriously threatened by climate change, such as small islands being swallowed up by rising seas, will receive special compensation for their losses.
Following the meetings, a spokesman for the European Union said "we are on track to agree to a global deal" at the Paris summit. But a frustrated Sam Smith of the World Wildlife Fund said "the text went from weak to weaker to weakest, and it's very weak indeed."
2C in danger under this plan
Non-governmental organizations warned the plan was not nearly strong enough to limit climate warming to the internationally agreed limit of two degrees Celsius. Even at current levels, more than seven million people, mostly in developing countries, are already dying yearly from air pollution.
Canada, represented by a delegation that included Environment Minister Leona Aglukkaq, once again failed to speak out in favour of steps that would reduce carbon emissions. Because it plans to make use of its huge coal reserves, Australia was the other outcast at the conference.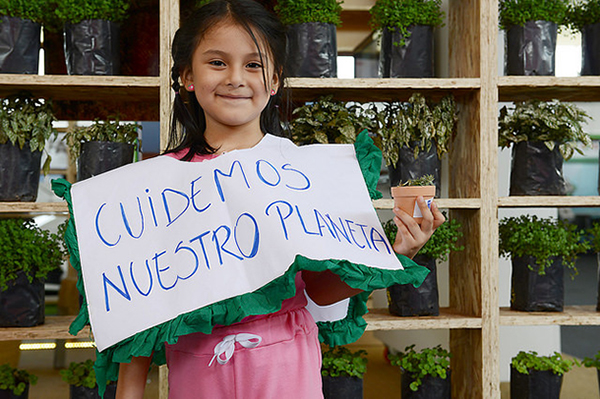 Meanwhile, an Environics survey of 2,020 Canadians last week revealed that the public is concerned about climate change, apparently more than the federal government. Fifty per cent of respondents were "extremely" or "definitely" concerned about a changing climate, and 78 per cent of those fear the kind of legacy it will leave for future generations.
It is clear that if the world is to have a meaningful climate change agreement 12 months from now, countries need to overcome enormous challenges.
The new Peru document says that wealthy nations will help developing countries fight climate change by investing in energy technology or offering climate aid. It's impossible to see how southern countries can deal with their massive environmental issues with such a vague commitment. Earlier, the North was expected to provide $10 billion a year.
In addition, northern countries reiterated they expect the more industrialized developing countries to cut back on carbon emissions. But this is unlikely to happen any time soon. China and India, the two biggest developing country polluters, say they need to burn millions of tonnes of coal so they can develop their economies.
Corporate lobby dictating to northern countries
The public interest group Corporate Europe Observatory (CEO) says that lobbying by powerful multinational corporations is preventing developed countries from making a stronger commitment to the climate change fight. They say that companies and their lobbying organizations claim that stronger emission controls would result in the loss of many thousands of jobs.
The corporate sector was out in full force in Lima. Shell Oil was permitted to speak at the main session about its preferred way of fighting carbon emissions -- carbon capture and storage (CCS), a still unproven technology. Another oil giant, Chevron, was permitted to sponsor side events inside the negotiations.
Meanwhile, 82 NGOs and one international NGO were unable to participate in any meaningful way because they had only observer status. The various drafts of the agreement were negotiated in secret, and anyone making a statement was kept to three minutes. No Canadian NGO participated at the conference.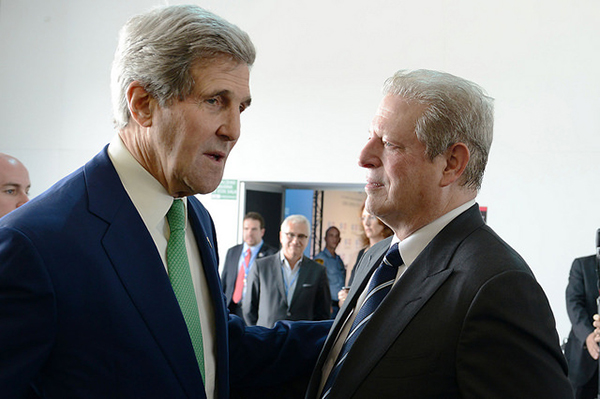 NGOs had so little status in Lima that they needed approval from the UN concerning what slogans could be placed on their protest banners. Neither countries nor corporations were allowed to be named on the banners. A march by 10,000 protesters had no impact on the proceedings.
NGOs plan to be more powerful
NGOs are upset over the limited role they are permitted to play in UN climate talks, as well as the lack of impact they are having around the globe. As a result, the International Institute of Climate Action and Theory released a 118-page document outlining plans to strengthen and radicalize the movement leading up to and during the Paris conference.
Looking ahead to next year, the Peru agreement calls on countries to show by March how they will cut carbon emissions, but there's no penalty if they fail to do so. The UN will then see if the pledges will be enough to limit climate warming to two degrees Celsius.
Given the track record of most countries of holding back on climate change commitments, it's likely the UN and all 194 countries will be operating in crisis mode again next year.
For now, delegates are returning home to get some well-deserved rest. But they can be expected to be back working hard right after the New Year, working toward pulling off a miracle in Paris.https://sashimi.thetyee.ca/workflow/profile/story/77635#