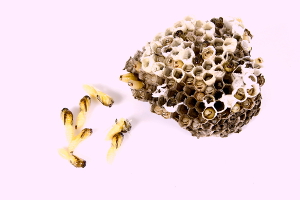 "Don't poke a hornet's nest and expect butterflies to come out." -- WhenAllElseFails
Call it the government that kicked the hornet's nest, because the BC Liberals have done exactly the wrong thing in trying to reach a deal with the BC Teachers' Federation.
On Friday, the BC Public School Employers' Association announced it would cut teachers' salaries by five per cent unless the two parties reach a deal by June 30, intending to scare the union into accepting positions it has rejected to date.
BCPSEA will make it a 10 per cent cut if teachers take further but limited job action.
But instead, the government poked the proverbial hornet's nest and no butterflies flew out -- just angry teachers on Twitter.
Unfortunately, that's the pattern the BC Liberals repeatedly follow when it comes to teachers, despite being warned by a recent B.C. Supreme Court decision that they've been dead wrong.
Rather than increase the likelihood of a settlement, veteran government negotiator Peter Cameron -- a former militant union representative -- has angered teachers and hardened the union's resolve to fight harder.
The threat also obliterated any goodwill from Thursday's employer offer of a $1,200 signing bonus if a new collective agreement was reached by June 30 and to give up on its 10-year deal demand.
The union will now ask the B.C. Labour Relations Board to stop BCPSEA from threatening to dock teachers' pay.
Gov't genius: reuse failed tactics
Can the board's decision be predicted before the hearing even begins?
Not with 100 per cent certainty, but one needs only look at B.C. Supreme Court Justice Susan Griffin's scathing January decision, which trashed the BC Liberal government for deliberately provoking a strike in a previous 2011 dispute, to get a clue.
"Another aspect of these pressure tactics was to have BCPSEA [the teachers' employer group] apply for an order of the Labour Relations Board to vary previous essential services orders so that districts could reduce teachers' pay. This application was brought but was unsuccessful," Griffin wrote.
More government genius: use tactics that failed before again.
Of course, Cameron and his boss, Education Minister Peter Fassbender, say this is simply the stick to go with the bonus carrot -- that's how you bargain. And they say that Griffin's overall ruling that the government intentionally tried to provoke a full-scale strike in 2011-12 is under appeal.
But they are provoking a strike again, and the reason is simple.
If all teachers walk off the job, the government believes it can legislatively impose a contract that it couldn't negotiate fairly.
Indeed, that was Griffin's conclusion regarding the 2011 situation: "The government thought that a teachers' strike would give the government a political advantage in imposing legislation that the public might otherwise not support."
But with zero success to date, and multiple court decisions in favour of the union over the years, it's more than likely the BC Liberals are going to get stung again.