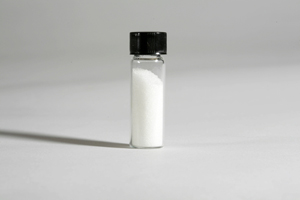 We've heard a great deal lately about drug overdoses and bad heroin in the Lower Mainland. The death of Cory Monteith drew global attention, and the Abbotsford Police Department recently warned of a spike in heroin overdoses: "Conservatively, we have seen seven heroin overdoses since mid-May."
But Abbotsford seems to be a special case, perhaps a batch laced with fentanyl that hasn't turned up in Vancouver. Anna Marie D'Angelo, senior media relations officer for Vancouver Coastal Health, told The Tyee in an email that in Vancouver the number of overdoses has shown no spike.
Dr. Patricia Daly, Chief Medical Health Officer of Vancouver Coastal Health, emailed The Tyee to say, "Heroin overdoses represent a minority of overdose visits seen in our emergency rooms -- most are due to alcohol and other drugs."
She also noted that "As heroin overdoses are usually easily treated with naloxone, few, if any heroin overdoses presenting to an emergency room result in death." She said Insite reported 15 heroin overdoses there in the week of July 14 to 20 -- well within the five to 25 overdoses Insite sees every week.
Barb McLintock, spokeperson of the BC Coroner's Office, told The Tyee the same thing. The Coroner's Office has extensive statistics on accidental drug overdose deaths. They show a discouraging pattern, at least between 2004 and 2011: an average of 208 per year, with a rise in 2011 to 263. In that year, 18 people committed suicide with illicit drugs, with 13 others "undetermined." By more than two to one, males died more often than females.
Add to those numbers the 85 deaths between 2006 and 2011 in which MDMA (Ecstasy) played a part, and the roughly 50 per year who die accidentally from prescription opiates, and the picture looks pretty depressing.
But the Centre for Addiction Research (CARBC) at the University of Victoria puts the numbers into perspective: In 2011, B.C. recorded 4,326 hospitalizations related to illicit drugs. At the same time, alcohol abuse resulted in 21,542 hospitalizations. And tobacco put 28,206 of us in hospital.
What's more, CARBC says we saw 325 deaths from illicit drugs that year, less than one-third the number of alcohol-related deaths (1,191). Tobacco -- available in every supermarket and corner store -- killed 4,861 British Columbians in 2011, 15 times the death toll from illicit drugs.
Every day of the year, then, 59 people go into B.C. hospitals with alcohol-related problems. Every day, three people die from such problems. Every day of the year, 77 of us go in hospital with a tobacco-related illness -- if not lung cancer, then something like chronic obstructive pulmonary disorder. Every day, 13 of us die from tobacco.
Meanwhile, every day just 12 people show up in hospital with illnesses related to illicit drugs, and fewer than one a day die.
Acute or chronic?
So why do we make such a fuss about the illegal-drug overdoses and deaths, when perfectly legal drugs like tobacco and alcohol are doing us far more damage, day in and day out?
Speaking to The Tyee, Barb McLintock made a useful point: Drug deaths and overdoses are "acute," sudden and dramatic. Tobacco and alcohol, by contrast, cause "chronic" illness over a period of years.
Unless a drowsy smoker burns to death in his own bed, or a drunk driver dies behind the wheel, these drugs take their own sweet time to kill us. Like the proverbial frog in hot water, we just don't notice until it's too late.
Better said, we do notice because we're bombarded with warnings about the abuse of tobacco and alcohol -- but the warnings have little effect. If anything, they appeal to teenage bravado. In the 1950s, kids smoked because their parents did; now they smoke because their parents don't.
The cost of getting ripped
In 2006, the Canadian Centre on Substance Abuse released a report on The Costs of Substance Abuse in Canada 2002. It found that the total cost was $39.8 billion -- $49 billion in 2013 dollars. Almost 80 per cent of the costs related to tobacco and alcohol, with illicit drugs accounting for only 20.7 per cent.
Yet despite the horror stories (especially those about rock stars and actors dying in their prime), such drugs continue to attract recruits. In 2012, Health Canada estimated that 76.5 per cent of Canadians had used alcohol in the previous 12 months; only 11.6 per cent had never consumed alcohol, and 12.2 per cent were former drinkers who had abstained in the past year.
By comparison, the same survey found about one in 10 Canadians had used cannabis in the preceding year. Only 1.2 per cent had used cocaine or crack, and only 0.1 per cent had used methamphetamines or crystal meth. The more recent Canadian Alcohol and Drug Use Monitoring Survey (CADUMS) found very similar numbers for 2012.
CARBC has data showing that use of "illicit substances" excluding cannabis is higher in B.C. than the rest of Canada, but it's still very low: two per cent of females and 3.5 per cent of males.
These numbers raise questions. The larger, perhaps unanswerable one is why people like to get drunk or stoned in the first place. A respectable school of thought argues that hunter-gatherers adopted agriculture to grow grain for beer, not bread.
More generally, we recognize that both drugs and danger can induce an "endorphin rush" that most of us find pleasurable. And if we enjoy something once, we usually want to repeat the experience.
The next question is why a small minority of us need some extreme form of such pleasure. Are some of us just less responsive to endorphins unless we're flooded with them?
How dangerous?
Third, just how dangerous are these drugs? After all, a tiny minority of us use them at all, and then mostly "recreationally." A recent study of Vancouver and Victoria recreational drug users (not available online) found 19.3 per cent had experienced overdoses in the previous year -- but most involved consuming excessive alcohol along with other drugs.
So most of this tiny drug-using minority do just fine. Moreover, most of them must be functioning well enough to hold down steady jobs, because illicit drugs are expensive, maintaining an enormous worldwide underground economy. If addicts could feed their habits only by theft and robbery, the industry wouldn't be as big as it is.
This silent majority of illicit-drug users still has problems, including the stress of income inequality, but they are more ethical problems than health issues. Users must certainly understand the horrifying cost in lives and suffering imposed by the drug trade: over 60,000 deaths in Mexico alone since 2006, and half a million U.S. incarcerations every year. Yet they continue to demand the drugs that fuel these appalling numbers. To them, the endorphin rush is worth it.
Perhaps the addicted doctors among them could argue that this suffering is "iatrogenic" -- caused by the effort to heal the problem. To some extent they'd be right. The Mexican cartels would kill fewer people if fewer people got in their way, and the Americans, if drug use didn't upset them so much, would jail fewer of those who seek the wrong kind of endorphin rush.
The "right" kind of endorphin rush, however, can also be fatal. Enjoying the pleasure of the open road cost 34 B.C. motorcyclists their lives in 2011. Thirty-five people died in avalanches in the last four winters. B.C. saw an average of 11 deaths a year from skiing and snowboarding between 2000 and 2011. And on average 13 people a year have died in ATV accidents between 2006 and 2011.
Almost like falling in love
Even the giddy pleasure of falling in love can be fatal: between 2003 and 2011, the Coroner's Office reports 147 "intimate partner violence" deaths in B.C., mostly women dying at men's hands.
But we don't respond to such deaths by banning the sale of motorcycles, or jailing ATV dealers and back-country ski tour operators. We certainly aren't about to shut down our ski mountains like so many opium dens or crack houses, much less ban the cohabitation of consenting adults.
We simply regard such deaths as a hazard we can't entirely eliminate for people with a very human desire for intense experience and happiness. Maybe we can reduce those deaths with helmets, laws, and better engineering and counselling. But some will exit the gene pool no matter what the rest of us do to save them.
If that is indeed the case, then perhaps we should consider the use of dangerous drugs as just another very stupid extreme sport. Like skydiving or climbing Mount Everest, taking drugs is deeply unsuited to apes evolved on the African savannah. We don't punish skydivers or Everest climbers, and we might as well stop punishing extreme drug users.