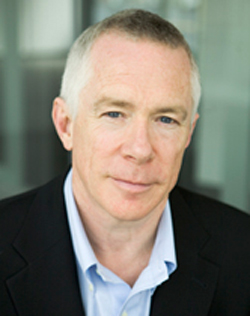 Andrew Frank had the wrong facts but the right idea. Last week, Frank incorrectly charged that the Prime Minister's Office had demanded I cut support for his former employer -- ForestEthics Canada -- a project of my organization, Tides Canada.As I stated in a subsequent media release, Frank's comments were inaccurate. But like Frank, I am profoundly disturbed by the current political atmosphere in which it is apparently acceptable for our elected officials to discredit and dismiss the very real concerns of the people they serve.
All through last week, Natural Resources Minister Joe Oliver continued to call out those Canadians who raise legitimate issues about the potential social, environmental and economic impacts of the controversial Enbridge Northern Gateway pipeline proposal.
Canadians care enough about our globally significant rainforests, rivers, and seas to go to bat for them. We deeply value our environmental riches, and we understand the importance of clean air and water for the health of our families and our communities. This shared ethic helps make us a strong nation.
Tides Canada believes that ecological and social factors must be considered alongside the quest for profits in decisions that affect our future. We proudly fund charitable conservation organizations and social justice groups that work on a wide range of issues that matter to Canadians.
And Tides Canada has a long history of working in partnership with non-profit organizations, indigenous people, governments, businesses and others. Like most Canadians, we know we achieve more when diverse interests work together to find common ground and long-term solutions.
An honest public conversation
It is very disappointing to see what should be an open and honest debate over the proposed Northern Gateway pipeline reduced to schoolyard name-calling. The conversation is going downhill when it should be rising to new heights as we assess our biggest looming challenge as a country. This challenge demands the very best of our thinking -- not the very worst of our instincts.
The world is changing, and quickly. Leading economies are shifting to energy sources that are cleaner, safer, locally available and ultimately cheaper than hydrocarbons. Many countries around the world are making massive investments to address the risks of climate change and reduce their dependence on petroleum. We need to talk truthfully about the real long-term risks and opportunities that this global shift presents for Canada -- a nation that appears to have an increasingly narrow focus on oil sands extraction and pipelines to ship Canadian resources for refining, processing and manufacturing elsewhere.
Petroleum revenues today fund critical social services and government programs across the country, and the sector employs hundreds of thousands of Canadians -- all the more reason why any discussion of energy projects should include an honest public conversation about where the rest of the world is going. Canadians need to know how vital social services and programs will be funded once the world moves beyond our hydrocarbons.
Let's call off the inflammatory hyperbole, and get on with these difficult -- but essential -- conversations. Time is wasting for Canada's air, water, jobs and communities.