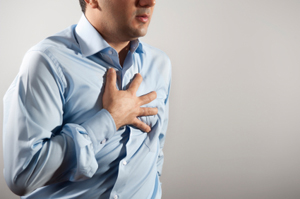 "But Lot's wife looked back, and she became a pillar of salt." -- The Holy Bible, Genesis 19:26
Why would the federal government deliberately ignore the deadly results of a dangerous substance killing thousands each year and negatively affecting the health of one-quarter of Canadians?
Why would Ottawa do absolutely nothing to stop needless deaths and enormous medical costs when prevention is practically free and its own expert panel recommended quick action?
The answer is because that deadly product is salt -- and the Conservative government doesn't want to upset the culprits who deal it -- food manufacturers and restaurants.
Canadians consume way too much salt -- on average 3,400 milligrams -- when Health Canada says the recommended, safe amount is less than half that -- just 1,500 milligrams. High blood pressure results, causing heart disease and strokes.
Reducing sodium intake to 1,800 milligrams a day would prevent an estimated 23,500 cardiovascular disease events per year -- a 13 per cent reduction -- and save $3 billion a year in health costs, according to the government's own report.
The result is high blood pressure -- the leading preventable risk factor for deaths worldwide -- causing heart disease and strokes, as well as kidney disease, stomach cancer, osteoporosis and asthma.
But last month federal Health Minister Leona Aglukkaq rejected the urgent recommendations of the Sodium Working Group -- an expert panel appointed by the government.
Information denied
The panel's minimal steps would merely have set a voluntary target of reducing sodium intake by one third by 2016 -- to a still too much 2,300 milligrams -- or about one teaspoon a day.
The plan would only have published the results of food companies' voluntary efforts to reduce salt levels in processed food.
And the Sodium Working Group wanted food companies to use uniform serving sizes in nutrition fact tables on packaging to make it easier for consumers to compare salt content, using the reduced recommended sodium levels.
That would have had the effect of increasing the daily percentage of salt amount in the same sized portion of food -- unless manufacturers reduced the actual sodium content.
But Aglukkaq dumped even those modest ideas, saying that: "We agree we need to move forward to meet the 2016 targets, but we don't always agree about how we get to the end result."
'Blood pressure and diabetes rates don't stand still'
Instead, Health Canada will "consult" still more with the salt sellers, who apparently have no interest in even allowing consumers to decide for themselves what amount of sodium in their processed food and prepared restaurant meals is too much.
And Aglukkaq has already disbanded the Sodium Working Group, which was set up in 2007 and made extensive recommendations in July 2010.
The federal government's refusal to act on clearly established salt health risks angers the experts.
"Blood pressure and diabetes rates don't stand still while Health Canada indulges food companies' desire to conceal sodium reduction track records and perpetuate misleading food labelling," says Bill Jeffery, a member of the Sodium Working Group and Canadian national coordinator of the Centre for Science in the Public Interest.
"Menus and labels should show reliable sodium and calorie levels so customers can make informed choices and restaurants feel real pressure to remake menu items with healthier ingredients," he said last month.
His American counterpart is even more blunt.
"Salt, in the amounts presently used in processed foods, is the single deadliest ingredient in the food supply, contributing to the premature deaths of tens of thousands of Americans each year," says U.S. CSPI executive director Michael F. Jacobson.
"This has been widely acknowledged in the medical community for many years, but has been mostly ignored by food manufacturers and regulators," Jacobson said last month.
When one serving doubles your daily need
To get some idea just how badly restaurant food is being over salted, go to your local shopping mall and check out Edo Japan's menu.
A single serving of their Chicken Udon Soup will give you 3,440 milligrams of salt -- not only more than the average daily consumption but over double the recommended limit for 24 hours!
But Edo Japan is no exception -- in fast food and other restaurants way too much salt is actually the rule.
Have Denny's Restaurant's Meat Lover's Scramble for breakfast and you've ingested 3,180 milligrams of salt to start your day.
Trying to eat healthy? Forget eating an Olive Garden Garden fresh salad. At 1,930 milligrams of salt that's more than your daily limit.
And avoid Subway's 6" Turkey Sub with American cheese and light mayo -- unless you don't mind 1,220 milligrams of salt.
Unfortunately processed foods sold in supermarkets are just as bad. Swanson's Hungry Man Roasted Carved Turkey will inject 1,620 milligrams of salt into your body, while just one tablespoon of La Choy Soy Sauce packs a whopping 1,160 milligrams of salt!
The salty facts are sometimes available -- if you look hard for them -- but not usually anywhere near a restaurant menu or clearly explained on a packaged food label, exactly at the time of purchase when you need them.
And those facts won't be posted where they could do some good unless government demands it. All Health Canada has done to date is set up a task force to "explore the possibility" of nutrition facts signage at fast food restaurants.
Processed and dangerous
There's no question the over salting of Canadians isn't being done at the dinner table with a shaker.
Commercially processed foods make up a whopping 77 per cent of sodium intake, while 12 per cent occurs naturally, six per cent gets added at the table and five per cent is added during cooking.
The Centre for Science in the Public Interest has put together loads of information in a lengthy report on sodium levels in our food and regularly issues news releases and reports on the salt crisis -- but the Canadian government's latest response shows it has no interest in getting the salt out.
And B.C. Health Minister Mike de Jong doesn't seem to regard salt intake as a crisis either.
To its credit, at least the health ministry has information available on its "Healthy Living" website about sodium and is sponsoring a "sodium awareness" contest with a grand prize of $5,000.
"By increasing awareness of the risks associated with high sodium levels, we are helping British Columbian families prevent health problems, as well as lowering the number of physician visits related to hypertension," de Jong correctly says.
But these are baby steps when doctors, nutritionists and dieticians are all saying urgent action is needed on a national basis.
A 2010 American study cited by the Sodium Working Group report showed just how effective a modest salt reduction strategy could be:
"A three gram (1,200 mg sodium) reduction in daily salt intake would have approximately the same effect on rates of coronary heart disease as a 50 per cent reduction in tobacco use, a five per cent reduction in the BMI (body mass index) of obese adults, or the use of statins to treat people at low or intermediate risk of coronary heart disease events.
"A salt reduction strategy would be more cost-effective than using medication to lower blood pressure in all people with hypertension," the report concluded.
Too much salt is killing too many Canadians -- and the federal government's refusal to act is inexcusable.